NM State women's basketball kick off final home stand with win over GCU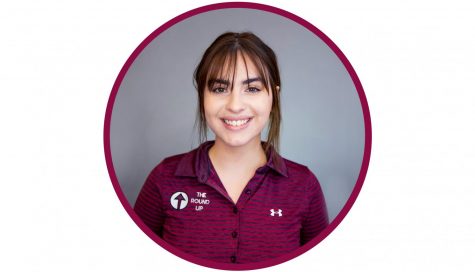 More stories from Mia Tontodonati
After a hard fight, the New Mexico State women's basketball team managed to pull into a top-four conference position with their 69-58 win over Grand Canyon University in the team's penultimate home game of the season.
The game was a close one from the start, with NM State just squeaking out a lead in the first quarter at 16-15 and a narrow halftime advantage behind Soufia Inoussa's eight points followed by Adrianna Henderson and Rodrea Echols, who both had seven in the first half. Tavia Rowell did the same for GCU with 14.
Eleven first half lead changes and two ties with the Aggie's largest lead at five points and the Lopes at four proved to be indicative of how the night would play out, but head coach Brooke Atkinson attributed that tightness to a messy defense.
"I just think both teams played pretty evenly," Atkinson said. "They'd go on a three-point run, and then we'd come back with a four-point run. For us, when we started letting them kind of penetrate and have direct line drive to the basket- they'd hit a three or we'd foul and go to the free-throw line. I think when we cleaned things up defensively, that when we got a lot better.
"Coming out of the second half, we trapped ball screens a little bit. Just to try to get to turn them over. We were successful one time," Atkinson continued. "We kept to the game plan I think we were just better guarding the bounce and just not letting them get into the paint."
This tactic seemed to work out well for the Aggies for, in the second half, the Lopes only got in eight points in the paint, and NM State was able to force nine turnovers and convert six points off of them.
Entering the third quarter, it was more of the same point for point game it had been all night. With 4:03 left in the period, the Aggies were deep in a 2 and a half minute scoring drought, but that was broken by Aliyah Prince and her back to back buckets to ice the game.
The Aggies managed to expand on their lead in the fourth, pushing their advantage up to 15 points for either team's biggest lead of the night. This enabled NMSU to claim the 69-58 victory lifts them to 10-17 on the season and an even 7-7 in WAC play.
The Aggies will close up their final home game at the Pan American Center on Saturday, Feb. 29th at noon when they host CSU Bakersfield for their Senior Day Game, where Rodrea Echols, Adenike Aderinto and Gia Pack will be honored.
Leave a Comment
About the Contributor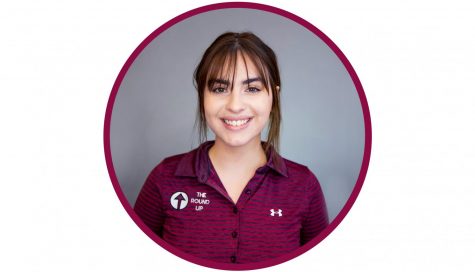 Mia Tontodonati, Sports Writer
Mia Tontodonati is in her freshman year and her first year at The Round Up. She attended Las Cruces High School and participated in Bulldawg Broadcast...