Aggie baseball beats Purdue Fort Wayne in walk-off fashion to stay hot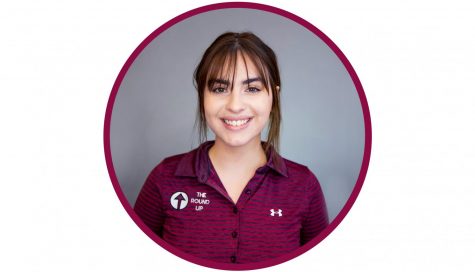 More stories from Mia Tontodonati
The New Mexico State baseball team managed to pull off the series sweep against Purdue Fort Wayne Sunday, beating the Mastodons on Sunday 10-9 behind a Tommy Tabak walk-off triple to seal the game.
Both teams went through the first inning scoreless, but Tommy Tabak was able to put the NM State up one when he singled one up the middle allowing Noah Haupt to score.
The Aggies kept it rolling into the third inning when Kevin Jimenez singled one into left field, giving Nick Gonzalez, who received the intentional walk treatment all day long after blasting a program record five dingers out the park in yesterday's matchup, a chance to score, shortly followed by Zach Smits and Jimenez when Haupt hit a homer of his own.
Purdue Fort Wayne offered some resistance, picking up a pair of runs in the fourth inning, but New Mexico State increased their lead in the sixth when Smits bombed one to left field, enabling Gonzalez and Tristin Pearson to score and increase the Aggies lead up to 8-2. Peterson didn't let the scoring end there for the Aggies when he singled one through the right side, and Duffy scored upping their lead 9-2 and leaving the Mastodons scoreless in the seventh.
PFW mounted a strong comeback effort in the final two innings, scoring two in the eighth and a game-tying five in the ninth to to push the Aggies' backs against the wall in the final frame.
Continuing the early season hot streak that's befallen the team, though, Tabak would step up to the plate and deliver, bringing Duffy home to ensure the sweep.
"They did a great job of hitting balls where we weren't and baseballs a crazy game," head Coach Mike Kirby said. "I thought we executed good pitches, and I thought they went down and got them and tied the game up. It was good — that's a good thing sometimes to see how you're gonna respond with some adversity, and I thought they responded well."
This win improves NM State's record to 12-1 on the season, including a perfect 12-game home win streak, matching their best 13 game start in program history. With the team's only loss coming in extra innings on the road against No. 8 Arizona State, this team looks to be on track for something special.
"Just for the pitchers to come out and throw a lot of strikes which I thought Chris Jefferson did and to really defend at a high level," Kirby said when asked what he wanted to see from his team today. "Every day is a getting better learning process, and the guys really work at it every day, so if we keep working, maybe we'll keep winning some games we shall see."
The Aggies won't be back at Presley Askew Field until the beginning of conference play on March 20, kicking things off with a three game series at Texas A&M next weekend.
Leave a Comment
About the Contributor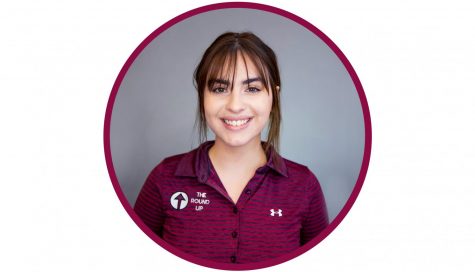 Mia Tontodonati, Sports Writer
Mia Tontodonati is in her freshman year and her first year at The Round Up. She attended Las Cruces High School and participated in Bulldawg Broadcast...