Beyond Borders community initiative to lay groundwork for global collaboration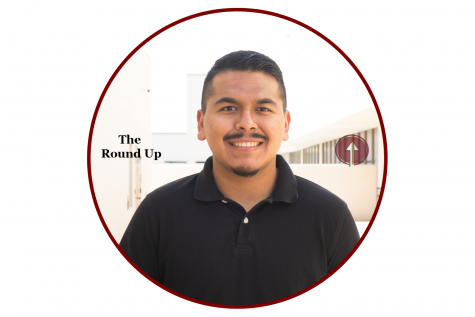 More stories from Luis Rios
New Mexico State Provost Carol Parker announced the new Beyond Border community initiative in alignment with the NMSU LEADS 2025 Global Challenge.
Parker described Beyond Borders as a community of practice initiative.
"The Beyond Border community of practice is an initiative I'm launching to support faculty, staff and students who are interested in collaborating and sharing information about their initiatives related to international and border projects," Parker said.
Parker said a community of practice "requires somebody to convene in bringing people together to make these connections."
According to Parker, while there is international support from the NMSU, more can be accomplished.
"We at NMSU have already established a lot of international and border related projects within the colleges, but I think we can achieve more impact," Parker said.
Parker has been a part of restructuring the NMSU International Border Program, which houses certain programs for students such as Education Abroad, the Passport Office for applications, Center for English Language Programs and Center for Lantin American and Border Studies.
Currently IBP is funded by the Associated Students of New Mexico State University. ASNMSU Director of Public Relations Fallon Murphy explained further on how much they fund and why they fund IBP.
"Funding for the International Border Program stems from our continuing diversity board and therefore we provide, $10,500 a year to fund any events that they may have," Murphy said.
Murphy expressed how important is it to have a goal of diversity at NMSU.
"I think's it's important that the university strives for diversity and make sure our students, especially international students, fell welcome and feel like they can continue their education," Murphy said.
Parker said more people aiming for the same goal helps support everyone.
"If we bring people together who are working on such initiative, so that they can share insights and support each other, and mentor individual students included as well as junior faculty," Parker said.
NMSU Sophomore Karla Draksler is a transfer student from the country Zagreb in the capital city of Zagreb. Draksler is able to pay for college tuition because she was given the 'A' Mountain Merit Transfer Scholarship and a Federal Pell Grant since she has her green card.
Draksler said the push for more international and border projects for students, will allow for more opportunities.
I think that's awesome especially, they like get out there and actually make people know about it. I think for someone who comes here with like no family, they don't have friend's, and everything is unknown to them. It would be nice to have any type of support and presented with opportunities where they can pay off their school and other things like that," Draksler said.
Parker said she is aiming to grow communities of practice looking forward.
"It's my goal to support more communities of practice in the future. This is just the first one. We as a university have set some very ambitious goals for ourselves under the LEADS 2025 strategic plan," Parker said.
Currently, since the initiative has not yet fully 'operationalized,' any projects related to it have not yet been announced.
Leave a Comment
About the Contributor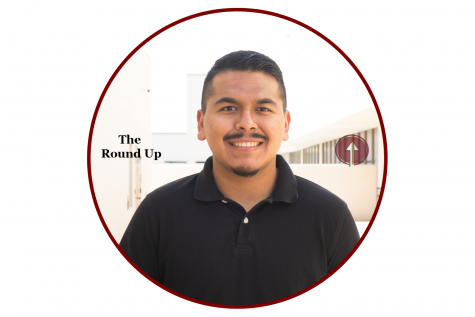 Luis Rios, Lifestyle Writer
Luis Rios is a senior entering his fourth year at The Round Up and his second year as Political Writer. As he works towards completing his major in Journalism...