NMSU ASCE concrete canoe preps for regional competition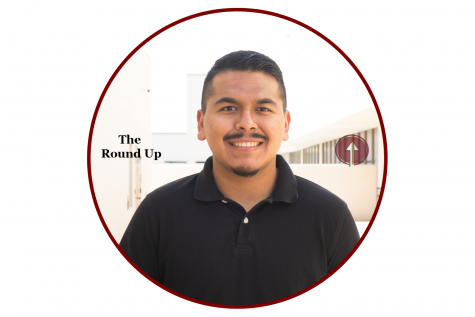 More stories from Luis Rios
The New Mexico State University American Society of Civil Engineers' Concrete Canoe team has started training on the campus duck pond in preparation for their regional competition.
Concrete canoe is an event the ASCE has that students can compete in. According to Kenny Stevens, a former advisor for 20 years, the concrete canoeing competition was formed by ASCE in 1980's.
"Once a year in the spring, we'll have a national regional competition and a national competition. Students at their respective universities would try and make a canoe out of concrete," Stevens said.
According to Stevens, the competition has four categories. First, on the canoe's look, weight, size and special features. Second, the team needs a 30 to 35 page report on how they constructed the canoe, did the research for the construction and what special materials were used during the construction.
Third, the team would issue a five-minute presentation at the conference summarizing the report. Finally, they race with their concrete canoe in a series of sections including men and women sprint races, co-ed sprint races and men and women distance races.
Steven said that while the process looks simple from the surface, it is actually complicated.
"There can be about 1000 hours a year and more being put into this thing. It's very educational and promotes teamwork," Stevens said
"It's really a one of a kind experience," NMSU junior and co-Team Captain Carson Casey said.
The team is made up of twenty members, and there are former team members that help the team out.
Grace McMurray an NMSU graduate, has helped in coaching the team for two years. She said for the four years she was on the team, she had fun.
"It's a lot of teamwork and camaraderie, we spend a lot of time practicing. I thought it was a really great experience and it's super rewarding whenever you win," McMurray said.
NMSU Sophomore Marco Cortez is one of the team captain's, described being in the team and competition as a learning experience.
"It's a lot of fun, where you learn from your classes and you can apply those little things to this. You meet new people and you get to know some of the faculty members," Cortez said.
On Friday's, they train on the NMSU duck pond in front of Piñon Hall with a regular canoe and train with the concrete canoe on Saturday's outside of NMSU.
The regional competition will take place April 3–4 at the Colorado School of Mines.
Leave a Comment
About the Writer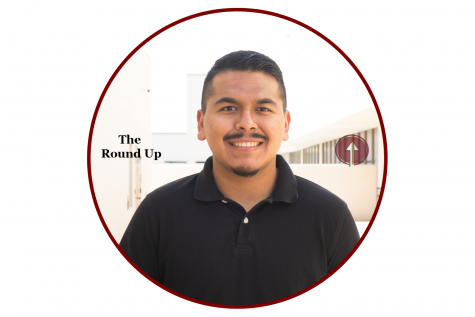 Luis Rios, Lifestyle Writer
Luis Rios is a senior entering his fourth year at The Round Up and his second year as Political Writer. As he works towards completing his major in Journalism...