ASNMSU passes resolution to lower associate justice term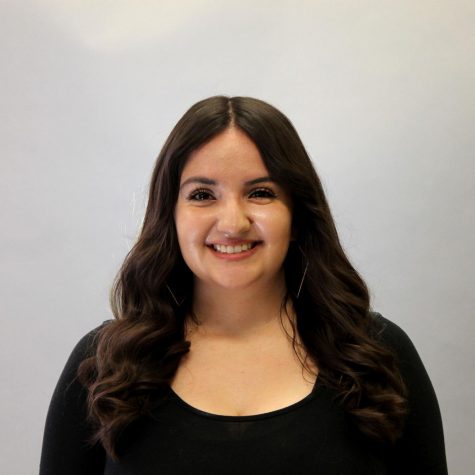 More stories from Aimee Ryan
The 12th meeting of the 63rd Senate of the Associated Students of New Mexico State University featured two resolutions affecting the ASNMSU Judiciary Branch and updates what became of Governor Michelle Lujan Grisham's proposal of the Opportunity Scholarship Act.
Resolution 32 amends Chapter 1 of the ASNMSU 2019-2020 Lawbook and calls for one Chief Justice and four Associate Justices to be nominated by the President and confirmed by the Senate. Under this resolution, associate justices shall serve one year terms instead of two year terms and two new associate justices shall begin terms every spring and fall semester.
Resolution 31 confirmed criminal justice major and NMSU Chi Omega member Irelynd Kiely as an ASNMSU Associate Justice.
Chief Justice Diana Estala said that after the fifth associate justice resigned from the position last semester, Keily was selected by Chief Justice Diana and President Evan Conner out of seven individual student applications.
"We invited the seven of them to interviews and only four showed up and out of those four, she was the most competent. She doesn't necessarily have a lot of credentials, but her ability to speak to both Mr. Connor as well as myself, and it was the ideas that she has and she's very willing to learn," Estala said.
Kiely said that she wants her contributions to the judicial branch to include developing a system that allows the ASNMSU Supreme Court to reach its full potential and allows NMSU students to make better use of the court's services such as appealing campus parking tickets.
During the report of Governmental Affairs, the director of the department Matthew Madrid provided the Senate with updates on what happened to the Opportunity Scholarship Act during the Second Session of the 54th Legislature of the State of New Mexico.
The Opportunity Scholarship was written as last dollar scholarship in its original bills of House Bill 14 and Senate Bill 323 but was amended into a middle-dollar scholarship as it ran through Education Committees in the state's legislature, Madrid said.
"The new revamped version of this bill that went through Education Committees was a middle dollar scholarship, so what that means is the Opportunity Scholarship would have paid for tuition after the Lottery Scholarship but before the Pell Grant," Madrid said.
Madrid explained how a middle-dollar scholarship could benefit recipients of the Pell Grant.
"What this enables is low income students who usually get a lot of money from the Pell Grant could then use that money to pay for living and other forms of expenses that are usually the cause of a heightened tuition. That did not pass, it's not going to the governor's desk," Madrid said.
Madrid said that although the Legislative Finance Committee implemented $12 million into the General Appropriations Act of the State of New Mexico to support students in two-year academic programs that already meet Lottery Scholarship requirements, this committee will continue to work on making the scholarship available for New Mexican students in four-year degree programs as well.
"They appropriated $12 million dollars instead of the original $26 million asked to support two-year academic programs for students who already meet Lottery Scholarship requirements. But the LFC has stated that the intent of the bill [HB 14 and SB 323] was to support all students, so what is going to happen is the LFC is going to write to Higher Education Department and do whatever they can to make sure that this $12 million appropriation is available for every single student and not just two-year programs," Madrid said.
Deputy Chief Elections Officer Daniel Salinas announced that election packets for students wishing to run for ASNMSU president, vice president or senate have been made available as of this week during the Chief Elections Officer report. Campaigning for the respective positions will begin Monday March 30 and student body voting will begin on Monday April 6.
In addition to the two resolutions, seven bills passed appropriations to the accounts of seven NMSU student organizations, one bill made an appropriation to refund a graduate student that will be traveled to present a research paper at a conference and Zahra Ghodsi Zadeh was sworn in as a new Graduate senator.
Leave a Comment
About the Writer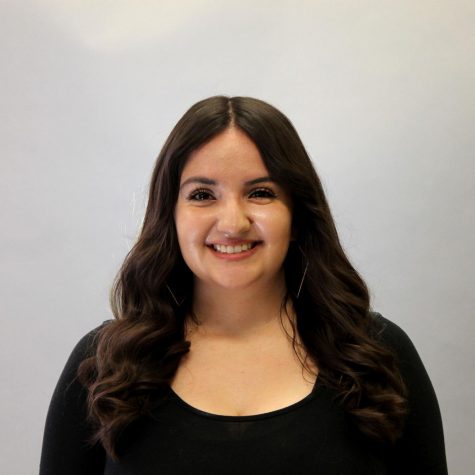 Aimee Ryan, Managing Editor
Aimee Ryan is a senior and Southern New Mexico native entering her fourth year at The Round Up and her first year as an editor. She worked as a staff writer...