NMSU leaders address COVID-19 questions during virtual townhall Wednesday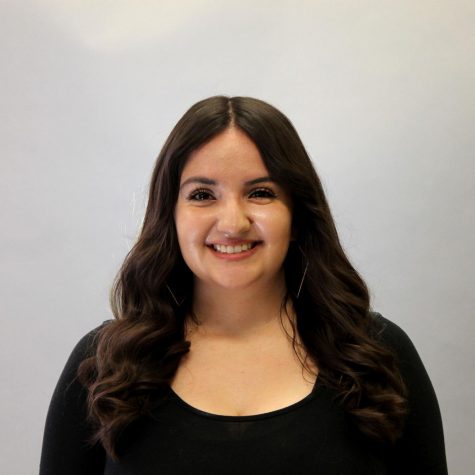 More stories from Aimee Ryan
New Mexico State University has undergone drastic changes within the past week, as many other universities and institutions have, to adapt to the Coronavirus pandemic reaching the U.S.
To provide further clarification as to what the NMSU community should expect throughout the remainder of the semester, NMSU President John Floros and other campus leaders hosted a virtual town hall March 18 through the Zoom webinar software.
The university extended its spring break to begin a week early on March 16 to give NMSU leaders time to prepare for preventing COVID-19 transmission, Floros said.
"One of the reasons we did that, as I said before, it was to protect the health and wellness of our faculty, our staff and our students, and also to prepare for what comes ahead," Floros said.
Though students are exempt from coursework until after spring break concludes on March 30, Floros said the university will remain open and there is no intent to close it in the near future.
Leaving the university open provides housing and dining to the approximately 1,000 students still residing on campus and allows faculty in the midst of research projects to complete their work. However, the president asked that the NMSU community refrain from being on-campus as much as possible.
"We are wanting to protect our people, so starting tomorrow [March 19], we're asking everybody who can and is not fiscally-required to be on campus to stay home and work from home," Floros said.
In addition, Provost Carol Parker announced that most NMSU classes will continue on March 30 through online course delivery methods rather than in-person. Classes that cannot function online such as some labs will require schedule changes to host no more than ten people in one room at a time.
Parker said the university has asked a lot from its students and faculty, but that she will work to ensure classes are completed this semester.
"We have asked a lot of you this week, and in the coming weeks and months, we'll ask a lot more of you but I know that with your input, we'll be able to craft the best path forward. As provost, my paramount interest is in finding ways to ensure that our students are able to complete their academic programs in spring 2020 and thereafter," Parker said.
Public access to NMSU buildings will be restricted for the time being, as another way for NMSU to minimize the presence of people on campus. Only those with a key or NMSU ID will have access as of March 19. Floros said these restrictions will allow the university to have a track record of building access in case a COVID-19 case arrives in the NMSU community.
"The reason for that is that we need to have a history of who is going where, if and when a case shows up, and we need to trace that back and find the people that have come in contact with that individual or have visited that building," Floros said.
Floros also took time to discuss things "that are happening that are actually positive." He mentioned teams of faculty with experience in teaching online are creating presentations to assist less experienced faculty. NMSU Dining has also implemented stricter sanitizations policies and Academic Technology made the Zoom software available for NMSU within six days.
NMSU Housing and Dining will likely have different scheduled hours of operation after March 30 and these updates should be available on their respective websites, according to Vice President of Student Success Renay Scott.
Most of NMSU's tutoring services will shift to online methods with the exception of small group tutoring services in Corbett Center Student Union, Scott said.
"Our tutoring services by the end of this week will be 100% online. We have the ability to deliver tutoring to our students through Zoom technology, which we're very thankful to have and that will be provided," Scott said.
Scott said many questions have been asked about what will happen to student organizations at NMSU considering current social distancing protocols. These organizations are important for students, Scott said, but such protocols will limit participation.
"Our student groups will not be meeting as full groups, none of their activities will include more than ten participants — any activity that involves outside participants should be canceled, or have already been cancelled," Scott said.
Another area of concern is spring graduation, Scott said.
"We are very much looking forward to having our students graduate, whether we hold commencement in person, virtually or at another time. Let me share with you that that final decision has not been made yet, though we know that as things are changing rapidly that decision may be made very quickly," Scott said.
Luis Cifuentes, vice president of research and dean of the Graduate School, encouraged faculty and students currently engaged in research projects to prepare for not being able to return to facilities, to complete work from home and to keep open communication between research teams.
Cifuentes also mentioned that for students in the graduate school, some deadlines across programs have been extended and that electronic signature has been made available for some forms.
Lori McKee, executive director of Health and Wellness, said the Aggie Health and Wellness Center will continue to operate on its normal schedule, but that the center is recommending that visitors hold off on non-essential visits such as check-ups or physicals for a few weeks.
However, medical and counseling evaluations are still available. The center is prescreening visitors as they enter by taking temperatures and asking questions.
McKee also mentioned that per Gov. Michelle Lujan Grisham's order to close all gyms across the state as of March 19, the Activity Center will be closed but she mentioned that virtual programming such as yoga instruction is expected to be uploaded on the center's website.
Continuously updated information on how NMSU is responding to the COVID-19 pandemic can be found at nmsu.edu/coronavirus and at nmsuroundup.com/category/coronavirusnmsu.
Leave a Comment
About the Contributor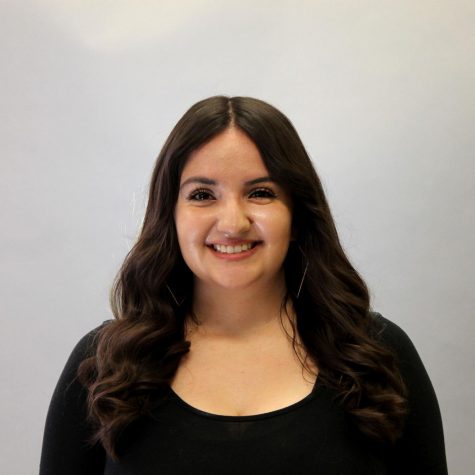 Aimee Ryan, Managing Editor
Aimee Ryan is a senior and Southern New Mexico native entering her fourth year at The Round Up and her first year as an editor. She worked as a staff writer...