Aggie Cupboard continues to provide food through pandemic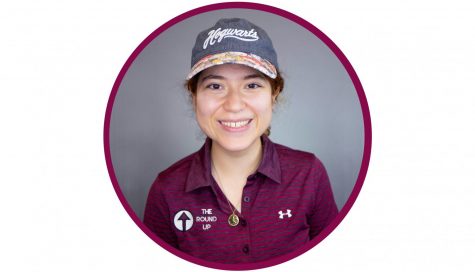 More stories from Lauren Roman
The New Mexico State University Aggie Cupboard is still providing food assistance to the NMSU community, despite the coronavirus pandemic.
Director of the Aggie Cupboard Meg Long said the organization has had to adjust to new guidelines set by the New Mexico Department of Health because of COVID-19.
"To comply with the guidelines, we've moved to the front yard of Aggie Cupboard, so people aren't in a closed space," Long said. "Before this occurred, people could pick from a menu, but now they receive a packaged box."
There are food boxes that contain pre-made tuna, chicken, or peanut butter. According to Long, she has had her volunteers wear both gloves and masks during work hours.
"Our volunteers conduct registration six feet apart from clients and have them inform them of their Aggie ID. They then receive their boxes," Long said.
According to Long, while clients wait in line for their packages, they are also instructed to "stand six feet apart from each other."
"We have red tape on the ground that helps them do this," Long explained.
Long also noted that Aggie Cupboard has a nurse volunteer "who goes out to see if clients have symptoms. If they do, they are expected to drive up to the curb and then wait until the volunteers bring the bags to them."
On average, the Aggie Cupboard has had 70 to 80 clients per week during the spring semester in the past. But now there has been an estimated 191 clients per week.
"Since there's been no one on campus, we've expected an attendance we would've seen in the summer, but even though there are a few people, there's still been a high demand," Long said.
Due to the increase of clients, Aggie Cupboard has had trouble keeping up with consumption.
"The need is still there, for sure," Long said. "And it is increasing as people are losing jobs and not being able to buy food on the shelves."
But, the Las Cruces and NMSU community have both been "super helpful" during this process, Long noted.
"People have been dropping by our offices with a lot of food. It's unbelievable how generous our community is," Long said. "There was going to be a new staff orientation at NMSU where they were going to have Kind bars available, but haven't been able to use them, so they gave them to us."
According to Long, the local theatre had promised to donate concession stand snacks to Aggie Cupboard since there will be no more performances for the time being.
"Everyone is trying to take care of themselves, but I'm glad people have also been looking out for each other," Long said.
According to the Aggie Cupboard website, students are expected to bring their Aggie ID and a reusable grocery bag or backpack with them to pick up food. Distribution of food is held Thursdays from 3 p.m.–6 p.m. and donations are also accepted Thursdays from 1 p.m.–3 p.m.
About the Writer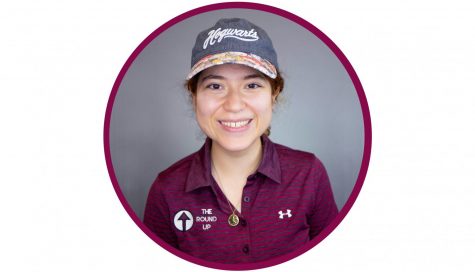 Lauren Roman, Staff Writer


Lauren Roman is a junior double majoring in Animation and Marketing at New Mexico State University. She has been a staff writer for the Round...