Temporary suspension called for routine U.S. visa appointments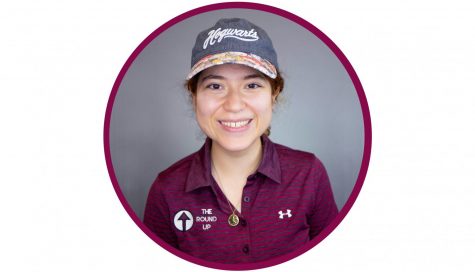 More stories from Lauren Roman
Each of the United States Embassy and Consulates announced that starting March 20, 2020, there will be a temporary suspension of all immigrant and nonimmigrant visa appointments.
According to the U.S. Department of State — Bureau of Consular Affairs website, this precaution caused by the COVID-19 pandemic, will not halt emergency visa services. However, it is encouraged that people should restrain from traveling unless necessary.
Michael Schmelzle, director of International Student and Scholar Services at New Mexico State University, commented that the ISSS, part of the International and Border Programs, is not authorized for visa application or processing but have "issued certain immigration documents once they've been admitted."
"For students already in the US, the suspension of visa processing will probably have little impact on them at the present time," Schmelzle said. "But, for students outside the US without a valid visa, they will not be allowed to enter because having a visa is a requirement for admission to the US"
This will affect NMSU's student enrollment in the fall, according to Schmelzle, because admitted students without adequate visas will be unable to return to campus by the beginning of the semester.
"A visa is one of the required documents a student needs in order to be admitted into the US to pursue a program of study at NMSU," Schmelzle noted.
This decision made by the U.S. government, however, will have no impact on ISSS's ability to attend to student needs. Schmelzle said the office will continue to offer their services.
In addition, should a student contract the coronavirus, it would not deter ISSS from aiding the student in whatever capacity he or she would need, according to Schmelzle. "The health situation of an international student or scholar has no effect on ISSS's commitment to provide service and support," Schmelzle said.
Overall, NMSU has received a substantial number of international students for this semester.
"All students who are nonimmigrants have a visa. For the visa statuses my office handles, we have over 700 international students enrolled this semester," Schmelzle said.
Not every country is subject to the announced visa suspension. According to the website of Hunton Andrews Kurth LLP, a law firm based in Richmond, Virginia, non-immigrant visa appointments have been "cancelled, suspended, or limited in at least 83 countries," which translates to about 65% of applications. Meanwhile, immigrant visa appointments have been "cancelled, suspended, reduced, or limited in 65 countries," which translates to 50% of applications.
Only in the case of emergency visa services will the U.S. Embassy oblige. Otherwise, all visa applications will remain closed. As of now, the U.S. Embassy reported that they are unsure of how long visa suspensions will last. However, according to their travel website, they "hope to resume routine visa services as soon as possible but are unable to provide a specific date at this time."
About the Writer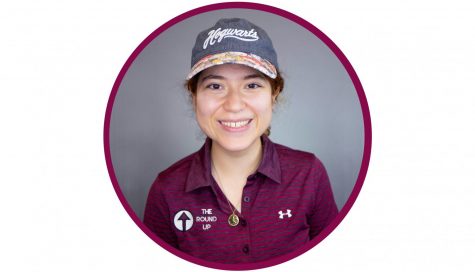 Lauren Roman, Staff Writer


Lauren Roman is a junior double majoring in Animation and Marketing at New Mexico State University. She has been a staff writer for the Round...