President Conner addresses voting issues during ASNMSU Senate meeting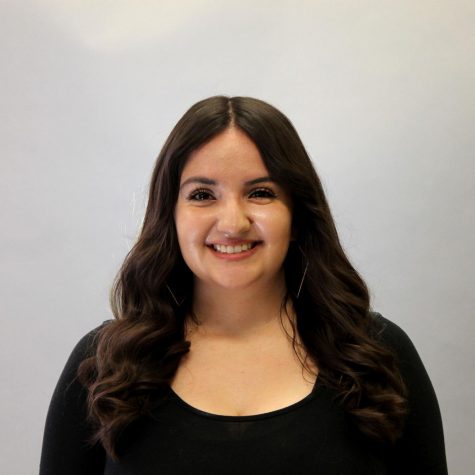 More stories from Aimee Ryan
President Evan Conner of the Associated Students of New Mexico State University addressed the 63rd Senate with updates on ASNMSU's 2020 spring elections on April 13, as the student government ran into technical issues with the usual programming used to conduct biannual elections.
April 13 was designated the fifteenth meeting of the 63rd ASNMSU Senate. The fourteenth meeting that began on April 9 was adjourned in the early morning of Friday, April 10 to avoid operating on a scheduled university holiday. Therefore, unfinished business remaining from the April 10 meeting rolled over to the April 13 meeting.
On April 12, ASNMSU Public Relations Director Fallon Murphy informed The Round Up that NMSU's Information & Communications Technology department was unable to update the website elections.nmsu.edu to provide students with electronic ballots, which has served as the voting medium at NMSU in previous semesters. Spring elections are scheduled to take place this week, as elections began Monday, April 13 at 8 a.m. and will end on April 17 at 5 p.m.
The issue with ICT, Conner said, was that the website "wasn't recognizing several of the candidates that were running for the positions" by the end of last week. Conner added that considering nonessential ICT staff are working from home due to COVID-19 precautions, it was even more difficult for the department to fix the issue in a timely manner.
Conner informed the senate that himself, Murphy, Chief Elections Officer Neal Bitsie, Chief of Staff Adan Armijo and Executive Secretary Lorraine Arvizu — all of ASNMSU — met this past weekend to find a way to allow students to vote in elections despite technical difficulties.
The mentioned ASNMSU representatives met with Director of NMSU Campus Activities Bruce Vandevender to create an online form through Presence, the online platform used by Campus Activities, that would allow students to cast votes while ICT experiences difficulties.
NMSU students can vote in this semester's ASNMSU elections by visiting nmsu.presence.io and opening the form tilted "ASNMSU Spring 2020 Election Ballot." Presence, Conner said, has access to all NMSU student's banner information such as an Aggie ID, credit classification and the college that a student belongs to.
However, some problems have arrived with voting through Presence, as only students in the College of Education are able to enter a write-in vote for a senate position, meaning students in all the other colleges are unable to vote for write-in candidates, Conner said.
"The only reason [the College of Education has a senate write-in option] was because there were no official candidates for the college and this was the only option we could provide," Conner said. "In talking with Bruce from Campus Activities, we found that it was difficult and that he didn't have the capability to put a write-in candidate option for any of the colleges that had actual candidates."
Some senators said that other issues with the back-up plan to host 2020 spring elections involved current candidates not being included in the decision-making process for the plan and some students have reported to senators that using Presence has been challenging.
Senator Andrea Salas of the College of Arts and Sciences pointed out that Mathew Madrid, a candidate for ASNMSU president, posted a tutorial video on his Instagram story that shows students how to vote on Presence and suggested that the ASNMSU Public Relations department could do something similar.
ICT could not provide ASNMSU with an exact date as to when the website's issue could be resolved, Conner said. Given this, Conner said he and his team did not want to postpone elections another week to wait for the site to run again, as elections week was already pushed back by one week due to COVID-19.
Conner also said he did not want elections and campaigns to "lose their momentum" and referred to how NMSU students were confused last year when they were asked to participate in an additional runoff election for ASNMSU president.
Another reported issue with current elections is that the Graduate College and the College of Arts and Sciences both have more senate positions available than candidates running — this is typically where write-in candidates would come in.
Since students in these colleges cannot cast write-in votes through Presence, Conner said it will be up to the student councils of these colleges to fill "the vacant senator seats at the end of the election or if they want to wait until the fall."
In other news related to the meeting, both the fourteenth and fifteenth meetings of the 63rd Senate were the first meetings to take place over Zoom rather than on campus.
Hosting virtual meetings aligns with executive orders from the State of New Mexico that prohibit gatherings of more than five people while the COVID-19 pandemic is ongoing.
Senator Ehtesham Shareef of the Graduate College moved to suspend Chapter 733 J of the ASNMSU Lawbook for the remainder of the meeting, as some of the bills discussed in second readings were illegal because they were not submitted on time.
The senate passed nine bills that appropriated travel reimbursements to student organizations.
Bill 163 appropriated travel reimbursements to the Sportsman Fishing Club at NMSU for traveling to Lake Havasu City, Arizona on March 14 for a competition that was cancelled due to COVID-19. Though the students could not compete, the senate was still able to reimburse the organization.
President Pro-Tempore Jonathan Ortiz announced that it is likely that at the next and final 2019-2020 senate meeting — scheduled for April 23 — a short meeting may be held for the 64th Senate where the president pro-tempore position will be appointed and voted on. Ortiz also mentioned the possibility of a future emergency senate meeting to decide on special committee positions.
Leave a Comment
About the Writer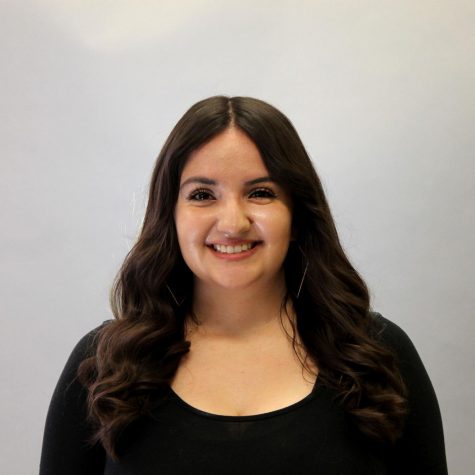 Aimee Ryan, Managing Editor
Aimee Ryan is a senior and Southern New Mexico native entering her fourth year at The Round Up and her first year as an editor. She worked as a staff writer...