ICT department at forefront of NMSU's transition to online operation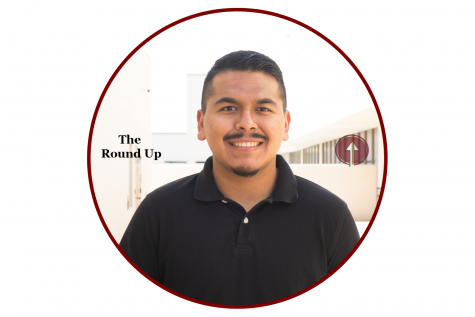 More stories from Luis Rios
As COVID-19 continues to keep all of New Mexico State University working from home, NMSU Information and Communication Technologies has become more central as the department assists the university in digital literacy and cyber security.
NMSU ICT Chief Information Officer Norma Grijalva said in an email the process of switching entirely online was "the most difficult part of the whole situation," but this was something ICT had to take care of. She said training was done online and any members of faculty that hd online experience were expected to mentor those who were inexperienced.
"After the integrations were complete, Academic Technology began offering training to faculty who had not taught online," Grijalva said.
According to Grijalva, ICT was able to add several programs and guides for students and staff before and during the campus' isolation.
"The implementation involved several steps including having zoom authenticate with NMSU's single sign on and then integrating into Canvas to make it seamless for students and faculty. We also created quick start guides for the NMSU community. Academic Technology continues to meet with Zoom weekly to make improvements," Grijalva said.
NMSU has had over 5.9 million minutes of Zoom meetings with one reported Zoom bomb incident, according to Grijalva. She also said feedback has been very positive in relating to Zoom security.
When asked about ICT anticipating Zoom bombing, NMSU ICT Chief Information Security Officer John Roberts said in an email the possibility was realized early.
"We [ICT] always anticipate that NMSU programs and applications will be attacked by hackers, as we are constantly under attack by hackers. ICT sent a number of emails to guide employees and students toward safe home computing practices," Roberts said.
Roberts also said having digital literacy is "the most important aspect of safety, security and privacy" for any member of NMSU.
"We can have all the high-tech security gadgetry in the world but if an NMSU employee or student does not know how to protect the data they are responsible for, all is lost," Roberts said.
NMSU sophomore Ernesto Garcia said that his accounting class meeting was "hacked" on April 16. Garcia said that while professors are trained to use Zoom, ICT has trouble in "taking the time to help professors fix those problems."
"The problem is that professors only use Zoom because they were trained to only use it and now with these problems, what can they do?" Garcia said.
Grijalva said ICT didn't have enough time to focus and conduct the amount of training they wanted and did not expect Zoom to go "fully live" until Fall 2020.
As ICT continues to work from home, Grijalva said they also have a member of their department on the Communicable Disease Preparedness Committee. The committee meets monthly to discuss certain actions with the well-being of NMSU students, staff and faculty in mind.
"This committee works directly with the various NMSU entities to accomplish this planning and preparedness," Grijalva said.
Both Grijalva and Roberts said ICT is working from home. Roberts said that while the transition was "natural," he does miss the banter between his coworkers. Grijalva said she misses talking to people face to face.
"I miss the human interaction. We all have to do our best for the greater good," Grijalva said.
The NMSU ICT Help Desk is open from 8 a.m. to 8 p.m. Monday through Friday and 10 a.m. to 3 p.m. on Saturday during the semester. NMSU students, faculty or staff can contact the Help Desk by phone at (575) 646-1840 or by email at [email protected].
Leave a Comment
About the Writer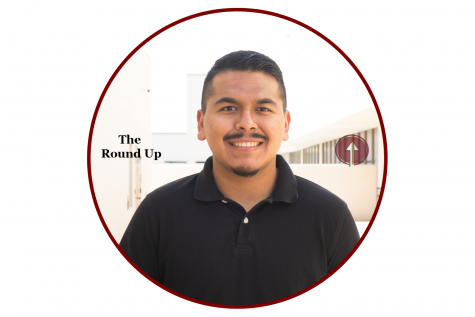 Luis Rios, Lifestyle Writer
Luis Rios is a senior entering his fourth year at The Round Up and his second year as Political Writer. As he works towards completing his major in Journalism...