Mathew Madrid, Tiffany Flores elected as ASNMSU president, vice president for 2020–2021 academic year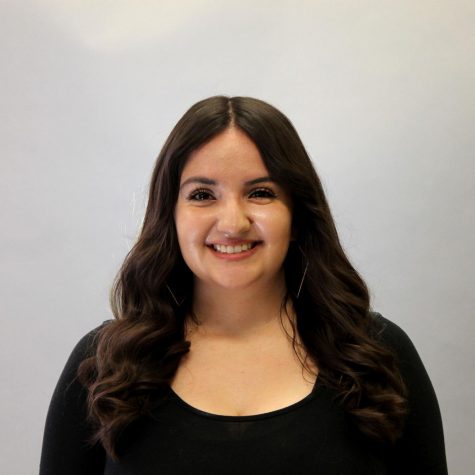 More stories from Aimee Ryan
The Associated Students of New Mexico State University announced official winners of the spring 2020 ASNMSU elections April 28. The Association welcomes Mathew Madrid and Tiffany Flores as the 2020–2021 president-elect and vice president-elect as well 13 new college senators for the 64th ASNMSU Senate.
Mathew Madrid, 2020–2021 ASNMSU President-Elect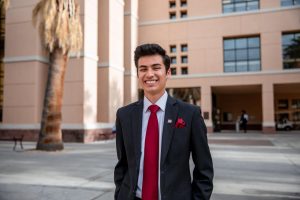 A current junior double-majoring in marketing and advertising, Madrid has been involved with ASNMSU throughout his entire college experience. As a freshman, Madrid was an intern in the ASNMSU Roadrunner program and became assistant director of Governmental Affairs during his sophomore year. Madrid is now the current director of Governmental Affairs.
Madrid credits accomplishments of the Governmental Affairs department during his sophomore and junior years as well as encouragement from fellow ASNMSU colleagues as his inspiration for running for the president seat.
"From that experience and kind of advocating on behalf of students, I really enjoyed voicing the opinions for the students and making sure that what the people that I worked with did was always in the best interest of the students of NMSU," Madrid said.
Madrid, along with the ASNMSU Student Advocacy Board and the assistant director of Governmental Affairs, lobbied for ASNMSU at the Second Session of the 54th New Mexico Legislature in Santa Fe earlier this year. This team was able to gather a total of $725,000 in capital outlay to improve facilities at the NMSU main campus which will include funding for installing housing appliances in the Tom Fort Village, bicycle lockers across campus and solar panel shades in a parking lot near Knox Hall.
Money received in capital outlay this year by ASNMSU is the largest amount the association has ever received, Madrid said.
There are "three big initiatives" that Madrid has in mind for his presidency. These include facilitating accessibility, promoting diversity and providing an "overall return" to campus once state COVID-19 restrictions are lifted and NMSU can allow students back onto campus.
To facilitate accessibility, Madrid hopes to see ASNMSU gather funds to have Americans with Disability Act-compliant doors and ramps installed on campus, as he said he thinks accessibility is a need that is not focused on enough at NMSU.
Madrid said he wants to increase attendance at diversity program events by using part of the ASNMSU Public Relations budget to provide promotional items that are unique to the programs, hoping that this will in turn attract more students to attend.
"I really want to work with the diversity programs because I think they are so so so crucial to what the NMSU community is and I'm just saddened that the events that they put aren't heavily attended by students," Madrid said.
Madrid hopes that allocating public relations funds will increase future diversity event turn-outs and strengthen NMSU's appreciation for diversity.
"If they [students] allocate the time, then it's more likely that they will return the following year and bring some of their friends and I think that'll be a good first step to really building a culture at NMSU that really appreciates what diversity does," Madrid said.
The "overall return to campus" vision by Madrid includes offering a variety of ASNMSU events for students to attend once it is safe for NMSU students to gather in crowds again.
When asked about what should remain and what should change in ASNMSU, Madrid said the association does well in providing a welcome office environment for students. As for change, he said he wants ASNMSU to increase its focus on serving students.
"I think we've kind of started to put ourselves upon this pedestal that has essentially disconnected us from the very people that we represent. And I think that we need to focus especially on making ASNMSU a grassroots–oriented kind of organization that takes students opinion into account first," Madrid said.
Madrid shared a quote from a friend of his, Sonya Schanbhag, that reads "leadership is a process and not a position" and said he is honored and thankful to continue serving students.
"I am going to do my absolute best to make sure that ASNMSU is this engine for everything that the students hope and want from NMSU as a whole because if they can't rely on their student government to change things, then who else can they turn to?" Madrid said. "I think that we have a responsibility—and a very noble responsibility at that—to do the absolute best job for our students."
Tiffany Flores, 2020–2021 ASNMSU Vice President-Elect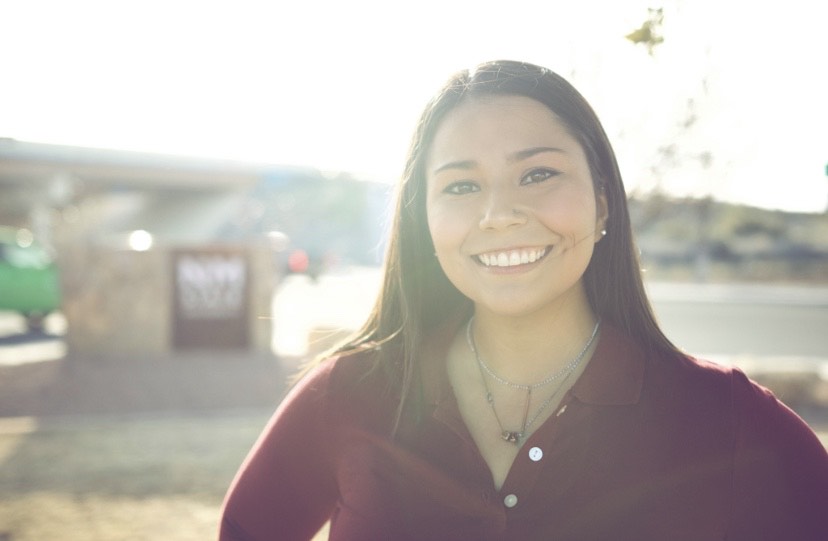 A junior double–majoring in criminal justice and psychology, Flores also began her journey in ASNMSU as a Roadrunner intern. As an intern, she shadowed the ASNMSU Senate during her sophomore year and currently serves as a College of Arts and Sciences senator.
Flores also serves on the ASNMSU Finance Board and Alcohol Review Board and is in the Alpha Xi Delta sorority, Criminal Justice Honor Society, Psi Chi Honors Society in Psychology and Phi Eta Sigma Honor Society.
As vice president, Flores hopes to support diversity programs' funding and attendance, inform all students—from freshman to seniors—on what ASNMSU services are provided for individuals and student organizations and to provide leadership for the 64th ASNMSU Senate, as she said many experienced senators will be leaving this year.
Flores said ASNMSU has helped her find purpose and wants the association to leave its mark on students.
"Whenever I first joined senate, it really helped me grow as an individual and it made me realize I have a place on this Earth—and that place is to help give back to students," Flores said. "I want to make sure ASNMSU leaves a mark on students and on campus."
As the leader of the 64th ASNMSU Senate, Flores said she plans to create a smooth transition for new senators by creating transition manuals and workshops that teach senators how to do things such as writing a bill or running for committee position.
Flores also emphasized that she wants the senate branch to form strong interpersonal bonds to achieve teamwork. Additional ideas of hers include creating a buddy system that links an older senator to a young senator, encouraging all ASNMSU branches to openly communicate and informing students about resources and how their student fees are being spent within ASNMSU.
For now, Flores said she wishes safety for all students throughout the COVID-19 pandemic and looks forward to seeing and serving students in the future.
"I'm really excited to serve as the vice president and I want to make sure that it's a great school year—this upcoming term—a strong senate, a strong ASNMSU and a strong presence on campus. Mathew and I are going to really work well together, we're going to have some great ideas and I'm really excited to see what happens this next school year—I think it's going to be good," Flores said.
Leave a Comment
About the Contributor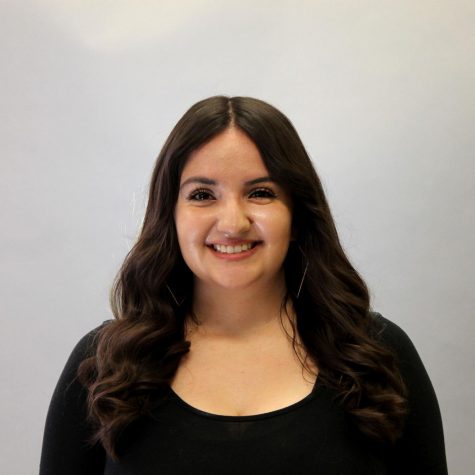 Aimee Ryan, Managing Editor
Aimee Ryan is a senior and Southern New Mexico native entering her fourth year at The Round Up and her first year as an editor. She worked as a staff writer...