NCAA makes steps toward allowing student-athletes to profit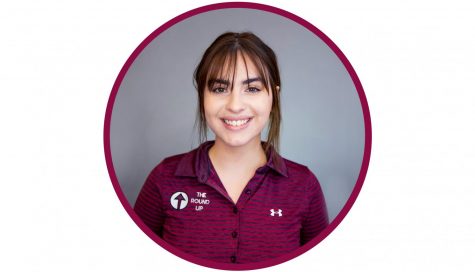 More stories from Mia Tontodonati
The NCAA Board of Directors announced April 29 they support rule changes to allow student-athletes to receive compensation for third-party endorsements both related to and separate from athletics.
The debate regarding whether college athletes should be compensated for their name, image and likeness sparked in 2019 when California Governor Gavin Newsom signed a law allowing college athletes to sign endorsement deals that would go into effect in 2023. This went against the NCAA rule that prohibited student-athletes from profiting off of their sport.
The movement to allow the athletes to profit off of their likeness gained support from athletes such as Katelyn Ohashi, a former UCLA gymnast who was not allowed to profit when a video of her floor routine went viral, and LeBron James.   
The new NCAA rule change would if passed next January, go into effect in 2021. This would allow students to make money off of third-party endorsements, social media, and appearances. New Mexico State Associate Athletic Director Nate Flores says there are still rules athletes will have to abide by. 
"Since the NCAA is still refining what student-athletes will be able to do under these concepts, they are also still deciding what "guardrails" will be used to ensure there is an even playing field and student-athletes are staying within these rules," Flores says. "Some of the concepts that I have heard mentioned are student-athletes disclosing how they will be using Name, Image and Likeness (NIL), and a potential NIL "clearinghouse" either with the NCAA or a third party. As these concepts are developed further, we will know what parameters will be set as well."
Student-athletes would also not be allowed to profit off of the use of their conferences or school logos or trademarks only their off of themselves and their sports. Direct pay from schools to their athletes is also not permitted. New Mexico State Athletic Director Mario Moccia says the situation is still developing, but the university is not against it.
"We will know more of the guidelines to this in the coming months," Moccia says of the changes." The concept is that all student-athletes will now have an opportunity to earn income off of their name, image, or likeness. This could take the shape of sponsors hiring student-athletes to promote their businesses, but in my opinion, there will be more focus on the digital aspect."
"It could affect us in many ways, we have an existing contract with our multi-media rights partners, and possible sponsorship conflict could emerge," Moccia continued. "Other than that, we are not against student-athletes earning income that is approved by the NCAA."
While the NCAA is making big strides to allow student-athletes to make money off of themselves, it is still not definite that the rule will be changed. The NCAA is still working on the details of the rule change that, if passed, will go into effect in August 2021.
"There is a working group, NCAA Division I Name, Image and Likeness Legislative Solutions Group, that has been developing the concepts related to this area," Flores said. "This group is continuing to receive feedback and is set to meet again on May 19 to refine proposed legislative concepts. "At that point, it will be up to the NCAA member schools and conferences to draft legislation. Once that is done, it will be put forth for a vote at the NCAA Convention in January 2021. It is anticipated that if there is a positive vote at that time, the new rules would take effect in August 2021."
Leave a Comment
About the Writer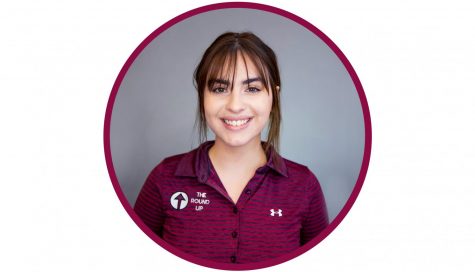 Mia Tontodonati, Sports Writer
Mia Tontodonati is in her freshman year and her first year at The Round Up. She attended Las Cruces High School and participated in Bulldawg Broadcast...