Hundreds gather for NMSU's first Juneteenth celebration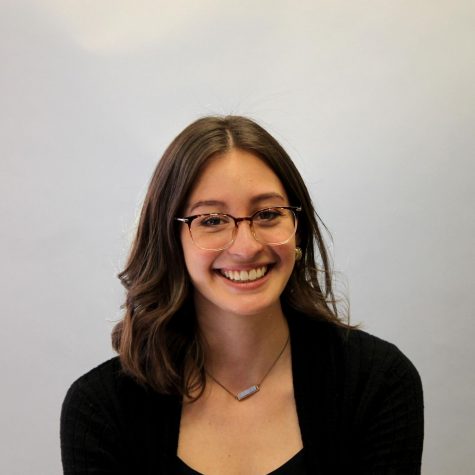 More stories from Alanna Herrera
Underneath the glow of a summer sun, hundreds gathered to celebrate Juneteenth for the first time at the Corbett Center Outdoor Stage Friday evening.
The event, hosted by the New Mexico State University Black Student Association with the Associated Students of NMSU, served to commemorate June 19, 1865 — the date Union Soldiers arrived in Galveston, Texas with news that the enslaved were free and the war had ended.
Many took the stage Friday evening, sharing spoken poems, songs, prayers, history, calls to action and even dance. NMSU Chancellor Dan Arvizu and President John Floros were the first to share thoughts on the event.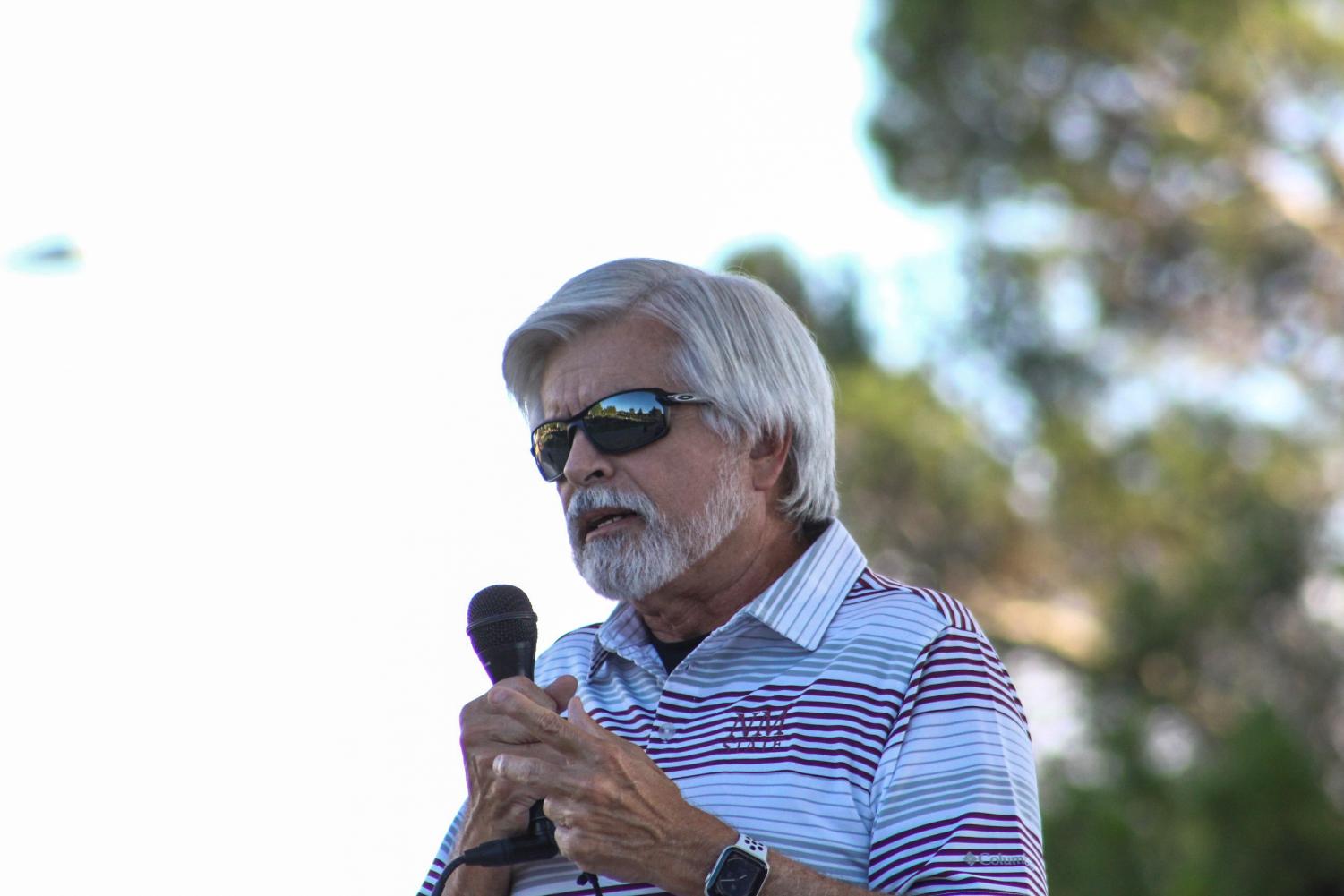 "We recognize how challenging times have been for us the last few weeks, not just with the health crisis, but with the economic crisis and the challenges that brings, and it's exposed, I think, a very serious wound in our nation," Arvizu said. "We're gonna do things differently going forward– and we can start right here."
NMSU BSA President Christopher Brooks served as the emcee for the evening, highlighting black excellence and diversity and encouraging the crowd to register to vote and be a source of change within the community.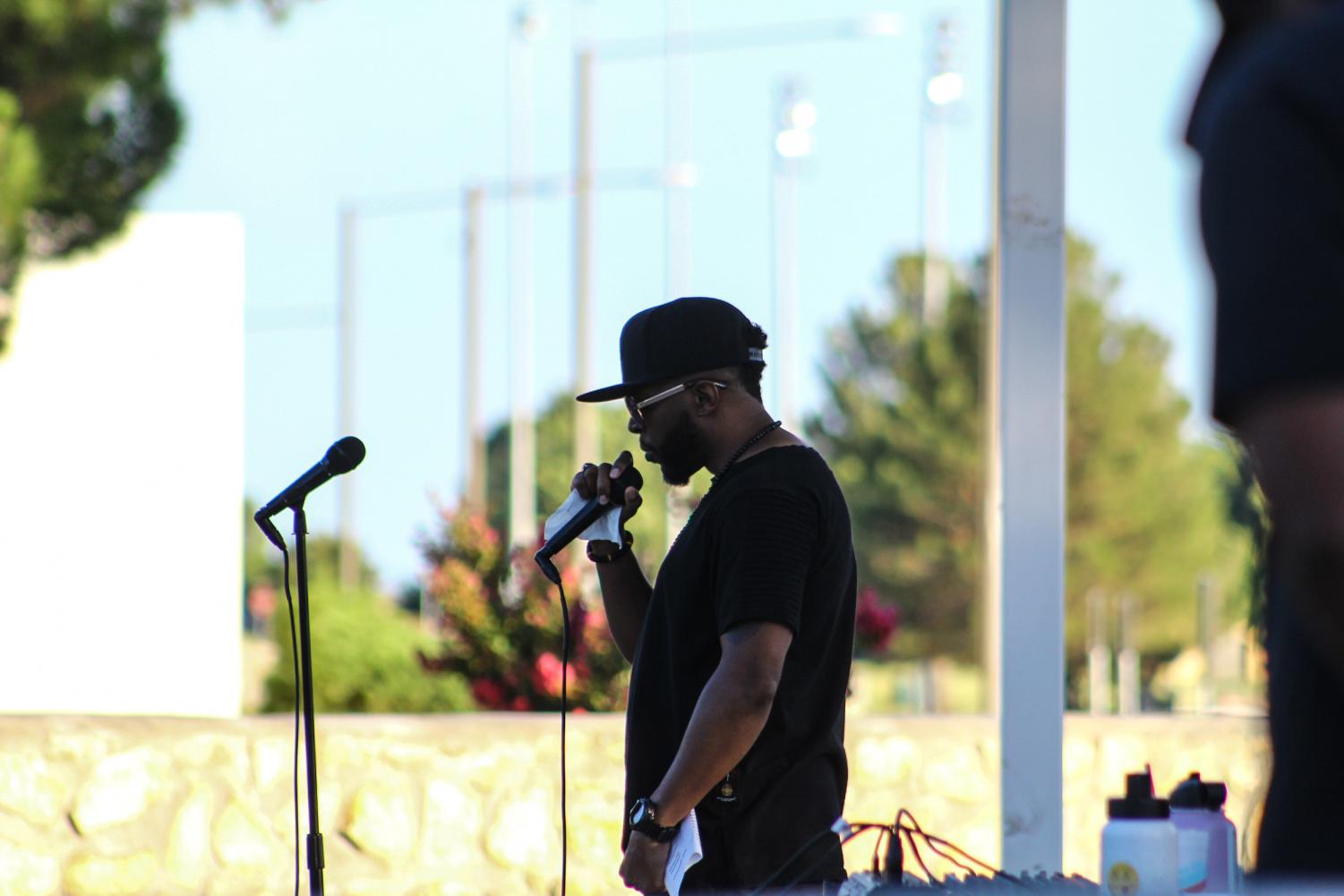 "When I look out over this crowd, this is what I believe it's really supposed to be like. This beautiful canvas of different shades and sizes and different backgrounds and different nationalities, we all come with our uniqueness because this is how we were created," Brooks said. "I want us to continue to put on display the very best of who we are, the very best of who we are as black people of color. Of every creed of every nationality. That's what we want."
At the forefront of the stage, tables stood lined with free books, snacks, masks and candles manned by student government representatives. ASNMSU President Mathew Madrid said it's more important than ever that Associated Students get involved.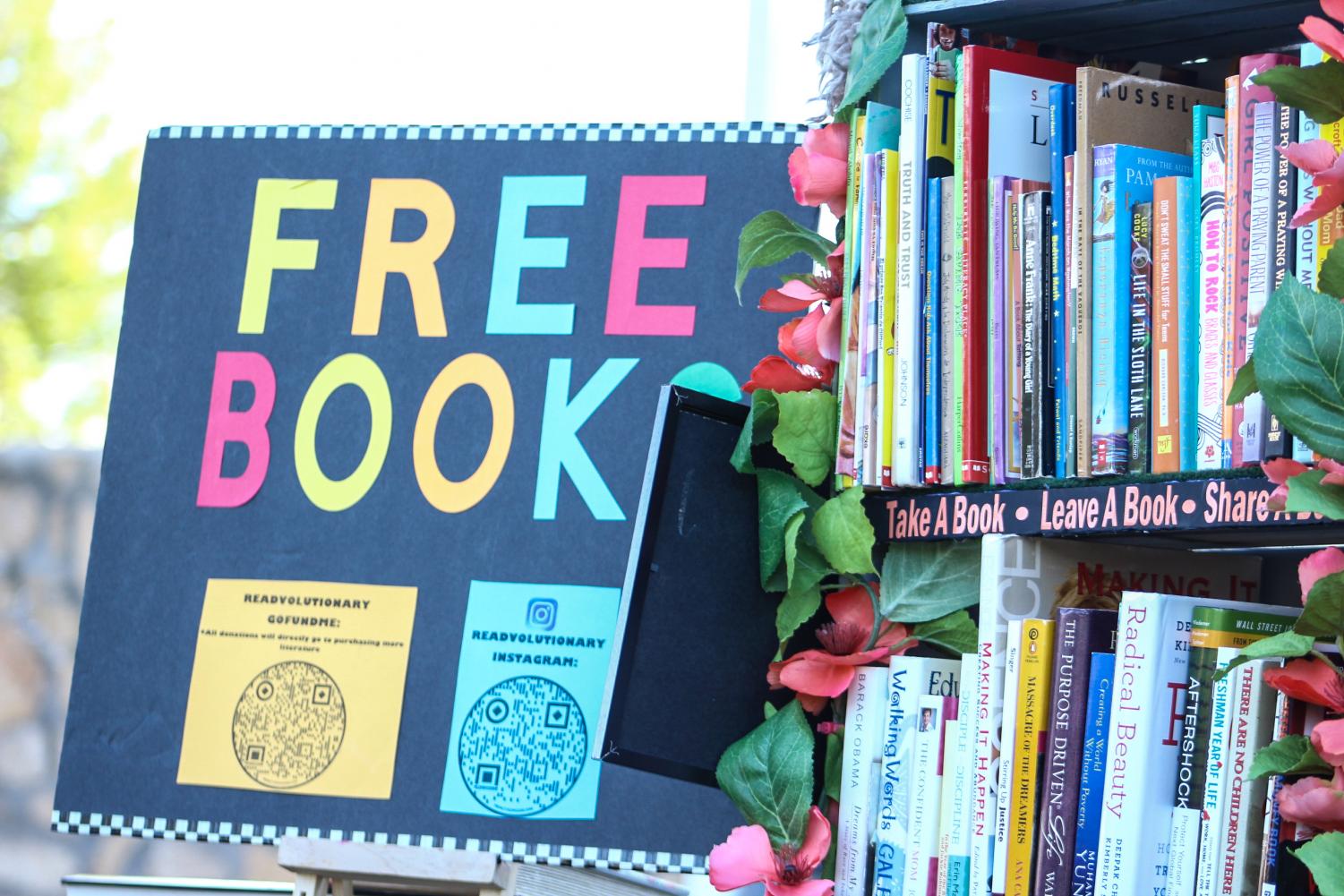 "ASNMSU was created as the voice of the student body," Madrid said. "We have the privilege to advocate on behalf of the students in an organized and strengthened way. I can see no greater responsibility than to take up that charge and work on spreading diversity and the message of inclusion throughout the university."
Sonya Shanbag, ASNMSU Chief of Staff shared a message to go beyond tolerance with the crowd.
"It's important to not tolerate, it's important to accept and it's important to embrace," Shanbag said. "it is important that you are doing your part as another person to show any other human being that they have a place, that they belong here."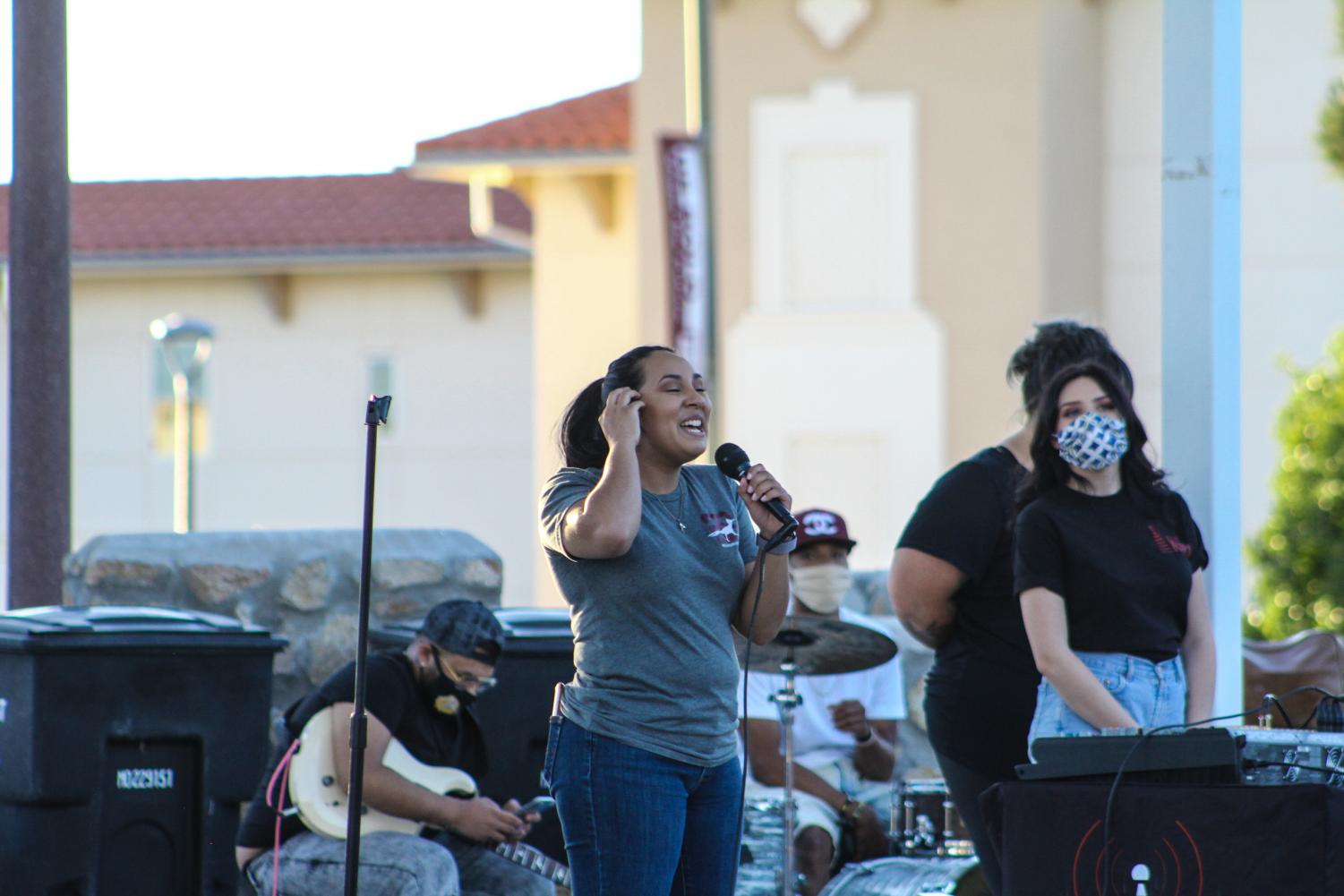 Educating and sharing history, NMSU Athletics senior executive administrator James Hall said it was his brand to educate his student athletes for a better tomorrow.
"We at New Mexico State will be bold and I promise you, we will shape the future," Hall said.
Black Greeks, leaders of the LGBTQ+ community and community members shared their thoughts and encouraged the crowd as well.
Justice Adler, the BSA secretary, expressed her thoughts in the form of original poetry.
"When you think black woman, is she a vessel of joy, magic and sorrow? Has she always had to be this strong to carry the likes of her to tomorrow," an excerpt of Adler's poem went.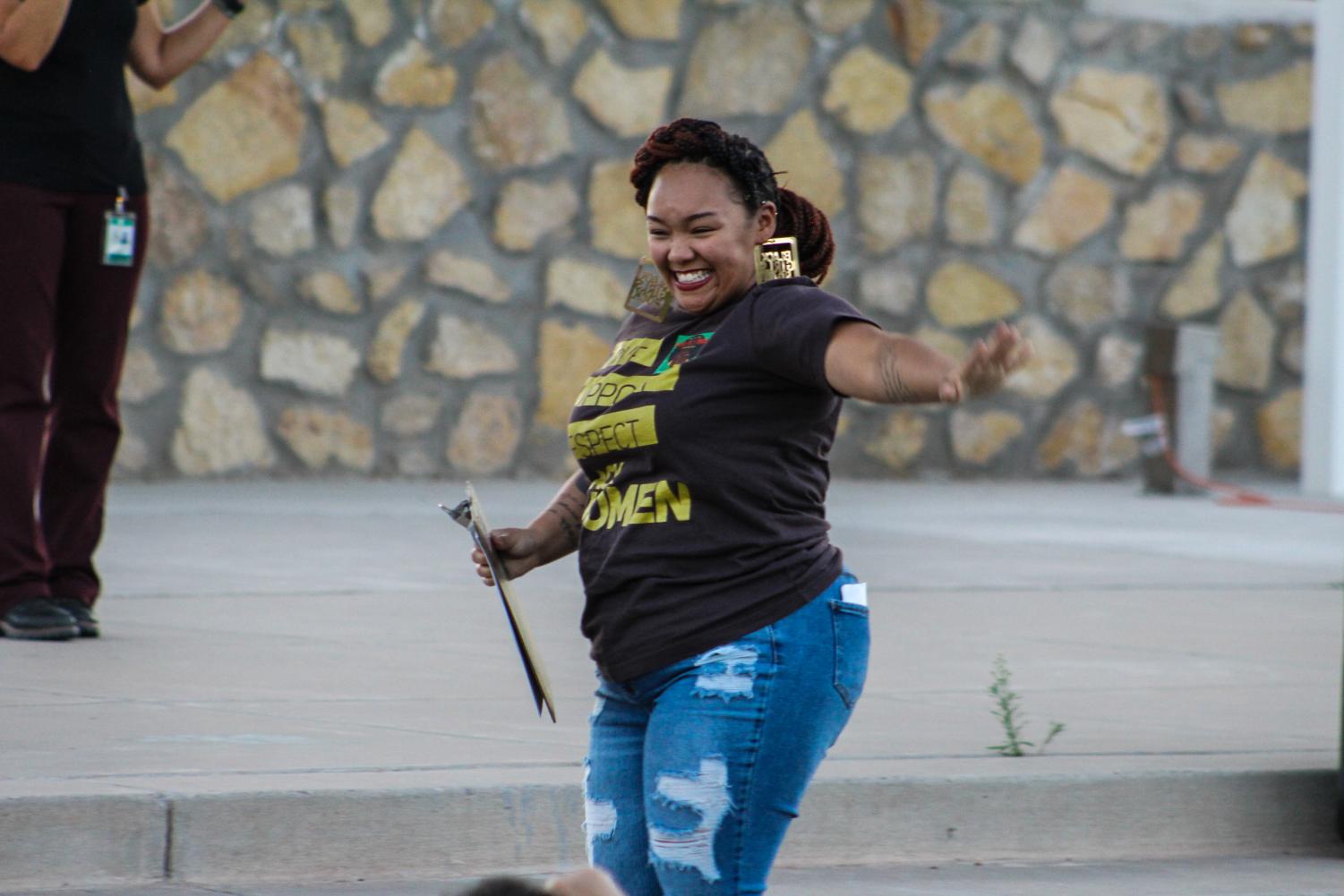 The evening concluded with a candlelight vigil and a moment to honor those including George Floyd and Breonna Taylor who lost their lives at the hands of racism, social injustice and police brutality.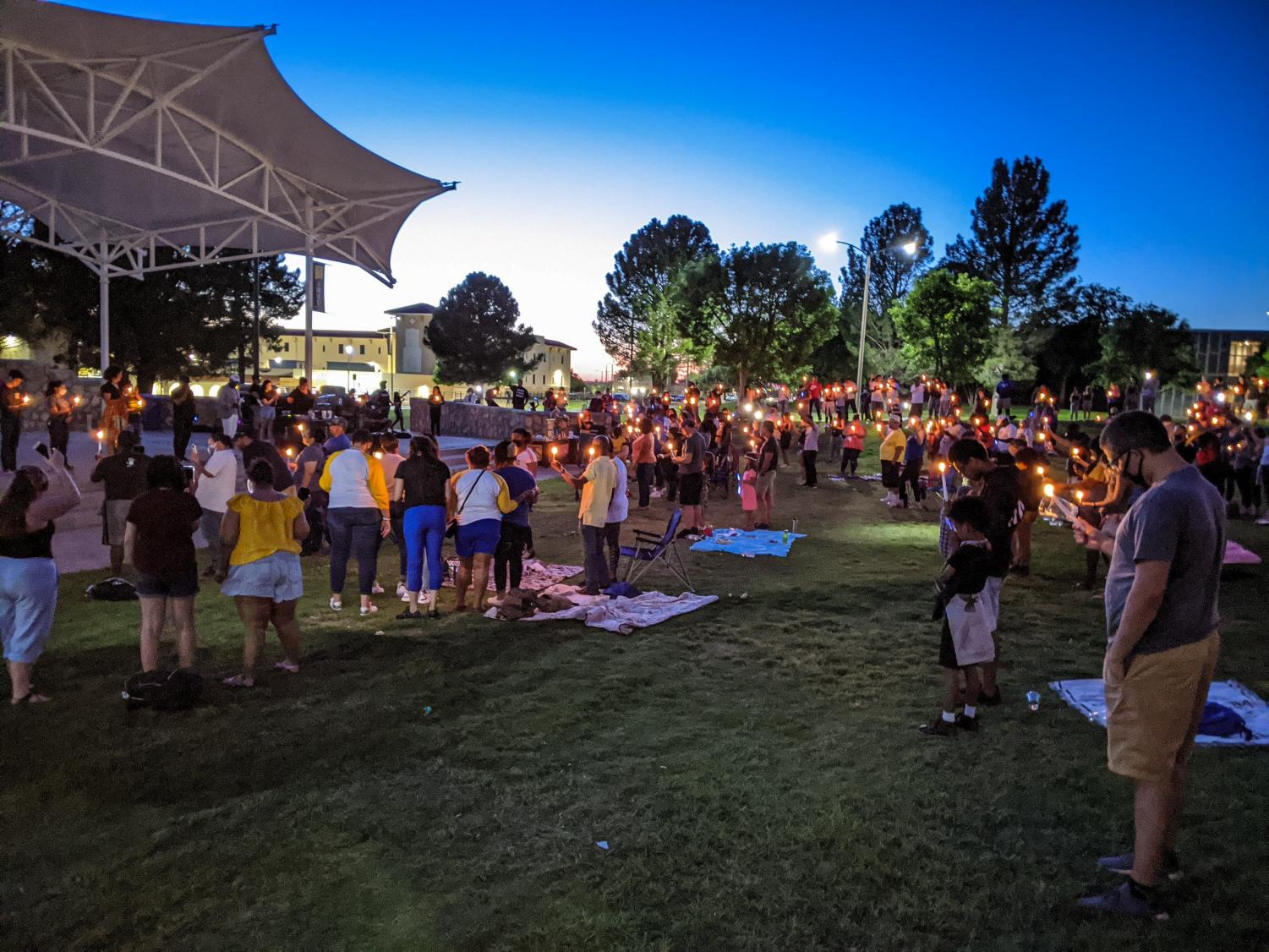 NMSU BSA Vice President Bianca Wright said she was pleasantly surprised to see the event draw such a large crowd.
"I didn't expect to see so many people here, being involved bringing their kids, enjoying the night, listening to the music, and the spoken word that each and every one of our volunteers had to say," Wright said. "For NMSU this is the start of a journey, this is the start of an adventure that NMSU needs to take part of."
View Comments(1)
About the Contributor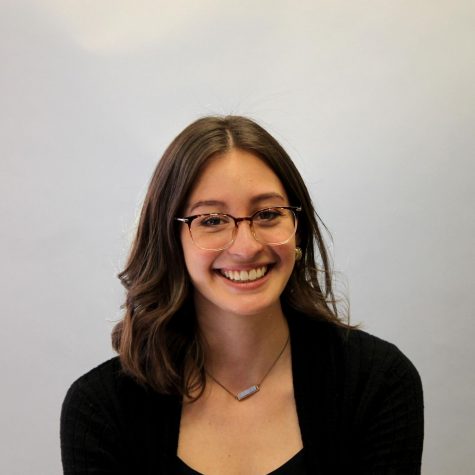 Alanna Herrera, Editor in Chief
Alanna Herrera is entering her fourth year at The Round Up, taking on her second year as Editor-in-Chief. She is a senior with a passion for storytelling...