Phame Camarena takes on Honors College as newly appointed dean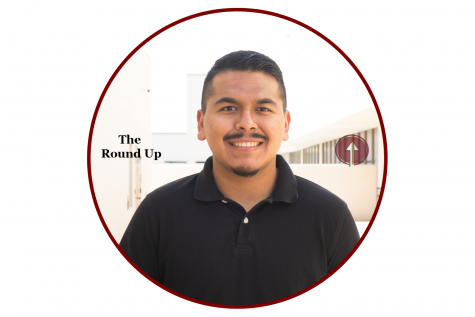 More stories from Luis Rios
Phame Camarena is the third dean to the William Conroy Honors College at New Mexico State University.
Camarena is the successor to former dean Miriam Chaiken, as announced on July 17 by NMSU Provost Carol Parker.
"I feel incredibly honored and privileged to in this position that others before me have built. I have a responsibility to really use this privilege for good," Camarena said.
Born in San Jose, California, Camarena is a first-generation college student. He earned his bachelor's degree in sociology from the University of California at Santa Barbra and his master's and Ph.D. degrees in human development and family studies from Pennsylvania State University.
So far, Camarena said he has been able to get a grasp of how the university works with some hiccups due to COVID-19.
"We have a wonderful university and the Honors College has a wonderful foundation, so I know I'm stepping into a good situation. Let's just say that it's a difficult time right now because of COVID and budget concerns," Camarena said.
Before becoming the dean of the honors college, Camarena was the director of the Central Michigan University Honors Program for 10 years, the founding coordinator of the First-Year Experience Program at CMU and the founding director of the CMU National Scholarship Program. Camarena states that he has a long history with honors education and sees how important it is for students.
"I've been an honors director for 10 years, prior to that I was an honors faculty member for 10 years and from my sophomore year in college I was in honors. So, I had always been involved with honors education and really have come to see that it can be a pretty powerful force for change to really help change student lives. I wouldn't be here today in this position if it wasn't for my honors education, challenging me and supporting me," Camarena said.
Camarena explained his upcoming plans as the honors college dean to organize with other NMSU academic colleges to bring in more recruitments and assist them. He wants to make being an honors college student more accessible.
"What I need to do really is coordinate with all of the other academic colleges and all of the student units to make sure we are really recruiting and identifying students who want to make more of their university education. I want to strengthen those partnerships, but very specifically, I want to recruit high ability motivated students who want to change the world for good to come to New Mexico State University in the first place. Then I want to what I can to work with all of our campus partners to really help those students, aim high and achieve more in ways they otherwise might not ever have imagined," Camarena said.
Camarena gave an example to how he wants to work the NMSU Living Learning Community to increase the number of students that do Capstone, honors these and the number of students that are in the NMSU Study Abroad Program.
"We're being intentional to reach out to students who might not have imagined themselves as honor students," Camarena stated.
Camarena reflected on his personal experiences of what lead him at this point in his life. He stated after he started "falling in love with learning" he decided on wanting to live a purposeful life in the service of helping others.
"When I was a university student and I started to really fall in love with learning, I discovered who I could be. I made a very intentional decision to say, I'm going to live my life with purpose, and I'm going to make sure that my life is an adventure used for good, and that's what brings me back to NMSU. Changing majors a couple of times, moving multiple times, studying abroad, exploring the world, making sure that I'm doing research that serves the good of the world I live in and running programs that help students aim high and achieve. That's all part of things of who I became when I was a college student in my honors education. That's when I decided I want to something that would serve the world for good," Camarena said
View Comments (1)
About the Contributor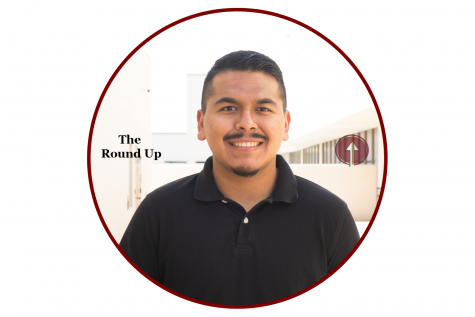 Luis Rios, Lifestyle Writer
Luis Rios is a senior entering his fourth year at The Round Up and his second year as Political Writer. As he works towards completing his major in Journalism...