ASNMSU introduces electronic signature form for future elections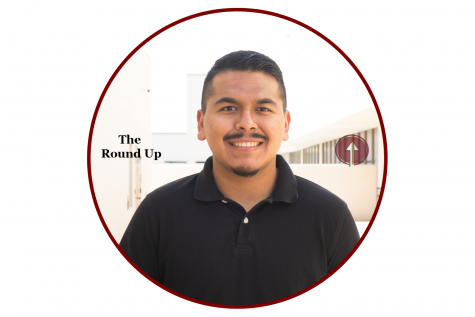 More stories from Luis Rios
The Associated Students of New Mexico State University Elections Office presented the Election Nomination Signature Form during the first meeting of the 64th ASNMSU Senate on Aug. 27 via Zoom to provide prospective ASNMSU candidates a new way to collect election nomination signatures while reducing in-person contact.
ASNMSU Chief Elections Officer Megan Balkin said that because some NMSU students are taking most or all of their classes online this semester, the Election Nomination Signature Form gives "prospective candidates the opportunity to have students submit a sort of electronic signatures to nominate them."
To run for a senate seat in previous ASNMSU elections, candidates were required to collect at least 25 nomination signatures on paper from students in their respective colleges who have paid their ASNMSU fee.
Candidates running for the ASNMSU vice president and president seats were required to collect at least 100 signatures on paper from any students at NMSU who have paid their ASNMSU fee.
Balkin said she predicted that collecting signatures on paper may prove difficult for prospective candidates as NMSU students are being encouraged to social distance.
"I knew that gaining the required 25 signatures could prove difficult right now as we continue to social distance, and students are primarily attending school online from home. It is my job to provide a fair election to the students and candidates," Balkin said.
The Election Nomination Signature Form lists guidelines for prospective candidates to request signatures from students. Candidates will receive a link to the signature form and from there, candidates can share the form's link with students to collect their nomination signatures.
Balkin said that candidates are free to share their links through social media posts, direct messaging and Canvas messages.
College of Engineering Senator Grace Igwe asked for clarification on the form's guidelines and questioned if it would violate Section 2-8-1 of the ASNMSU Lawbook which states it is unlawful for prospective candidates to induce people to vote.
Balkin said that prospective candidates will be asked to follow a script when requesting student signatures that aligns with guidelines from Section 2-8-1 whereas the script excludes the word "vote."
"Section of the lawbook under 2-8-1 talks about how you can't campaign no earlier than two weeks or no later than the one week before voting in the general election, but it continues on in that section saying that candidates shall be allowed to utilize online forums to include social media websites at the discretion of the elections board," Balkin said at the meeting.
Graduate Senator Omid Jafari asked if candidates will have access to a copy of the submitted forms to keep count of their collected signatures. Balkin responded by explaining that signatures are only sent to the her through a Microsoft Excel sheet, but candidates can ask students to send a screenshot of their signature for their own records.
"Ultimately you are responsible to get those signatures. I'll just be the one receiving them at the end. Unfortunately, that's how it is," Balkin said at the meeting.
Balkin said she is looking to find a way for prospective candidates to view the Excel sheet without having access to edit it.
Balkin provided a timeline of when the forms will be available.
"This form will only be available from September 14, 2020 at 8 a.m., when senate election packets are due to be set out for pick up in the ASNMSU office  on the ASNMSU website,  [un]til October 2, 2020 at 5 p.m. when senate election packets are due back to my department for official candidacy verification of those submitted," Balkin said.
The next ASNMSU Senate meeting will take place Sept. 10 at 6 pm via Zoom.
Leave a Comment
About the Writer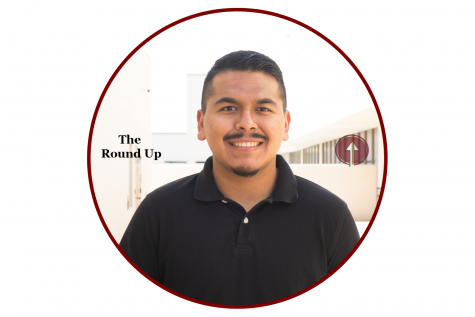 Luis Rios, Lifestyle Writer
Luis Rios is a senior entering his fourth year at The Round Up and his second year as Political Writer. As he works towards completing his major in Journalism...