Burrell College students join UNM in Protect NM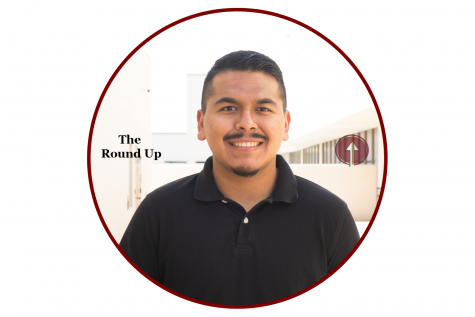 More stories from Luis Rios
The students at Burrell College of Osteopathic Medicine created a Las Cruces chapter for Protect NM, an independent group that creates personal protective equipment for those that need it in New Mexico.
Leader of the Las Cruces chapter of Protect NM, Sidra Ali, stated in an email that the "student driven organization" was started by a group of University of New Mexico medical students, while the Burrell students later joined.
"Protect NM focuses on a few aspects: collection, creation, advocacy, education and distribution. As far as what we have made, we have collaborated with a lot of student organizations and local businesses to make our materials.  We have had some student orgs [organizations] make pediatrician masks and we have worked with the New Mexico State University Pre-Med Society to give them the opportunity to make hand sanitizer through our organization," Ali said.
Jorge Perdomo is leading the hand sanitizer production workshop in the Las Cruces chapter of Protect NM. He further explained, in email, the mission of getting "personal protective equipment (PPE) to those who need it" in the state of New Mexico.
"This spans for front-line healthcare workers to local communities that do not have the same level of infrastructure or resources to deal with this public health crisis. Our specific goals are evolving as the needs of our communities' change," Perdomo claimed.
Perdomo explained with assistance from Dry Point Distillers, they have been able to develop and distribute donations of isopropyl and ethyl alcohol hand sanitizers.
Rae Ocfemia is working alongside UNM junior Rangina Farhad as heads of the Calling Communities department. Ocfemia explained the process of how they get the information of where members and volunteers go to drop off the products.
"UNM established this initiation, and BCOM students joined them in the summer of this year.  Since Burrell joined, there have been over 200 institutions that have filled out our surveys and expressed urgent need for supplies. Sometimes, some institutions fill out a survey more than once if their need has not been completely filled," Ocfemia stated.
Ali explained the drop off process to donate these products depends on whether the members take initiative to deliver them while respecting the residents' homes as they drop off their products.
"Some of our members have driven many miles for many hours to locations such as Albuquerque and Mescalero for contactless drop-offs and pick-ups. If we are dropping off to a Native American reservation, we make sure that we respect the community's curfews and access restrictions in order to safely deliver supplies they urgently need," Ali said.
With the project still going, Ali said she is "proud" of all the students from Albuquerque to Las Cruces involved in the collaboration.
"I am so proud of all the students that came together to work on this, despite how busy they are with their studies. I also appreciate the support Burrell has given us and local business, like Dry Point Distiller and the various students orgs [organizations] that have helped make these donations possible. It is nice to be able to collaborate and try to connect the north and south parts of the state," Ali said.
For information on where the drop off locations in Las Cruces take place, they are listed in their Protect NM website. They also accept PPE donations.
Leave a Comment
About the Writer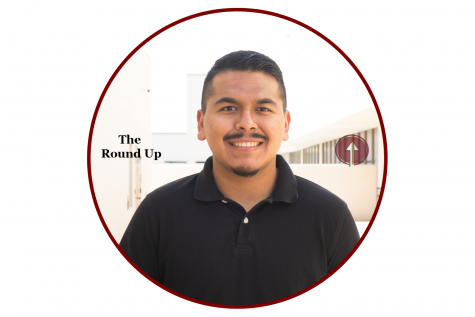 Luis Rios, Lifestyle Writer
Luis Rios is a senior entering his fourth year at The Round Up and his second year as Political Writer. As he works towards completing his major in Journalism...