Debate Recaps: Torres Small vs. Herrell, Trump vs. Biden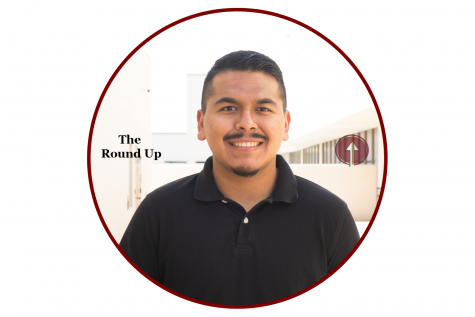 More stories from Luis Rios
With the 2020 Election nearing, political debates are in full-swing. Here is a recap of the first New Mexico 2nd Congressional District debate and the first presidential debate.
Torres Small and Herrell square off in their first televised debate.
Democratic candidate Xochitl Torres Small and Republican challenger Yvette Herrell faced off in their first debate for the New Mexico's Second Congressional District Representative seat on Sept. 30.
Torres Small and Herrell also contested for this seat back in 2018 in which the election ended in a tight race. Torres Small was declared the winner of the 2018 election by winning 50.69% of the votes and 4,564 more votes than Herrell.
Torres Small has held the U.S. Representative seat since the election and has been using the term "bipartisanship" during her reelection campaign to explain how she will be a candidate that will challenge her own party.
Herrell claimed she a will be a "conservative voice" for New Mexico. She also repeatedly claimed Torres Small represents the values of House Speaker Nancy Pelosi.
"I understand what the voters are looking for. They are not looking for somebody who represents the values of Nancy Pelosi 95% of the time," Herrell said.
Both candidates stated the main issue New Mexico is facing is the economy.
Torres Small stated she has been "dedicated every single day" in investing the New Mexico economy by supporting small business, building a proper marketplace and expanding opportunities by working together.
"We can't be left behind in this economy. We have to work together to build it," Torres Small said.
Herrell said to "reboost the economy" of New Mexico, small businesses need tools to reopen their doors safely and owners should make their own decisions to open.
"We need to be allowing the business owners to come to the table and make again the decisions that work for them," Herrell said.
Absentee voting as well as early voting for the 2020 General Election in New Mexico begins Oct. 6.
The first 2020 Presidential Debate kicks off as Biden and Trump exchange strong words of attack.
President Donald Trump, the Republican candidate, and Vice President Joe Biden, the Democratic candidate, went head to head in the first televised presidential debate of this election year on Sept. 29.
Both candidates gave their stances on the country's response to the coronavirus pandemic. Biden claimed Trump has no procedure given the current coronavirus death toll and number of cases in the United States.
"The President has no plan. He hasn't laid out anything," Biden said.
Trump defended his response to the coronavirus and stated his administration has a plan to distribute the coronavirus vaccine. He said Biden couldn't make such progress.
"You [Biden] could not have done the job we did," Trump said.
President Trump also mocked Vice President Biden for wearing a mask.
"I don't wear masks like him," Trump said. "He [Biden] shows up with the biggest mask I've ever seen."
Three days later in the early morning of Oct. 2, President Trump tweeted that himself and first lady Melania Trump both tested positive for the coronavirus.
Tonight, @FLOTUS and I tested positive for COVID-19. We will begin our quarantine and recovery process immediately. We will get through this TOGETHER!

— Donald J. Trump (@realDonaldTrump) October 2, 2020
Another topic of interest concerned the president's tax returns from when he first took office. According to the New York Times, the president paid $750 in federal income tax per year in 2016 and 2017.
Trump denied this information, claiming he's paid millions in taxes but failed to state what that exact amount entails and to release any recent tax returns to the public.
"I paid millions of dollars in taxes. Millions of dollars in income tax," Trump said.
When talking about the economy, Trump said his administration did better than the Obama Administration's in managing the economy. The Obama Administration inherited a weak economy from the 2008 recession while Trump's economy has seen shortfalls related to the pandemic.
Biden said Trump did not handle the economy well, stating that President Trump is "the worst president America has ever had."
When the debate reached the topic of the protests and riots related to racial injustice, President Trump was asked if he can publicly condemn the actions of white supremacists after Trump said the violence he's seen stems from left-wing groups.
Trump said he wanted to see peace but did not give a direct answer as to whether he would publicly condemn white supremacist groups. He then referenced the "Proud Boys"—a far-right group with a history of violence—and told them to stand by.
"Proud Boys, stand back and stand by. But I'll tell you what, somebody's got to do something about Antifa and the left because this is not a right-wing problem," Trump said.
Biden also stated he is "totally opposed" to defunding the police after Trump attacked his campaign and mentioned that no law enforcement groups have endorsed Biden.
The two candidates are scheduled to meet on Oct. 15 for the second debate in Salt Lake City, Utah.
Vice President Joe Biden tested negative for the coronavirus on Oct. 2. President Trump was admitted to the Walter Reed Hospital on Saturday, Oct. 3 as an act of "precaution," sources say.
Leave a Comment
About the Contributor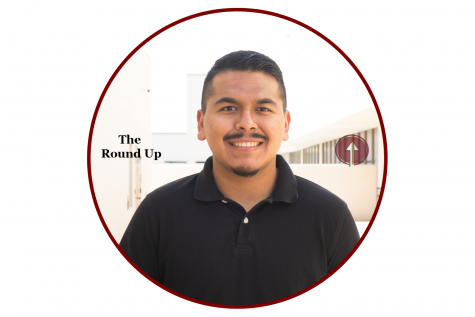 Luis Rios, Lifestyle Writer
Luis Rios is a senior entering his fourth year at The Round Up and his second year as Political Writer. As he works towards completing his major in Journalism...