ASNMSU recognizes Society of Engineering Physics for PPE production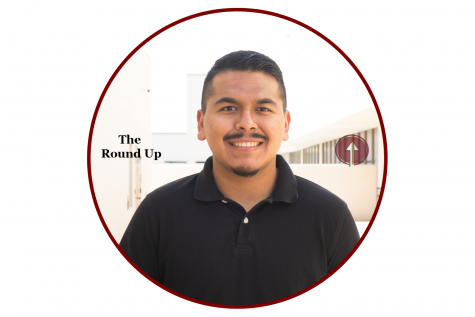 More stories from Luis Rios
On Oct. 8 at their fourth meeting of the year, the 64th Senate of the Associated Students of New Mexico State University convened over Zoom and passed legislation to recognize a student organization's efforts to produce over 1,000 units of personal protective equipment and to provide funding for a new Pete's Pick Up golf cart.
Through their first memorial of the year, Memorial 1, ASNMSU recognized the student organization Society of Engineering Physics for their efforts to produce personal protective equipment for hospitals and clinics in Las Cruces and other surrounding areas.
The student organization manufactured several personal protective equipment products which includes 1,462 face masks, 100 vinyl gloves, 200 shoe covers and 200 alcohol wipes.
Engineering Senator Grace Igwe, author of the memorial, said the student organization produced such equipment throughout the summer amidst the coronavirus pandemic.
"They made and put together a lot of personal protective equipment to help healthcare workers during the summer when we had COVID-19," Igwe said.
The Society of Engineering Physics raised money to expand their operations and to provide equipment to medical clinics and hospitals in El Paso, Alamogordo, Albuquerque and the Navajo Nation in addition to locations in Las Cruces. Igwe said she felt the organization's efforts were worth recognizing.
"They put in a lot of work for this, raised a lot of money and submitted the equipment to health care worker[s]," Igwe said. "I wanted to appreciate their efforts because I think it is all super amazing stuff."
Under Bill 13 which was approved by the senate, ASNMSU will appropriate $12,880 to the ASNMSU Services department to purchase a new golf cart for Pete's Pick Up.
Pete's Pick Up is an escort service available for students at the Las Cruces campus. Students in need of a ride across campus from Sunday to Thursday during the hours of 6:30 p.m. to 12:30 a.m. can call the service's phone number to request a ride to their vehicle or residence hall.
Arts and Sciences Senator Andrea Salas, an authoring senator of Bill 13, said ASNMSU Services requested a new cart because one of the carts has not been functioning properly.
"That's obviously a safety hazard to the driver and the passengers," Salas said.
Senator Igwe asked if Services had considered repairing the one cart that is not functioning properly rather than purchasing a new one.
In response, ASNMSU Fiscal Advisor Debbie Peel said the cart has been totaled for about a year and mentioned some of its faults.
"One of our golf carts has been deemed totaled about a year ago," Peel said. "Usage on it has been rough for six passengers and the turning radius is terrible. It doesn't last as long as a four passenger."
The next ASNMSU Senate meeting will convene on Oct. 22 at 6 p.m. via Zoom.
Leave a Comment
About the Writer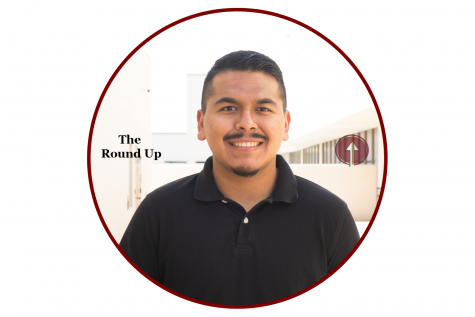 Luis Rios, Lifestyle Writer
Luis Rios is a senior entering his fourth year at The Round Up and his second year as Political Writer. As he works towards completing his major in Journalism...