NMSU State of the University Address discusses salary increase commitments, spring break cancellation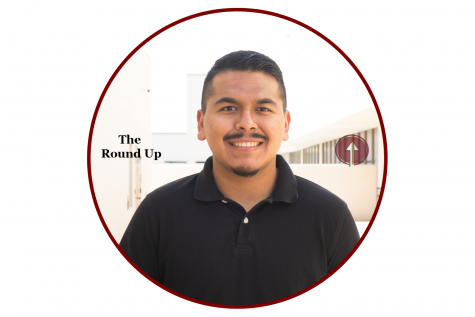 More stories from Luis Rios
The New Mexico State University held its second State of the University Address on Oct. 19 virtually discussing student enrollment, committing to a salary raise for faculty and staff, voting for the GO Bond B and C and canceling spring break due to COVID-19.
Though NMSU President John Floros was the main speaker during the address, Chancellor Dan Arvizu gave comments on the Virtual Homecoming events running until Oct. 24 and encouraged students to participate.
"It [Homecoming Week] certainly is not something that we would plan to do on our own. But given the condition that we have, I think it's important that we continue to make progress and continue to connect with our Aggie family," Arvizu said.
According to Floros, the address revolved around the NMSU LEADS 2025 plan. The first goal was titled Enhancing Student Success and Social Mobility. Floros stated as the United States has dropped to five percent enrollment due to COVID-19, student enrollment at NMSU is in a moderate state, losing only 69 students this year. He said NMSU has managed compared to institutions like the University of New Mexico.
"UNM for example lost two and a half percent this year and that's on top of almost seven percent of last year. If we had lost that kind of students, we would be in a very different situation today in terms of budgets and fiscal issues," Floros said.
According to the plan, the goal is to reach 16,000 students enrolled by 2025. There are currently 14,227 students enrolled.
Floros also stated as there are plans to "reimagine" NMSU for COVID-19, the university is committed to increasing staff and faculty salaries by 2025.
"I really believe that by 2025, we will find resources, given if the state does not provide those resources, to really make some significant increases in faculty and staff salaries and that is our commitment to you out there," Floros said.
Floros encouraged the viewers in the last minutes of the address to vote in general and for GO Bond B and C which he said supports the university.
"GO Bond B will support our libraries and they desperately need your support. GO Bond C will provide roughly a little over 30 million dollars for the NMSU system," Floros said.
Floros ended the address by stating there has been no "transmission evidence" for COVID-19 in classrooms and they plan on having hybrid classes for next semester.
"The virus has been a pause in some respects in many of the things that we do. At the same time, the virus brought opportunities for us as a university… As we continue to move into the next semester, we will continue to apply pretty much the same principles and the same processes we have this semester," Floros stated.
After the address, Floros answered questions asked by the viewers. In response to one question regarding next semester's spring break, he said they are working on an announcement that NMSU will not have it due to the virus.
"Many universities are moving away from that at least for this year. Most likely, we're also going to move away from that. We're trying to figure out what's the best way to really have some kind of break… Very soon we will come out with an announcement, "Floros claimed.
Arvizu stated on Thursday, Oct. 22, he will "lead" for the State of the University System Address at 3 p.m. that will focus more on the external topics in NMSU such as integration from community colleges into NMSU.
Leave a Comment
About the Writer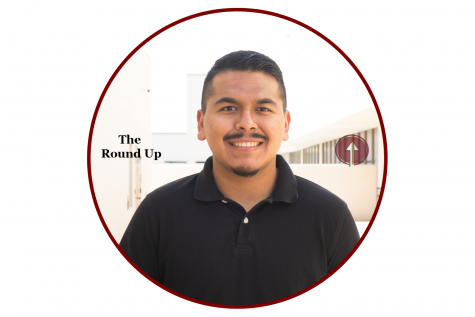 Luis Rios, Lifestyle Writer
Luis Rios is a senior entering his fourth year at The Round Up and his second year as Political Writer. As he works towards completing his major in Journalism...