Aggie basketball gets WAC schedule, dominates preseason awards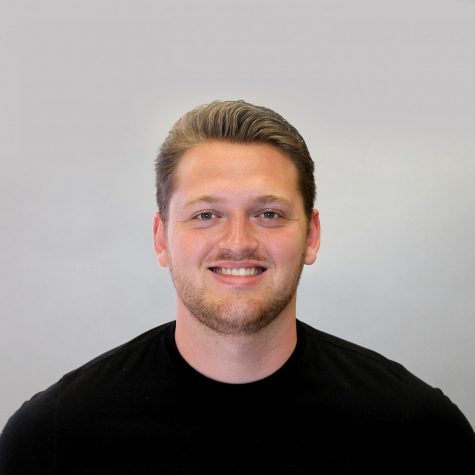 More stories from James Martin
With a lot still up in the air as far as athletics in the state of New Mexico and COVID is concerned, the New Mexico State basketball programs can at the very least look forward to what is as of right now, an ironed out conference schedule, with the WAC announcing its slate of conference games on Oct. 26.
Over a nine-week span, each WAC team is to play 16 games — two against each conference opponent — with matchups being broken into two-game tilts that happen in consecutive nights at the same site, allowing each team to host four back-to-backs and play away for four back-to-backs. The men's and women's teams will alternate between who plays at home, with Brooke Atkinson's unit slated to host WAC newcomer Dixie State to open conference play on Jan. 8 and 9 and Chris Jans' squad traveling to St. George to kick off play on the road.
After the Aggies "bye," which happens the next weekend, the programs are set to swap home and away matchups leading up to the WAC Tournament, which is scheduled for Match 11-13 in Las Vegas.
Teams are, through NCAA rules, allowed to schedule out of conference matchups, but with COVID numbers as high as they've been in New Mexico and the recent statewide regulations implemented by Governor Michelle Lujan Grisham that affect travel and the mandatory quarantine period, it remains to be be seen what the cards will hold for NM State through late November, when the college basketball season is supposed to start, and beyond.
For now, though, the Aggies can continue working in reduced numbers and relish in the respect consistently earned in the conference.
A down year for the NM State women's team saw the Aggies finish below .500 for the first time since the 2013-2014 season with the fifth best record in the WAC, but a first-round mini-upset against UTRGV in this year's abruptly cut-off conference tournament had Atkinson's group looking like a potential team of destiny looking to maintain its recent dominance in the postseason.
NM State is picked to finish fourth in the preseason coaches and media polls, and replacing Gia Pack's production will be next to impossible for any one player, with the all-time great taking her career to the next level in the European Women's Basketball League for Slovakian side Piestanske Cajky, but the Aggies did play a large chunk of the season sans their pro-caliber superstar, preparing for life after Pack and forcing 2020 Preseason All-WAC Teamers Aaliyah Prince (first-team) and Soufia Inoussa (second-team) to take on bigger roles earlier than expected, setting them up for greater success this year.
On the men's side, there's little surprise in their unanimous election by both the coaches and media to finish atop the conference. The Aggies have won 35 consecutive WAC games (including tournament play) after finishing with the first perfect 16-0 in-conference record in WAC history, and were well on their way to an eighth conference title run in nine years before the outbreak halted sports across the world back in March.
It's hard to argue with NM State's returning star power — headlined by the WAC's Preseason Player of the Year Jabari Rice, fellow Preseason All-WAC First-Teamer Johnny McCants and Second-Teamer Evan Gilyard — and new influx in talent led by another All-WAC selection in the former Utah and UNLV stud, Donnie Tillman.
Assuming NM State is able to begin full-practice sometime in the near future, one can only expect a lot of the same from three-time defending WAC Coach of the Year Chris Jans and his team heading into what is sure to be an interesting and unpredictable 2020-2021 season.
As usual, there's plenty of reason for Aggie fans to be excited about, and for now, we at least have a specific date to look forward to.
Leave a Comment
About the Contributor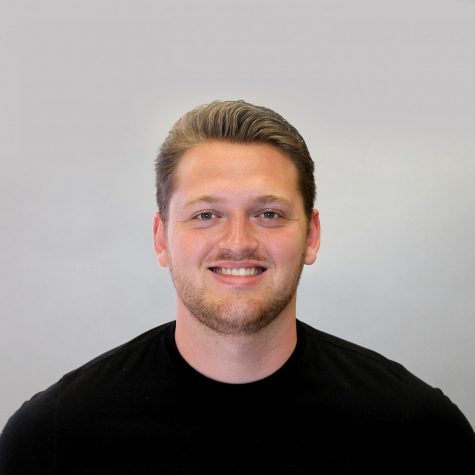 James Martin, Sports Editor
A Las Cruces native, James Martin enters his fourth year at The Round Up and second as Sports editor. The senior loves Minecraft and good vibes and is...