NMSU prepared for possibility of rising cases on campus COVID-19 Response Team says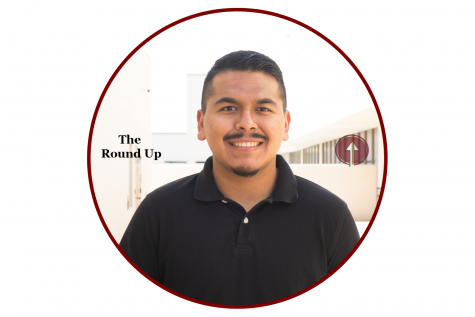 More stories from Luis Rios
The New Mexico State University COVID-19 Rapid Response Team said they are consistently relaying information related to the virus with procedures to follow in the event a department or the campus needs to go fully online.
Chief COVID-19 Officer and Vice Chancellor Ruth Johnston said the team is made up of 100 members who "care deeply about all aspects of NMSU."
The Rapid Response team made the NMSU Ready Plan to ensure there are a set of safety procedures for the main campus workplaces, students, faculty and staff. Johnston stated the plan is discussed weekly with a small team of experts and leaders.
"The primary goal is to provide the NMSU community with the information they need to stay as safe as possible and about how to protect themselves and operate in a COVID world," Johnston said.
Johnston said the small outbreak that recently occurred in the Music Department was an example of the protocols and responses laid out by the plan.
"We had the Music Department go online for a week after some potentially linked cases, and we used that time to conduct tests. From contact tracing, we identified likely sources of infection that were not associated with the Music Department, so they were able to resume the limited in-person classes a week later," Johnston stated.
NMSU COVID-19 Project Manager Jon Webster operates the NMSU COVID-19 Dashboard. He said the way the team decides if they need to close a department or the campus is through local hospital ICU capacity.
"If our local hospitals were to reach a certain capacity in their ICU units where they would not be able to handle our students, faculty and staff, that would be something we would look at," Webster said.
Another aspect he said the team follows are the guidelines from the Centers for Disease Control and Prevention to respond to any clusters on campus.
"If we see a cluster of five or more in an event of either a classroom setting or a scheduled event and we contact traced it back to that event. That would be a trigger for us to put everything online," Webster claimed.
Director of Communications and Relations Amanda Bradford stated if it was decided an NMSU department were to go online, the information would be sent immediately.
"Information would be rapidly relayed through those organizational communication channels from the leadership team, to the dean to the department heads, to the head to the faculty and then from the faculty to the students," Bradford stated.
Johnston said any COVID-19 information the team needs to send out would come out through their newsletters, social media and in NMSU town halls.
"We try different ways to keep people aware, including asking our local business partners to help us remind folks to follow safety protocols. I and others walk the campus frequently and offer masks to those without them or remind them to put them on," Johnston explained.
Thanksgiving break for NMSU will begin on Nov. 23 and the campus is set to go fully online following that week. Johnston stated the ready response team will continue after that.
"We won't stop our rapid response team any time soon, and our NMSU Ready plan will continue to be updated and adapted.  We expect the team to exist as long as we need to monitor the campus, the cases and to adjust our facilities and teaching to help with learning, research and service," Johnston said.
For any COVID-19 campus-related questions, visit the NMSU Ready Website where there are weekly reports archived from the NMSU Rapid Response team.
Leave a Comment
About the Writer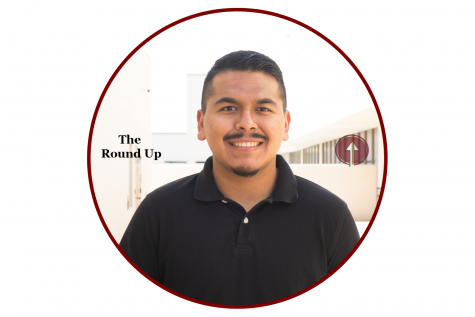 Luis Rios, Lifestyle Writer
Luis Rios is a senior entering his fourth year at The Round Up and his second year as Political Writer. As he works towards completing his major in Journalism...