2020 General Election recap: New Mexico results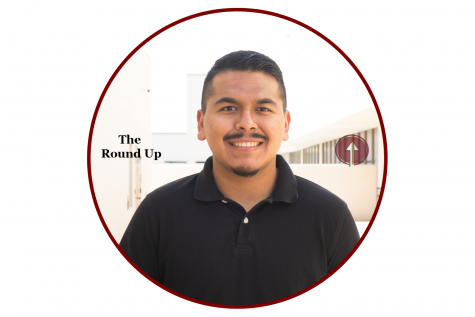 More stories from Luis Rios
After almost a week of ballots being counted across the country, the Associated Press has called various races from the 2020 General Election, which includes the races from across New Mexico and the race for the United States presidency.
The race for the U.S presidency
On Saturday Nov. 7, former Vice President Joseph R. Biden Jr. was projected by various news sources to be the winner of the U.S presidency, making President-elect Biden the 46th president of the United States.
As of Nov. 9, Biden holds the lead of 290 Electoral College votes over the 214 Electoral College votes for incumbent President Donald J. Trump.
This election saw an increase in mail-in ballots due to the ongoing COVID-19 pandemic which caused several states to take days to release projected winners.
Pennsylvania, which was the deciding state that pushed President-elect Biden Electoral College votes past 270 on Saturday, had more than 2.5 million mail-in ballots requested. About 1.6 million of the requested mail-in ballots were Democrat, 586,000 were Republican and 278,000 were independent or third-party, according to Politico.
On Saturday Nov. 7, President Trump refused to accept the election outcome in a statement that claimed his campaign will take election cases to court.
"Beginning Monday, our campaign will start prosecuting our case in court to ensure election laws are fully upheld and the rightful winner is seated. This is the only way to ensure the public has full confidence in our election," President Trump said.
Later that day, Biden delivered a 17-minute victory speech for the first time as president-elect in Wilmington, Del.
"I pledge to be a president who seeks not to divide but unify, who doesn't see red states and blue states, only sees the United States," Biden said during his speech. "I sought this office to restore the soul of America, to rebuild the backbone of this nation: the middle class and to make America respected around the world again."
Biden received the most votes ever recorded in American history in this election, receiving more than 74 million votes in his favor. He will also be the oldest person to be elected president as he turns 78 on Nov. 20.
Biden's running mate, U.S. Senator Kamala Harris who is now the vice president-elect, will be the first African American, the first South Asian American and the first female vice president in U.S. history. Vice President-elect Harris also delivered a victory speech in Del. with Biden, thanking voters for turning out in record numbers and promising the nation that she'll think about its families each day.
"And to the American people, no matter who you voted for, I will strive to be a vice president like Joe was to President Obama: loyal, honest, and prepared–waking up every day thinking of you and your family, because now is when the real work begins, the hard work, the necessary work, the good work, the essential work to save lives and beat this epidemic," Vice President-elect Harris said.
Inauguration day is on Jan. 20, 2021 and President Trump has yet to announce whether he will deliver a concession speech as previous presidents have traditionally done so in the past.
Election Results in New Mexico
As some states have yet to confirm the winners of senate races, the Republican Party is currently leading the U.S. Senate in a 48 to 46 difference. Democrats have the majority in the U.S. House of Representatives with a current lead of 215 to 196 seats.
The Associated Press called the presidential results for New Mexico on Nov. 3, citing that the state's five Electoral College votes were projected to go to Joe Biden.
Democrat Ben Ray Lujan, former Congressman of New Mexico's 3rd District, was elected as one of New Mexico's U.S. senators. Lujan's Republican opponent Mark Ronchetti, a former weatherman, congratulated the senator-elect on Twitter.
I just called to congratulate @BenRayLujan. I'm humbled by the outpouring of support I received from New Mexicans throughout the campaign. We have a wonderful state & all want what's best for New Mexico. Krysty, the girls & I will be praying for our state and leaders. Thank you.

— Mark Ronchetti (@MarkRonchettiNM) November 4, 2020
New Mexico also became the first state with a U.S. House delegation to consist all of women of color. Laguna Pueblo tribe member Deb Haaland, a Democrat, won reelection for the state's 1st Congressional District and used Twitter to thank her supporters for choosing "hope over fear."
Tonight the people of New Mexico have chosen hope over fear, love over hate, community over division, and I am so honored that New Mexican's have chosen me to serve in our nation's 117th Congress.#nmpol pic.twitter.com/PJ3IacPC7X

— Deb Haaland (@Deb4CongressNM) November 4, 2020
Democrat Teresa Leger Fernandez, a Latina woman, was elected to the state's 3rd Congressional District. Leger Fernandez also posted on Twitter to thank her supporters.
The people of New Mexico have chosen to protect what we love – our democracy, our planet, our families and communities, our health care and our future. With this victory, I promise you I will take the courageous action that this historic moment demands. Muchísimas gracias! pic.twitter.com/KtoxfLTYsc

— Teresa Leger Fernandez (@TeresaForNM) November 4, 2020
Republican Yvette Herrell, who is a member of the Cherokee Nation, won the seat for the state's 2nd Congressional District, beating incumbent Democrat Xochitl Torres Small. Herrell via Twitter said it is the honor of her life to be elected to this position and that she wants to rebuild the economy.
It's the honor of my life to be elected to serve #NM02. My commitment to each citizen of our district is that I will serve each of them with integrity as we work together to rebuild our economy and protect the values that make America great! #NMPOL pic.twitter.com/8LTYnJvncu

— Yvette Herrell (@Yvette4congress) November 4, 2020
Torres Small released a video on YouTube the day after the election to congratulate her opponent and thank to New Mexicans for what they have taught her.
I am so deeply grateful to have served this district, to have served my home, for the last two years. This district has taught me so much. https://t.co/OFpOunsWTf

— Xochitl Torres Small (@XochforCongress) November 4, 2020
On Nov 4., New Mexico House Speaker Brian Egolf, a Democrat, released a statement in favor of redistricting New Mexico after results from the 2020 Census are finalized.
1/3 My statement regarding redistricting in New Mexico:

"Every ten years, each state in our Union goes through the process of redistricting. Redistricting is a cornerstone of our democracy ensuring fair representation in government for all New Mexicans…" pic.twitter.com/eHKkWsebfP

— Brian Egolf (@BrianEgolf) November 6, 2020
In the 2020 General Election, 922,133 out of 1,351,811 New Mexico's registered voters turned out. All incumbent positions in the New Mexico State Legislature will remain in office until winners are sworn in on the third Tuesday in January after the election.
Leave a Comment
About the Writer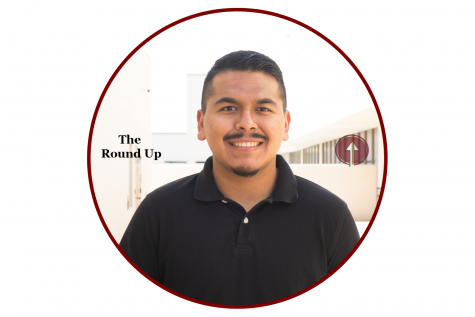 Luis Rios, Lifestyle Writer
Luis Rios is a senior entering his fourth year at The Round Up and his second year as Political Writer. As he works towards completing his major in Journalism...