NMSU Theatre's Spring 2021 Theatre Productions to be delivered virtually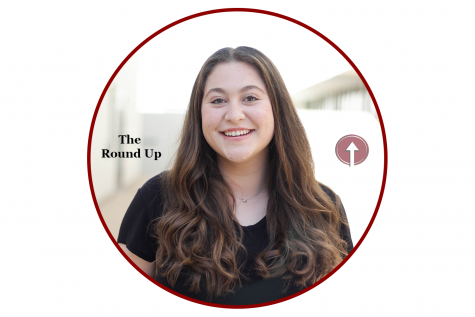 More stories from Hannah Zamora
In adaptation to the ongoing pandemic, the Theatre Department at New Mexico State University will be delivering their Spring 2021 Theatre Productions on YouTube starting next month. The production, made up of two plays, will feature artists from both NMSU and the Las Cruces area.
The first show, "Broadway Onstage," will be available to view from March 19-21 and will be directed by Lisa Hermanson and Christa Fredrickson for the second year. Directed by Michael Wise, "The Shakespeare Project" will be available from May 6 to May 9.
The "Broadway Onstage" production will feature songs about different places around the world from several different musicals, Hermanson said.
"We've got songs in there from Oklahoma, we have songs about New York City, we have songs about Ireland and Paris and [we're] just pulling pieces from different musicals that take us all around the globe, even though we're going to be watching it virtually," Hermanson said.
What makes this performance different from other productions, Hermanson said, is the involvement of the entire Las Cruces community.
"Typically, NMSU productions feature our theatre majors or students from any department who's always welcome to audition but [for] 'Broadway Onstage,' we specifically reach out to community members—so we have high schoolers, professional actors in the area, professional singers, to name just a few of the wonderful people involved," Hermanson said.
Hermanson also described "Broadway Onstage" as a "broad picture of who Las Cruces theatrical artists are" and explained that this production serves as the department's largest fundraiser of the year.
"We are just really hoping and excited for the community to still support this event even though it's online," Hermanson said. "Just like how they've supported us in the past, we have ticket sales available, there's sponsorships available, people want to sponsor their favorite performer who's back or a song or a musical to really just help us raise money, so we continue to give scholarships and opportunities to our students."
The Theatre Department's next show, "The Shakespeare Project," will be a series of scenes from famous Shakespeare plays, according to Wise.
"It'll be a series of two or three-person scenes from a variety of different plays by Shakespeare—'Much Ado About Nothing,' 'A Midsummer Night's Dream,' 'Twelfth Night,' 'As You Like It,' 'Merry Wives of Windsor'—and then trying to find some sonnets of his that kind of might work as a kind of buffering between each one. So, it's scenes and soliloquies and sonnets from Shakespeare," Wise said.
"The Shakespeare Project" will also be available to audiences via a purchased YouTube link, which is a format that is tough to get used to in the world of live theatre, Wise said.
"It'll be filmed, either in our building or they'll have to film themselves at home," Wise said. "I miss actually being able to see them instead of being a face [on Zoom]."
More information about ticket purchasing can be found online at theatre.nmsu.edu.  Tickets for "Broadway Onstage" will be $25 – $27 and tickets for "The Shakespeare Project" will be $10 – $12.
Leave a Comment
About the Writer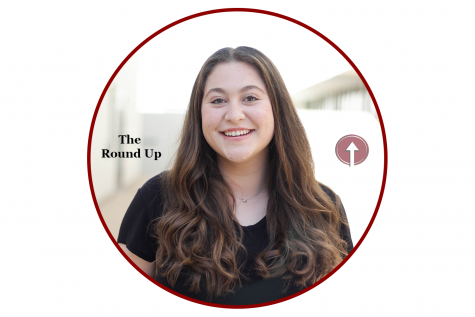 Hannah Zamora, Staff Writer
Hannah Zamora is a sophomore entering her second year at The Round Up as a Staff Writer. She is pursuing a major in Communication Disorders and plans...