"A" Mountain Roast coffee adds to NM State licensed products collection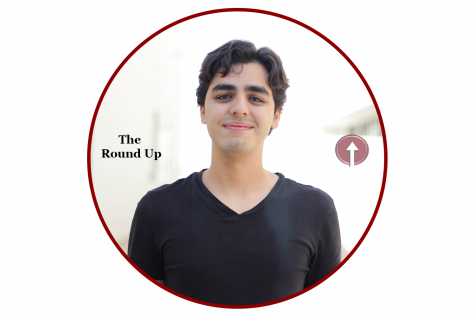 More stories from Raul Flores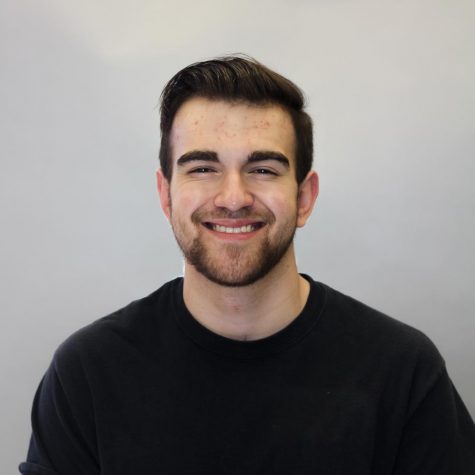 More stories from Jason McNabb
New Mexico State University's Athletics department continues its line of licensed product collaborations with the release of a coffee roast. Known as the "A" Mountain Roast, the licensed coffee was first available to purchase in late December.
Director of Athletics Mario Moccia said he had been interested in releasing a licensed Aggie coffee for some time. When Moccia found out that two NMSU alumni were co-founders of a San Francisco-based coffee company called Estas Manos Coffee Roasters, he reached out to alumni Leandra Gamboa and Nicholas Gonzalez to collaborate on a licensed coffee roast.  
"If you ever look at their website, you know it's not like a Starbucks, they have relationships with the farmers in South America," Moccia said.  
A graduate from NMSU's College of Business, Gonzalez said he was contacted by the university and learned that NMSU was interested in working with with alumni to release a signature roast. 
"NMSU approached us after having worked with other alumni to create their previous releases," Gonzalez said. "That was NMSU's goal, to work with alumni to collaborate on their licensed products." 
According to Gonzalez, the coffee grounds for "A" Mountain Roast come from La Union, Nariño in Colombia. Estas Manos works directly with the farmers to provide them fair and sustainable prices. When it comes the roast, Gonzalez compared it to a medium-dark roast that emphasizes dark chocolate and pecan tastes.  
Moccia told the NMSU News Center that Estas Manos will donate a percentage of the sales of "A" Mountain Roast to more than 400 student athletes.
"The opportunity to work with Estas Manos, and the creation of 'A' Mountain Roast, is something I have been looking forward to for some time and a natural extension of our collegiate-licensed products," Moccia said in the press release. 
"A" Mountain Roast is available to purchase online or at several vendors across the Las Cruces area such as the Toucan Market, The Bean and Casa de Autos. Moccia said the ability to purchase the coffee online makes it available to NMSU alumni across the country.
"Alumnus in all fifty states can order this coffee and have it delivered right to them, and that's a big bonus, the online component," Moccia said.  
Gonzalez said the company is happy to expand the availability of their products beyond the San Francisco area.
"After the collaboration was a huge success, it was clear that there was opportunity for us to begin establishing a roastery here in Las Cruces, so now we are a San Francisco, Bay Area and Las Cruces roaster," Gonzalez said.  
The "A" Mountain Roast is a recent addition to the line of NM State licensed beverages. Last semester, NM State Athletics released their Pistol Pete's Six Shooter whiskey in collaboration with Dry Point Distiller's as well the Pistol Pete's Crimson Legacy, a Cabernet Sauvignon wine, with Lescombes Family Vineyards.
In 2017, NM State Athletics collaborated with Bosque Brewing Co. to release the licensed beer known as Pistol Pete's 1888 Ale.
The name "A" Mountain refers to the nickname for the Tortugas Mountain which features a large white "A" made of rocks that can be seen from NMSU's Las Cruces campus.
Leave a Comment
About the Contributors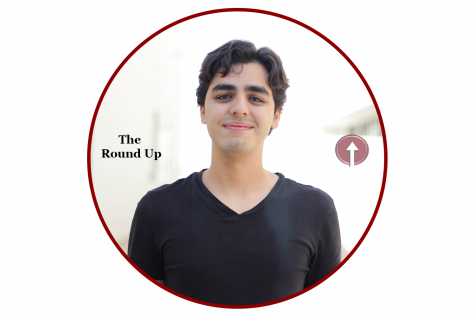 Raul Flores, Editor-in-Chief
Raul Flores is a senior at New Mexico State University. After working as a staff writer for The Round Up, this will be his first year serving as Editor-in-Chief...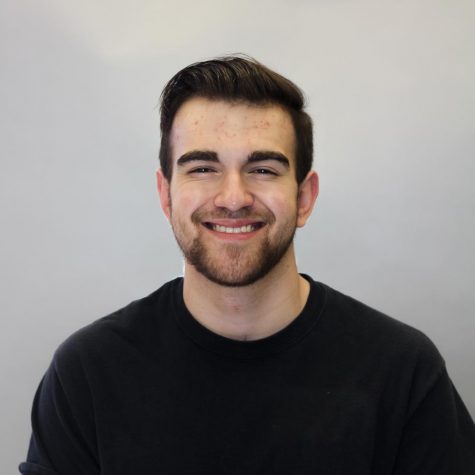 Jason McNabb, Photographer
Jason McNabb is a senior at NMSU who's majoring in Journalism and Mass Communications. His main expertise thus far is photography, however, writing is...