NMSU Chancellor declines ASNMSU call for Sanctuary campus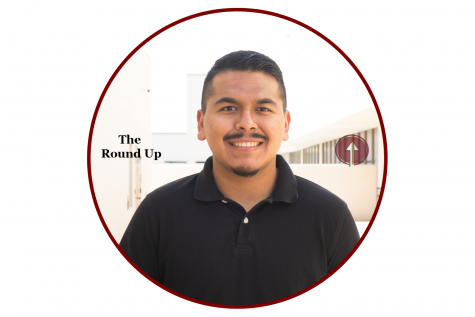 More stories from Luis Rios
New Mexico State University Chancellor Dan Arvizu implied in an email the university will not change to Sanctuary status after legislation from Associated Students of NMSU and Faculty Senate arose requesting its declaration.  
The memo was emailed to all students and faculty members across the university on Feb. 25. 
Arvizu acknowledged a similar request that grew interest in 2016. While he expressed no desire to change status, he said NMSU continues to be a prevalent institution nationally for its representation of the Hispanic community.  
"As was the case five years ago, our university is a proud Hispanic-Serving Institution, with approximately 70 percent of our students having a Hispanic heritage. We are a national example in our dedication to student success and social mobility, serving every one of our students equally, regardless of their heritage, their legal status, or any other factors," Arvizu said.  
In the email, Arvizu noted that NMSU values inclusivity for all people. In support of that statement, he provided regulations the university follows:  
NMSU does not require proof of citizenship as a condition of 

admission and

 does not discriminate in admissions or other services on the basis of immigration status.

 

NMSU respects the privacy of all its students and does not disclose student information, except upon consent of the student or as required by law. 

 

In accordance with state law, qualifying undocumented students are eligible for in-state tuition and other state-funded financial aid.

 
NMSU police and security personnel at our branch campuses do not and will not detain, question or arrest individuals solely because they lack documentation. That's not their role.

 
The email is in response to Resolution 4 from ASNMSU and Proposition 6-20/21 from Faculty Senate. Both pieces of legislation stated requests to self-declare NMSU as a Sanctuary Campus.  
"A lot of what the Chancellor put feels like it is what we would want to be a sanctuary campus but were prevented from saying that," Arts and Science Faculty Senator Nichole Hamilton said.   
Hamilton was involved in crafting the proposition along with other members of the Faculty Senate. She explained her reason for being involved was simply to provide a sense of security for those working and learning in NMSU.  
"I think it's just the need to reach out, help and serve. We should do what we can to make sure that students, faculty and staff all feel that they're safe in their environment," Hamilton said.  
Arts and Science Senator David De La Cruz was involved in Res. 4 with other student senators. He stated the resolution was done after conducting research within the NMSU community.  
"This resolution has been something that I've always wanted to do ever since I started in ASNMSU… It was just based on conversations with people from Chicano programs, the Spanish department and other students that had concerns about the university," De La Cruz said.  
In regard to the email from Arvizu, De Le Cruz said he felt disheartened with the stance Chancellor Arvizu took.  
"I fully believe that there is a way for the university to attempt to reach sanctuary status, and I hope the administration chooses to pursue this initiative or at least try to," De La Cruz said.  
Hamilton said the reason for NMSU not claiming Sanctuary status can possibly be due to federal funding. She also said if a proposition were to appear again, it would need a lot of research for to gain even more traction among NMSU administration.  
"It's going to take a lot of time investment homework of how a proposition can be retooled to where it's inclusive of those relationships we have with other institutions or how does this affect federal funding… I think as long as we keep coming back to asking about it and even if it doesn't pass, it still sends a message to our community that we care," Hamilton said.  
Students seeking information and services involving undocumented or documented immigrants and being associated with a Deferred Action for Childhood Arrivals program can visit the NMSU Chicano Programs website.  
Leave a Comment
About the Writer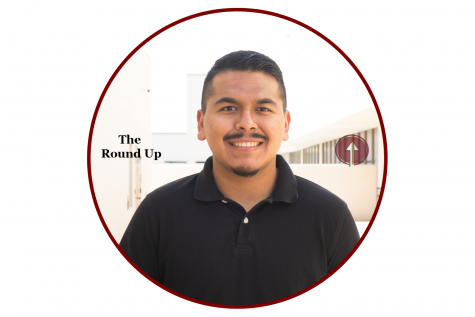 Luis Rios, Lifestyle Writer
Luis Rios is a senior entering his fourth year at The Round Up and his second year as Political Writer. As he works towards completing his major in Journalism...