NMSU Board of Regents discuss emergency funds, college merger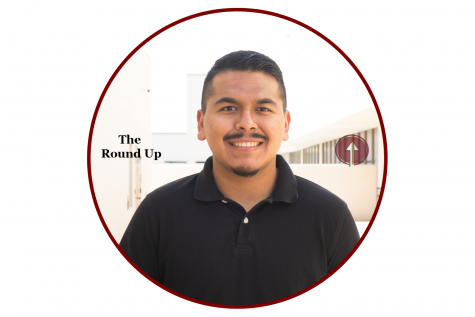 More stories from Luis Rios
The New Mexico State University Board of Regents discussed the new emergency funds, reopening the Las Cruces Main Campus, the passage of House Bill 2, merging colleges, and introduced new regents during their regular meeting on March 24.
NMSU President John Floros spoke on Higher Education Emergency Relief Fund II. An email was sent to all students on March 22 detailing how students can enter to receive funding if they qualify.
"The second package, we received but we haven't cleared guidances to how to the money yet. Another 7 million dollars will go directly to students. The other half… we will provide a report as we understand more what the federal government requires," Floros said.
Floros stated the other half of the funds will towards supplying NMSU during the pandemic, he spoke on the tenets that were placed around the university as an example.
He also said NMSU is expected to acquire a larger package of emergency funds, with again half the funds allocated for students.
Floros also spoke on plans to reopen the main campus by the Fall 2021 semester.
"We are going to try to come back nearly 100%. If we don't plan to come back and to be here for this conventional semester, we're not going to be ready," Floros said. "My direction to all our staff is prepared for everybody to be back by next fall."
Floros said they will be monitoring the state of the pandemic until August before moving forward. The fall semester begins on Aug. 18, 2021.
Additionally, NMSU Chancellor Dan Arvizu discussed NM Senate passing HB 2 on Mar. 17. The bill prioritizes New Mexico's economic relief by appropriating about $7 billion for Fiscal Year 2022.
"It turned out good for us in terms of the budget responsibilities and how the legislature ultimately supported higher education," Arvizu said.
HB 2 continues supporting the Opportunity Scholarship in $5 million recurring funding and $5 million to boost the Lottery Scholarship program.
The coming fiscal year begins on July 1, 2021.
Regent Arsenio Romero spoke on a new Student Success proposal that plans to combine the colleges of Education, Social Services and Sociology in order to save funds.
"For example, just having one dean could save approximately $300,000 to the university," Romero said.
There is no set date yet confirming when the colleges will merge.
An election of officers was held in the meeting, it was voted Regent Ammu Devhastali will now be acting as Chair of the Board during meetings, Regent Dina Chacón-Reitzel will be the Vice-Chair and Romero will be the Secretary of Treasure.
The board gave introductions to the new appointments to the Board. NMSU senior and former Chief Elections Officer at ASNMSU Neal Bitsie, who will be replacing Luke Sanchez as student regent.
President of Board of Director of the National Hispanic Cultural Center Christopher Saucedo will be replacing Debra Hicks. Chacón-Reitzel delivered a proclamation recognizing Hicks and her work as regent for six years.
"Her service to NMSU and the citizens of the state has been distinguished by her thoughtful consideration of all matters brought before the board and her loyalty and advocacy for the mission of the university," Chacón-Reitzel said.
Arvizu also gave an introduction to the new appointed Chair of the NMSU Employee Council,
Former NMSU Athletic Human Resources Coordinator Joseph Almaguer.
He also delivered a proclamation recognizing Letty Gallegos for her services in the role of representing employees' perspectives and assisting in the transition to online when the pandemic was coming to NMSU.
"She continually demonstrated a spirit of joy and laughter, ever engaging faculty and staff, celebrating their accomplishments virtually throughout the ongoing pandemic," Arvizu said.
Leave a Comment
About the Writer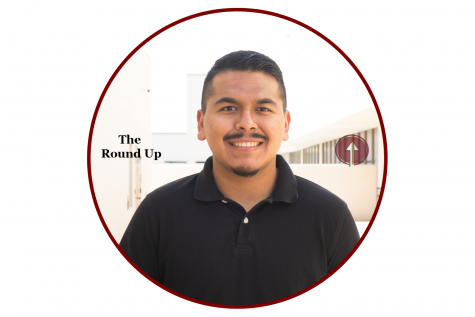 Luis Rios, Lifestyle Writer
Luis Rios is a senior entering his fourth year at The Round Up and his second year as Political Writer. As he works towards completing his major in Journalism...