ASNMSU meeting recap: appropriations, election updates discussed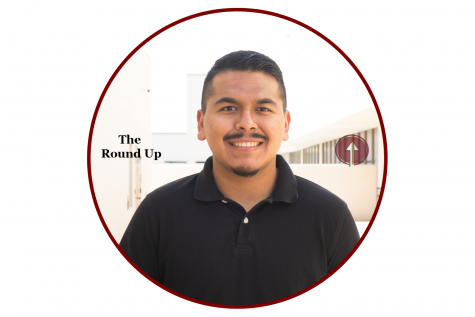 More stories from Luis Rios
Corrections: This story was updated on Thursday, April 15, 2021. The previous edition of this article misstated the background of B25 and incorrectly stated the passage status of B25. The name associated with the position at hand was also unnecessarily included and has since been removed.  
The 64th Associated Students of New Mexico State University Senate held their 14th meeting on April 8, setting to review an appropriation to provide a $48,000 salary fund to Student Life's data records coordinator and provided updates of when debates will be held for the Spring 2021 Elections.   
The meeting began with ASNMSU Senate swearing in NMSU students Eric Gauthier and Andrea Santana as new senators.   
Bill 25 set to be rediscussed by ASNMSU Senate after not passing Committee of the Whole.  
The meeting reached to a Committee of the Whole to pass Bill 25, a $48,000 appropriation to fund the salary of Student Life's data records coordinator.  
ASNMSU President Mathew Madrid spoke on B25. He said this appropriation is a request from the Student Fee Review Board.  
Madrid stated SFRB was having discussions to make necessary funding decisions in order to avoid raising student fees. He said one of those discussions led to the approval of a 1.5% compensation increase. Madrid said there was a "simple oversight" on the position's salary.  
"We only added enough money to pay for the difference between what we considered her original salary to bump up [data records coordinator's] up to the new adjustment. Meaning, SFRB only covered $8,000 of her salary," Madrid said.  
Madrid said the reason B25 needed a due pass during the meeting was to meet the difference in the position's salary for Fiscal Year 2022. Then, SFRB can "rectify" the change and ensure the salary is correctly budgeted.  
ASNMSU Graduate Senator Ehtesham Shareef said he was not in favor of approving B25. He stated the blame should be directed to Student Life, not the SFRB.  
"I believe it was Student Life's responsibility in the first place to have sent a proper proposal to SFRB. I don't see how it's SFRB's problem that they never received a proper proposal from Student Life with the adjustments with [the data records coordinator] salary," Shareef said. "I don't see how ASNMSU comes into the picture to pick up the slack." 
ASNMSU President Pro-Tempore Laura Laemmle, who authored B25, responded by clearing the confusion and stating this situation was caused by the SFRB.  
"This decision was voted on by those at SFRB such as myself, ASNMSU Vice President Tiffany Flores, and President Madrid. So, this was voted on by students," Laemmle said. 
Senator David De La Cruz showed some hesitance to the appropriation due to concerns of fiscal stability for ASNMSU.  
"It is easy for us to be like, 'oh we have the money right now.' However, we won't know our position in a couple of years," De La Cruz said.  
Laemmle said she understands the reservations senators are taking to approve this bill, but stated ASNMSU would need to pay this amount anyway if everything with the SFRB decision proceeded as planned by reducing student fees.  
"If things had gone smoothly and according to plan, this $48,000 would have been included in that number that represented fewer fees that were going into our account in the first place for the fiscal year 22," Laemmle said.  
B25 did not pass the Committee of the Whole but was instead referred to the Rules Committee where it will be reviewed and remain a priority in the next ASNMSU Senate meeting.  
ASNMSU Election Office confirms when debates for the Spring 2021 Election will take place 
The ASNMSU Elections Office provided updates towards the Spring 2021 Elections. ASNMSU Chief of Staff Sonya Shanbhag said all candidates running for ASNMSU Senate, vice president and president have been notified of candidacy.   
Shanbhag said they are working towards having ballots work with Crimson Connection.   
Leave a Comment
About the Writer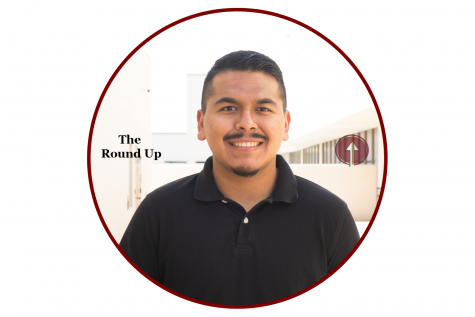 Luis Rios, Lifestyle Writer
Luis Rios is a senior entering his fourth year at The Round Up and his second year as Political Writer. As he works towards completing his major in Journalism...