Incumbent Madrid, De La Cruz address campus concerns in Monday's ASNMSU debates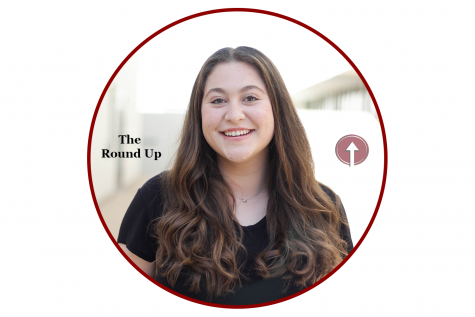 More stories from Hannah Zamora
In preparation for election voting to take place April 19-23, the Associated Students of New Mexico State University held the Vice President and Presidential Debates via Zoom, April 12.  
Candidates for ASNMSU Vice President, Cameron Powers and Ethan Ortiz-Ulibarri were first to debate at 5 p.m., directly followed by candidates for ASNMSU President, Mathew Madrid and David De La Cruz at 6:30 p.m. 
Candidates were asked seven questions by Chief Elections Officer and moderator Megan Balkin, with some time at the end reserved for questions from the audience. Vice Presidential candidates were each given three minutes to respond and a 45-second rebuttal, while Presidential candidates were each given three minutes to respond and a one-minute rebuttal.  
Vice Presidential Debate 
Ethan Ortiz-Ulibarri is a sophomore majoring in Agricultural Business and Agricultural Economics and is currently serving as a senator for the College of ACES. Cameron Powers is a sophomore double-majoring in History and Government and served a term as senator in the College of Arts and Sciences from the fall of 2019 to November of 2020. 
The debate began with the question: "What kind of changes or initiatives would you like to see under your administration?"
Powers explained that he felt there was a lack of communication between senators and students he plans to address as well as the topic of fractional grading, which Ortiz-Ulibarri agreed with. 
Ortiz-Ulibarri described an initiative he would like to set forth for senators to reach out to three to five organizations within their college to provide information about the current surplus funding ASNMSU has.  
Powers and Ortiz-Ulibarri disagreed on the question of, "How student fees should be spent this coming year if there is a possibility that appropriations cannot be made for things like traveling." 
"I think this is the opportune time to begin reinvesting in our clubs and reinvesting in our students, reinvesting in items that students can get for free, things like blue light glasses. I remember the blue light glasses that ASNMSU did [gave away] a couple of weeks ago, were super popular and they ran out super quick," Powers said.  
Ortiz-Ulibarri disagreed stating that, he thinks "we should be investing into different opportunities and different clubs and organizations so that students can feel like they can get everything they want out of their college experience." 
"Something that I think is very, very important for students, especially right now, is investing in the Aggie Health and Wellness Center specifically for their mental health division," Ortiz-Ulibarri said.  
Presidential Debate 
David De La Cruz is a fourth-year Computer Science, Spanish, and Chicano Studies major currently serving his second year as a senator for the College of Arts and Sciences. Mathew Madrid is a senior double majoring in Marketing and Advertising and is currently spending his fourth year in ASNMSU as President. 
The Presidential Debate began with the question: "If you were to win, what kind of changes or initiatives would you like to see under your administration?" 
De La Cruz has two initiatives he plans to address if elected- the first being sexual assault and harassment prevention, the second being creating scholarships specifically for students who are unable to qualify for current scholarships, including international and DACA students.  
Madrid agreed with De La Cruz about sexual assault awareness and explained that he has lobbied in favor of legislation promoting sexual assault awareness. However, Madrid said he wanted to invest in students as a whole.  
"In terms of the scholarships, while I see the merit and the value of investing in our students. I think that in terms of what ASNMSU does, it would be my belief that we invest in things that don't necessarily benefit a single student demographic but investing in things as a whole," Madrid said.  
A member from the audience asked, "How would you handle being asked to be in favor of an issue or position that you personally disagreed with, but find widespread support for among your constituents?"
Both Madrid and De La Cruz were in agreement that students' wants should be placed in front of their own personal beliefs. 
"I definitely share the sentiments that current President Madrid has, I believe that it's our responsibility not only as President but also as student leaders and representatives of the student body to always put what the student wants before our own wants," De La Cruz said.  
Election campaigning will continue throughout the week of April 12, with voting starting on April 19 at 8 a.m. and closing on April 23 at 5 p.m. 
Leave a Comment
About the Contributors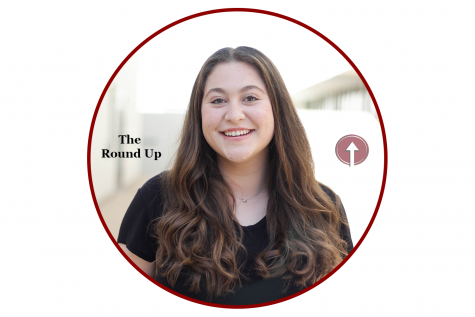 Hannah Zamora, Staff Writer
Hannah Zamora is a sophomore entering her second year at The Round Up as a Staff Writer. She is pursuing a major in Communication Disorders and plans...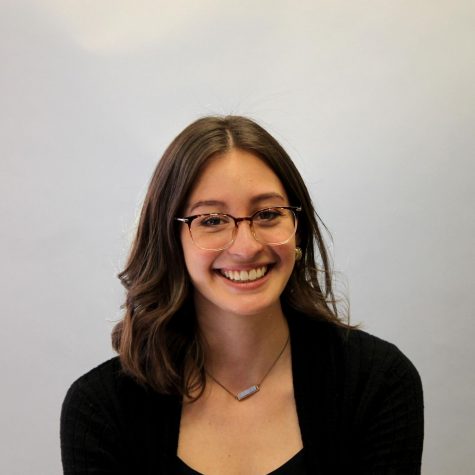 Alanna Herrera, Editor in Chief
Alanna Herrera is entering her fourth year at The Round Up, taking on her second year as Editor-in-Chief. She is a senior with a passion for storytelling...