NMSU discusses campus regulations after passing of House Bill 2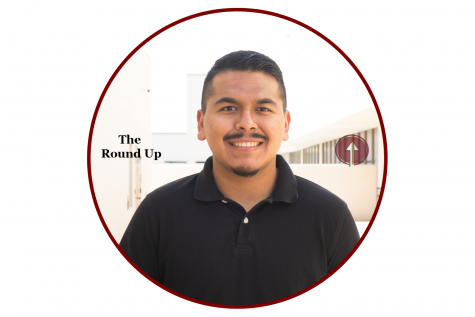 More stories from Luis Rios
As New Mexico Democratic Gov. Michelle Lujan Grisham signed House Bill 2 on April 12, legalizing recreational marijuana in the state, questions arose on what its passage could mean for New Mexico State University.   
Lujan Grisham said a main objective of HB2 is to create a new "bona fide industry" to increase New Mexico's economic future.  
"As we look to rebound from the economic downturn caused by the pandemic, entrepreneurs will benefit from this great opportunity to create lucrative new enterprises, the state and local governments will benefit from the added revenue and, importantly, workers will benefit from the chance to land new types of jobs and build careers," Lujan Grisham said.  
As for how NMSU will handle the new regulation, Associate Vice President of Marketing and Communications Justin Bannister said the university is still examining and identifying ways of how the university can adjust. 
He said the university is currently gathering information from other universities in states where marijuana is already legal in order to better understand what they're dealing with. Bannister said the chances of having any significant changes in NMSU from HB2 might not happen.  
"At this point in time, marijuana is not permitted on the NMSU campus at all. What we're trying to do now is identify whether or not that needs to be changed. It's a very high likelihood that stance would not change as a result of this new law being passed," Bannister said.  
NMSU College Democrats President Dante Archibeque said he sees the passage of HB2 as a positive outcome.  
When discussing how NMSU is looking towards handling the university with HB2, Archibeque said he hopes the university can conduct its research thoroughly.  
"I do urge them to not only be open minded but look at what's already done in the other 16 states that have legalized it and what's working for other campuses around the country, and we could easily implement a plan that is successful on other campus like ours here," Archibeque said.  
NMSU College Republicans Race Cannedy said he saw the passage of the bill as a waste of time. He said the state should be focusing on other matters that have been affected by the COVID-19 pandemic.  
"Most of our students are still in weird circumstances in school. A lot of public schools just want to go back to in-person instruction," Cannedy said. "The oil and gas industry are in a real tough spot. Small businesses are in trouble with a lot of the COVID lock down and regulations. It just seems like they should be spending more focused on that kind of stuff."  
Cannedy said he was against the idea of NMSU allowing marijuana on campus or treating it with similar regulations like the university has with tobacco.  
"Just because it's natural doesn't mean it should be encouraged on campus or provided to be available on campus. I think it would be a bad move for NMSU to set up some sort of smoking area or have areas where people could smoke it on campus," Cannedy said.  
Bannister said there is no set date on when or how NMSU plans to respond to HB2, but they are still working with multiple departments in the university to reach that point.  
"When it comes to how we communicate with our students, we're working with the Dean of Students Office, Campus Housing and the University's General Council Office to just make sure that we all fully understand what the new law means for NMSU," Bannister said.  
Leave a Comment
About the Contributor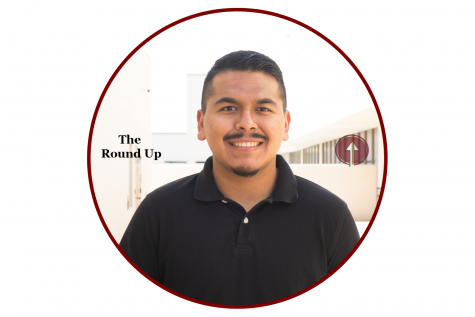 Luis Rios, Lifestyle Writer
Luis Rios is a senior entering his fourth year at The Round Up and his second year as Political Writer. As he works towards completing his major in Journalism...