ASNMSU resolution calls out unresolved sexual assault cases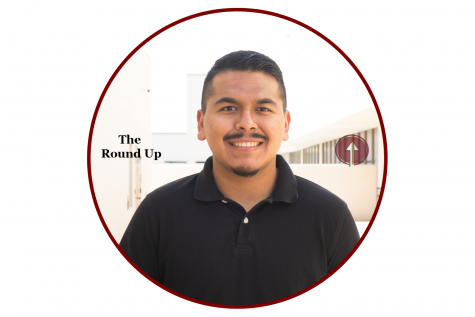 More stories from Luis Rios
The 64th Associated Students of New Mexico State University Senate passed Resolution 19 on April 29, which is a call to action for the NMSU Dean of Students to sanction unresolved sexual assault cases and for sexual assault and harassment to be a higher priority on campus.  
Title IX of the Education Amendments of 1972 protects people from sex discrimination in education programs that receive federal funding, according to the U.S Department of Education. 
Res. 19 states, under Title IX, NMSU has the responsibility to take the effective steps to end sexual misconduct and prevent it in the future. It also claims there are five cases that were sent to the office of the Dean of Students that have no sanctions to date.  
"As senators we are the voice of the student body. By me writing this, I'm not just speaking for myself, it's me being able to speak up for other people that haven't been able to. I think the issue of sexual assault or sexual harassment anywhere needs to be highlighted," Authoring ASNMSU Senator Salma Lopez said.  
Laura Castille, executive director of the NMSU Office of Institutional Equity, explained the process of how sexual assault cases are handled on campus. She said OIE is in charge of receiving and investigating reports that allege sexual assault.  
She stated before the new Title IX regulations were placed on Aug. 14, once OIE conducted the investigation, that the Dean of Students would decide sanctions for student cases and NMSU Human Resources Services Employee and Labor Relations would handle sanctions for employee cases.  
"Now as of August 14, we conduct an investigation and we have a hearing officer to hold a hearing of the matter," Castille said.  
Castille acknowledged there are still some outstanding cases sent to the Dean of Students that have not been sanctioned.  
"When I read the resolution, I thought to myself, I would have concerns too if I saw the number of cases that were unresolved," NMSU Dean of Students Ann Goodman said.  
Goodman provided her perspective on the cases that are still outstanding.  
"We are not ignoring these cases. It's very frustrating for me as an advocate for both parties, because I think the complainant and the respondent should get some resolution in the most quick and efficient way possible," Goodman said.  
She said the reason these cases have not been sanctioned is due to enrollment.  
"Some of these investigations could last anywhere from 11 to 15 months from the beginning of the complaint to the resolutions. During that time period, the student would leave school. So, we'd have a number of cases that are outstanding because they're not currently enrolled and we can't do a sanctioning hearing with somebody who's not currently enrolled," Goodman said.  
In this process, if the student that left NMSU decides to enroll again, they are not allowed to reregister until the case is dealt with, according to Goodman.  
"We've sent emails to those students and that's about it. They've been put on notice that they have an outstanding case, and they won't be allowed to return to school," Goodman said. 
Goodman said those complainants have the choice to involve law enforcement, even on campus grounds.  
She said the topic of sexual harassment needs to be discussed at NMSU.  
"It is something that wanes throughout the year, in terms of when we talk about it, it becomes an issue when there's an issue in front of us and then it kind of drops off. I think we need to, as a university and as institutions of higher education, we need to keep up the conversations on a regular basis," Goodman said.  
As of this date, those five cases have yet to be sanctioned.  
Leave a Comment
About the Writer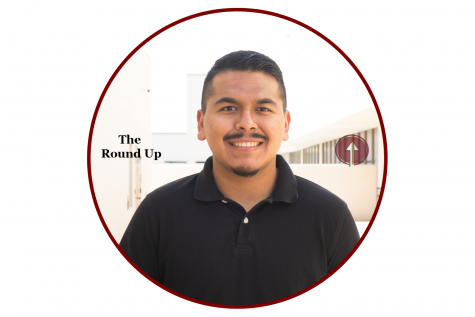 Luis Rios, Lifestyle Writer
Luis Rios is a senior entering his fourth year at The Round Up and his second year as Political Writer. As he works towards completing his major in Journalism...