New Mexico hosts Student Vaccination Week; NMSU to offer vaccines throughout summer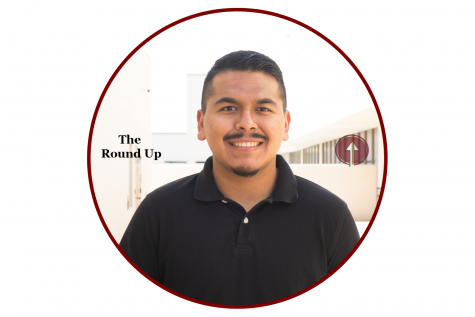 More stories from Luis Rios
The State of New Mexico held Student COVID-19 Vaccination Week during the first week of May to prioritize in providing vaccine shots to students at ages 16 and older.  
The announcement was made on April 29 by the NM Department of Health and Public Education Department.  
"Vaccinating against this virus protects students' health and the health of the school community," NMPED Secretary Ryan Stewart said. "Additionally, once students are fully vaccinated, they won't have to quarantine if they're identified as close contacts of someone with COVID-19. That could help reduce school closures in the future."  
David Morgan, NMDOH media and social media manager, said the past week was a month in the making.  
"We wanted students, minors and also their parents to recognize the importance of being able to get vaccinated against COVID-19. We thought it would be a great opportunity as we are nearing the end of the school year," Morgan said.   
The Pfizer vaccines available for students at the age of 16 and 17, according to Morgan. He said registration at those ages requires parent approval.  
"Then, after that, there's Moderna, and in some cases Johnson and Johnson may be offered as well," Morgan said.  
Morgan said he recommends people visit the Centers for Disease Control and Prevention website to review the pros and cons of three authorized vaccines.  
Executive Director of Health & Wellness at New Mexico State University Lori McKee said she is thrilled to see students prioritized for vaccinations. 
"I think it's fantastic. The students were in the last group to be able to be vaccinated for COVID. Now's the time to do that before everyone leaves for school," McKee said.  
McKee discussed how students getting vaccinated helps prepare for a safer fall semester.
"We are delivering the J&J one dose vaccine right now which is approved for individuals that 18 years and older," McKee said. "It gives students that are matriculating in as freshmen, all summer to get their vaccinations done before they get here but we will also be fully prepared as an institution come August." 
Amanda Bradford, director of Communications and Media Relations at NMSU, said the campus is still set to hold vaccination clinics at the Corbett Center's Student Lounge on Tuesday May 11 from 1 to 4 p.m. and on Thursday May 13 from 9 a.m. to 12 p.m. Bradford said NMSU students, faculty and staff need to register at the NMDOH Vaccine Registration site prior to receiving their vaccine.
McKee said NMSU will continue providing vaccines throughout the summer.  
"We will have them all the time through the Aggie Health and Wellness Center. Anyone will be able to call and make an appointment for a vaccine," McKee said.  
Morgan spoke on what is next for the Department of Health. He said the awaiting confirmation from the U.S. Food and Drug Administration and the CDC to allow minors at the age of 12 to 15 to be vaccinated is "imminent." 
"The FDA and the CDC are expected within days are going to clear the Pfizer vaccine for ages 12 to 15," Morgan said. "That in itself is going to be kind of a game changer for us at the department. Of course, we want to be able to vaccinate everyone but at those ages, it's going to be very much a parent-based decision."  
After Student COVID-19 Vaccination Week, Morgan said New Mexicans at the ages of 16 and 17 are still able to register for their vaccine.  
Of the New Mexicans who are eligible to be vaccinated, approximately 46% of that population has been fully vaccinated as of May 7, with 43% of eligible Doña Ana County residents fully vaccinated.  
Leave a Comment
About the Writer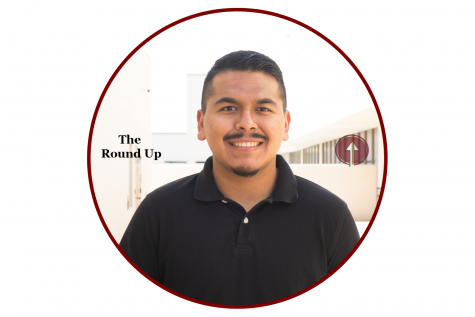 Luis Rios, Lifestyle Writer
Luis Rios is a senior entering his fourth year at The Round Up and his second year as Political Writer. As he works towards completing his major in Journalism...