ASNMSU appoints new senators during first meeting of the semester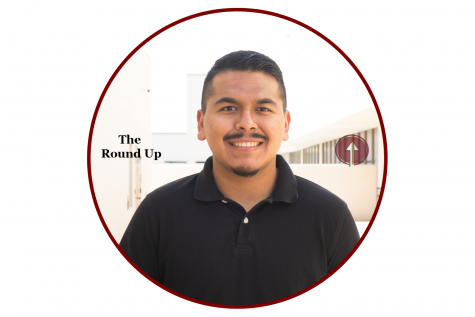 More stories from Luis Rios
The 65th Senate of the Associated Students of New Mexico State University appointed new senators, approved in providing funds to the NMSU Cheer team and decided the new positions in their Special Committees branch on August 26 in their first general meeting in person at the Corbett Center's Senate Chambers. 
The meeting began with senate having newly appointed Senators Caleb Doss, Sarah Roderick and Sophia Annette Pettes sworn in.  
Substitute Bill 1, which provides money to NMSU Cheer, was given a due pass through Senate. Initially, the bill was going to provide the team roughly $23,000 to fund for their activities. Due to legislation in the ASNMSU Lawbook where senate can only approve to allocate about $17,000 per fiscal year.  
Engineering Senator Andrew Pantoja, who introduced the bill, said he reached out to NMSU Cheer after the bill's passage and said they are still "excited" for the funding.  
"I'm just glad I stepped in to help them," Pantoja said.  
NMSU Cheer is comprised of 44 students, 16 males and 28 females.  
The Senate also decided on this year's Special Committees positions: 
Athletic Council/Athletic Fee Advisory Committee, Katie Meyer

 
Student Advocacy Board, Andrew Pantoja

 

Sodexo Student Culinary Council, Garret Moseley

 

Continuing Diversity Board, David De La Cruz

 

 

Student Tech Advisory Committee, Kaleb Herndon

 

 

Student Health Insurance, Naga Narendra Reddy Potlapalli

 
Alcohol Review Board, Haleigh Haven

 

Library Student Advisory Committee, Deblina Misra

 

Library Faculty Senate Advisory Committee, Sophia Annette Pettes

 

Student Fee Review Board, David De La Cruz 

 

Faculty Senate Representative, Manuel Armendariz

 
Student Media Advisory Committee, Anayancy Campos

 
 This is the first meeting in the last two years where Senate meets in person, where they were only held through Zoom in order to follow COVID-19 pandemic restrictions and social distancing protocols.  
 "Not only will the meeting help the senators be better at their position," ASNMSU President Pro-Tempore David De La Cruz said. "[The meetings] will also effect the students directly because they are able to get to view more of the discussion into what they are seeing in front of them while we can further deliver on the bills and reimbursement that we are providing various organizations."  
 ASNMSU President Matthew Madrid said he felt refreshed to see legislation being conducted in one room.  
 "Just being in person fosters a lot more discussion than we ever had in the Zoom," Madrid said. "Having meetings like this, hopefully, for the rest of the semester and into the spring is really going to help in bringing out more voices and concerns." 
Leave a Comment
About the Writer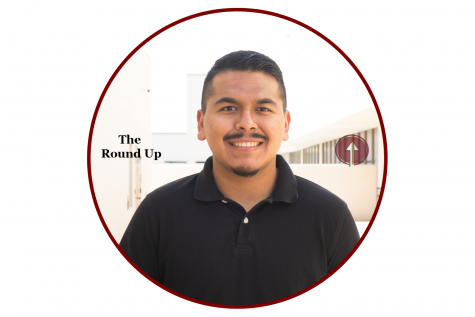 Luis Rios, Lifestyle Writer
Luis Rios is a senior entering his fourth year at The Round Up and his second year as Political Writer. As he works towards completing his major in Journalism...