Dr. Chung resigns as Department Head of Journalism and Media Studies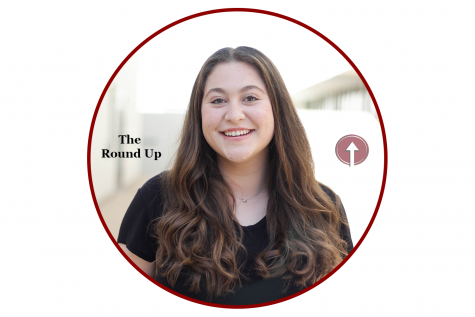 More stories from Hannah Zamora
On Sept. 1, after 10 years of service, New Mexico State University Professor Dr. Hwiman Chung announced his resignation as the Department Head of Journalism and Media Studies. Chung will remain teaching classes at NMSU, with his former role being taken on by current Department Head of the Creative Media Institute for Film and Digital Arts Amy Lanasa. 
Chung explained that he never envisioned himself working in the world of academia. He initially came to the United States in 1996 and worked for Samsung and LG. He earned his master's degree from Michigan State University and went back to work for LG shortly after. Following the 1997 economic collapse in Korea, Chung went back to school and earned his doctoral degree at the University of North Carolina at Chapel Hill. 
In 2002, Chung came to NMSU, and has been teaching students for almost 20 years now. He explained that he did not find teaching enjoyable until around 2007 because of his English and received horrible comments and evaluations from students. 
"Most of the comments I remember is several students told me that, you know, they don't even understand what I'm saying in the class and there was one really horrible comment – I still remember," Chung shared. 
Chung explained that comments like these motivated him at the time and he decided to write scripts for his lectures, which took him around three years to completely memorize.  
"So, what I did was, I started writing scripts, for every class. Fifty-minute script, three days per week and three different classes. Guess how many hours it takes, really? I came to my office around 7 a.m., I went home around 10 p.m.," Chung shared. 
Chung explained that he had three goals when he stepped into the role of department head back in 2011. The first being the introduction of different types of curriculum and degrees to students; the second being creating a master's degree; the third being changing the department's name from the Department of Journalism and Mass Communications to the Department of Journalism and Media Studies.  
Chung accomplished all three goals, as a joint online master's degree with Agricultural Extension and Communications will be offered next fall to students who wish to earn a master's in Strategic Communications. 
"I dare to say that I work 120 or 150%, to be honest. So, I don't have any regret because I did my best. And all those students for the last 20 years, they all became my daughters and sons," Chung said. 
Chung announced his decision to step down from the role of Department Head on Sept. 1 via his personal Facebook and was met overwhelmingly with positive reactions from both students and colleagues. 
Chung explained that he first began considering stepping down from the Department Head role two years ago but decided to stay a few more years due to university budget cuts.  
"I still believe I should have resigned at the time, because I personally feel like I'm not very creative anymore. I feel like my way of thinking is not creative anymore and I kind of feel like I'm burned out," Chung said.  
As for his future, Chung said he has another 10 years before retirement, which he plans to spend at NMSU.  
"I always believe that, you know, life never goes the way you plan so just do your best at the moment and I'm just enjoying the more time that I have right now," Chung said.  
On Sept. 9 via email, Journalism and Media Studies students were informed of his resignation, and the immediate instatement of current Creative Media Institute Department Head Amy Lanasa as the interim dean on Sept. 1.  
Lanasa expressed admiration towards Chung in her Sept. 9 email sent to students. 
"First of all, I'd like to thank Dr. Chung for 10 years of service as Department Head of Journalism and Media Studies.  Being a Department Head is not an easy job, and to do it for 10 years requires a great deal of perseverance and fortitude. When you get the chance, please send him a message, or go by his office to express your appreciation for his leadership," Lanasa wrote.   
Lanasa explained that she plans to be filling the role of interim Department Head until the end of December. In the meantime, the department is working alongside faculty to decide on the next steps. Journalism and Media Studies faculty requested that Lanasa be placed in the role of interim department head for these upcoming months, Lanasa shared. 
"I think a lot of that is geography because CMI (Creative Media Institute) is in the same building as Journalism and Media Studies and I also know them [faculty], you know, as a result of having shared the same building with them for the last 15 years that CMI has been in existence," Lanasa said.  
Lanasa shared that she is looking forward to potential collaborations between the departments and is hoping to open new doors for students.  
"It is a privilege to get to help people find their voices and learn how to become better storytellers, because your stories, and the stories of this region can change the world, and they're the stories we've been missing," Lanasa said. 
Leave a Comment
About the Writer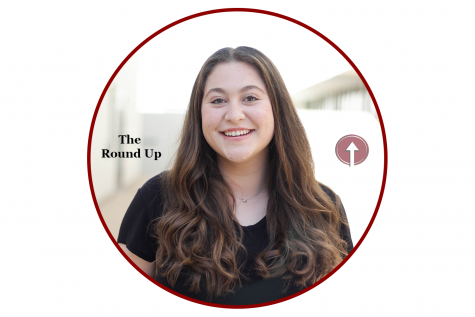 Hannah Zamora, Staff Writer
Hannah Zamora is a sophomore entering her second year at The Round Up as a Staff Writer. She is pursuing a major in Communication Disorders and plans...