NMSU and El Paso Electric celebrate Aggie Power partnership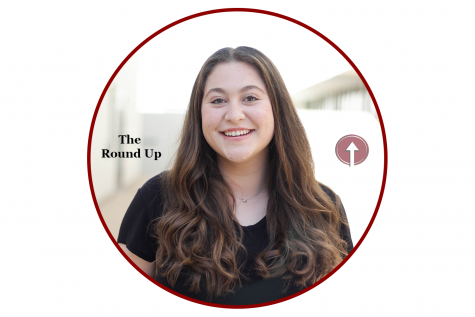 More stories from Hannah Zamora
On Sept. 23, a ribbon cutting ceremony was held for New Mexico State University community members to attend in celebration of the soon to be completed "Aggie Power" collaboration between NMSU and El Paso Electric. Following the ceremony, a distinguished lecture entitled "Transforming the New Energy Economy" was given by NMSU Chancellor Dan Arvizu and EPE President and CEO Kelly Tomblin.   
The Aggie Power site, located on NMSU's Arrowhead Park, can be found on Cholla Road in between Interstate 10 and Interstate 25. Once completed, the three-megawatt solar panel array and one-megawatt battery storage facility will provide almost half of the power for the NMSU Main Campus. 
So happy to celebrate the ribbon cutting for our Aggie Power solar array this afternoon with our friends at El Paso Electric. pic.twitter.com/fnz4WTFhLB

— Dan Arvizu (@dan_arvizu) September 23, 2021
NMSU Chancellor Dan Arvizu shared with attendees that the partnership with EPE is "valuable from the perspective of our [NMSU] mission objectives, which is about education, about research and about outreach." 
"From a university perspective, it's also a teaching tool. It's a teaching tool for our students. We need professionals, we need people that understand the complexities of a dynamic energy system," Arvizu said.  
EPE President and CEO Kelly Tomblin shared that she is excited about the educational and research component of the partnership between EPE and NMSU.    
"That's something that we're going to work real hard together to make real for our community and for the people that are at both our companies. We're excited about that," Tomblin said.  
NMSU College of Engineering Dean Lakshmi Reddi shared that faculty is looking forward to performing cutting edge research and students are looking forward to the experiential learning opportunities offered by Aggie Power.  
"I think this is an excellent example of putting together everything we do on a land grant university campus: teaching, research and outreach of service and economic development," Reddi said.  
NMSU Electrical Engineering student Nikolas Moran learned about the ceremony from one of his classes and is looking to pursue a career in renewable energy in the future. 
"I just think it's an awesome field that we're able to go into and there's so much potential that hasn't been touched, and it's awesome what the future holds," Nikolas Moran said. 
El Paso High School Student Nate Moran attended the event alongside his brother Nikolas Moran. 
"I think it's cool to see that my brother is so into helping the environment by looking for new renewable resources and I think it's cool to see everybody that's into it," Nate Moran said.  
NMSU Electrical Engineering student Thomas Eckles attended the ceremony and is also looking to pursue a career in power and renewable energy in the future. 
"I just want to say I think it's a really cool thing that, you know, El Paso Electric and NMSU are coming together to put on this project, or build this project and work together with it," Eckles said.  
The ribbon has been cut for the Aggie Power solar array, in collaboration with El Paso Electric. @nmsu @ElPasoElectric pic.twitter.com/l9eIKTNZkP

— Justin Bannister (@justinnmsu) September 23, 2021
Following the Ribbon cutting ceremony, Arvizu and Tomblin held a distinguished lecture at the site of the ceremony that was livestreamed via Zoom. The discussion, led by Executive Director of Arrowhead Park Wayne Savage was the first of a new lecture series entitled "Transforming a New Energy Economy".  
Savage shared with attendants and viewers that EPE and NMSU are in the stages of forming a partnership to perform research at the Aggie Power site.  
"We have a really important document that gives us a structure to join together and research around solar generation and the use of battery systems on a grid. So, it's going to be a partnership on the research side as well," Savage explained. 
Leave a Comment
About the Contributor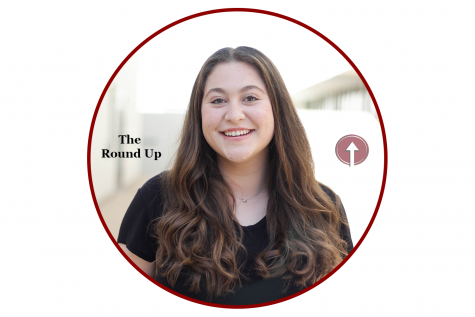 Hannah Zamora, Staff Writer
Hannah Zamora is a sophomore entering her second year at The Round Up as a Staff Writer. She is pursuing a major in Communication Disorders and plans...