NMSU begins partnership with National Retail Federation Foundation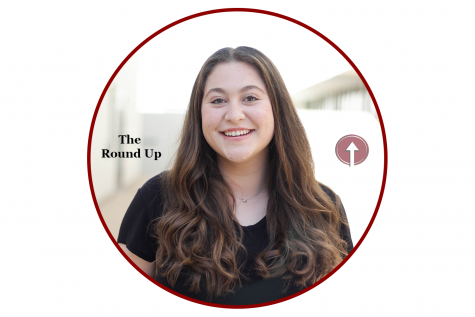 More stories from Hannah Zamora
New Mexico State University has partnered with the National Retail Federation Foundation to offer students educational and professional opportunities within the retail industry. This marks the first year of university membership with the NRF Foundation for NMSU.  
The NRF Foundation is partnered with accredited universities across the United States with the goal of providing students with networking and learning opportunities, scholarships and connections to industry recruiters. Through the Aggie Fashion club, NMSU students can join and gain access to events and opportunities offered by the NRF Foundation. 
Fashion, Merchandising and Design Professor and NRF University Member Kelley Coffeen shared that the NRF serves as the "voice of retail and it's an association that we need to be affiliated with as a university." 
"She [Fashion Merchandising and Design Professor Insook Ahn] and I really felt that we've got to make sure our students are connected to industry. So, this is an amazing way to be connected to the industry whether you're in design and interested in design, the merchandising, the visual merchandising, the retail. This is where it all culminates so that we can serve the consumer," Coffeen said. 
Lara Alvarez, a NMSU senior majoring in Fashion Merchandising and Design, will serve as the first NRF Ambassador for NMSU. Alvarez shared that her biggest goal as NRF Ambassador is to grow the Aggie Fashion club and spread awareness of the NRF Foundation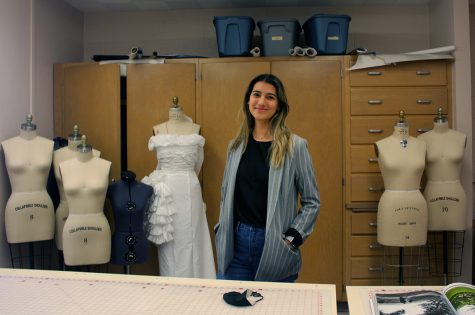 "My goal is to just inform everyone around campus that we're part of it [NRF Foundation] and just to take advantage of the benefits. The membership has already been paid by the Aggie Fashion Club, which means that the program is free for all students in NMSU," Alvarez said.  
Coffeen shared that she selected Alvarez alongside Ahn to serve as the first NRF Ambassador because of her leadership skills, resourcefulness and ambition. 
"Dr. Ahn and I felt that Lara exemplified the characteristics for the NRF student ambassador for this year. She serves as a liaison between the foundation and NMSU," Coffeen shared.  
Alvarez shared that she was surprised when she found out she had been appointed as NRF ambassador and is excited by the opportunity.  
"I was surprised, and I was like, 'oh my gosh, this is a lot of pressure' because I'm the first ambassador," Alvarez explained. "I'm trying to post it on social media and to be a good ambassador." 
Alvarez emphasized the importance of anyone interested in retail to join the Aggie Fashion club because of the opportunities offered by the NRF Foundation to students.  
"We're living in a pandemic and it's really hard for everyone to have internship opportunities or even just like a job or anything like that, so I think it's a great opportunity for students to join and open their doors to this membership," Alvarez said.  
Coffeen explained that any NMSU students interested in merchandising and retailing should get involved regardless of their chosen major.  
"It's not confined to fashion, design, that type of work. It's anyone that wants to work in that space," Coffeen explained. 
NMSU students are invited to join the Aggie Fashion Club at their Meet and Greet outside of  Gerald Thomas Hall on Wednesday Oct. 6 at 6 p.m. to learn more. 
Leave a Comment
About the Contributors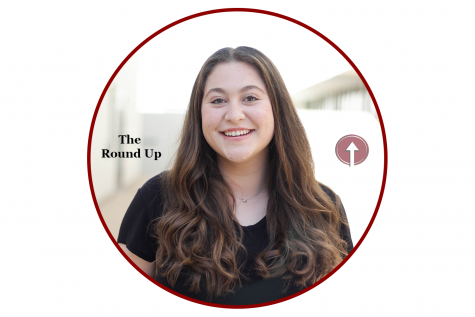 Hannah Zamora, Staff Writer
Hannah Zamora is a sophomore entering her second year at The Round Up as a Staff Writer. She is pursuing a major in Communication Disorders and plans...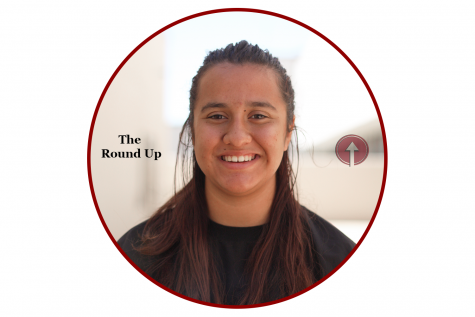 Selema Graham, Multimedia Specialist
Selema Graham is a senior majoring in Journalism and Mass Communication. This is her second year at The Round Up serving as a multimedia specialist, but...