Faculty Senate Diversity, Equity and Inclusion Committee discusses Resolution 04-21/22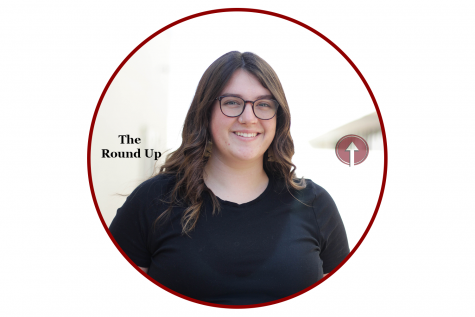 More stories from Fisher EasleySmith
The Faculty Senate's Diversity, Equity and Inclusion Committee met on Oct. 20 to discuss their recommendation for resolution 04-21/22 with faculty senators, students and other guests. 
In a continued push for a decision, faculty had the opportunity to speak for and against the resolution.  
Azadeh Osanloo, a professor in the School of Teacher Preparation, Administration and Leadership with other supporters, spoke in favor of the proposition. They stated their concerns about nepotism, inflated budgets and faculty and staff treatment. 
Julia Parra, chair of the faculty senate, commented on concerns from other senators, stating the faculty senate did revise their senate to encourage more bridge-building with the administration. 
"When [administration] noted that faculty senate was inefficient and hard to work with, we revised our committee structure so that we could be more open and available and flexible for bridge-building that hasn't really happened yet," Parra said. 
Challengers of the proposition included Niall Hanan, a professor of Plant and Environmental Sciences, who believed that there is insufficient information to support the resolution and that the research needed more adjustment due to its lack of balance.  
Frank Ward, a professor of the Agriculture Economics and Ag Business, commented on the 18-page document, calling the writers "complainers", and stated it lacked objective and reasoned language. Additionally, he commented that it would not have been approved in a research journal due to the "premature" writing style. 
"Not having read [the document] before, I was rather shocked at some of the language. It was very impassioned and not always defended," Ward said. "I think that this language in the write-up needs another very careful editing before it goes to any kind of an equivalent of a court of law, which has many ways of what [the document] is like." 
Students in attendance joined the conversation stating their grievances with the administration and opinions from a student's perspective. 
Bryson Stemock, a third-year doctoral student, began the discussion by speaking in favor of the resolution. Stemock stated he does not believe the proposition to be "a definitive solution, but it's an important and necessary step in the right direction. This needs to happen." 
Other graduate students spoke in favor of the resolution. Ashley Wu, a fifth-year grad student, mentioned many task forces built to help secure bridges between the administration and the students that were unsuccessful. 
Additional graduate students voiced their concerns about the administration's lack of open discussion. 
Associated Students of New Mexico State University echoed the graduate student's concerns with the administrations. 
 ASNMSU President Pro-Tempore David De La Cruz, mentioned his support for the bill, specifically stating the state of the library being in "shambles." He stated ASNMSU provided about $80,000 to fund them when administration could not.  
 "I don't think that we should be spending student fees on [the library], when we have administrators getting increases in their budgets every single year," De La Cruz said. 
ASNMSU Sen. Garrett Mosley, in support of the bill, mentioned he is also concerned about the "integrity" of top administrators.  
"I want to know that the top administration has my best interests in mind as well as all students at NMSU," Mosley said. 
ASNMSU Vice President, Ethan Ortiz-Ulibarri, commended the authors and supporters for their bill.  
"I know that it has been an issue that a lot of students have been concerned with, but serious discussions haven't happened until this bill," Ortiz-Ulibarri said, "With that being said, I'm glad we're getting back to the mentality of 'Students First' here at New Mexico State University,"  
Additional sponsors to the bill added during the meeting include:  
Stemock

 

Mosley

 

De La Cruz

 

Ortiz-Ulibarri

 

Cole Vetter, undergraduate in NMSU

Government and Psychology

 

ASNMSU Sen. Laura Laemmle

 

Amanda Sticklan, graduate student in the NMSU Astronomy department

 

Judith Flores Carmona, director of NMSU 

Chicano Programs
The Diversity, Equity and Inclusion Committee plans to meet next week before presenting the resolution to the floor of the Faculty Senate. 
The committee's final decision will be presented to the faculty senate in November. 
This story was edited to fix a grammatical error and title error. 
Leave a Comment
About the Writer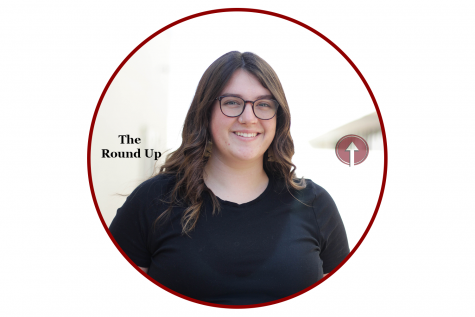 Fisher EasleySmith, Staff Writer
Fisher EasleySmith is a senior entering her second year with The Round Up as a Staff Writer. She is currently studying Agriculture Communications with...