NMSU Graduate students fight for changes in pay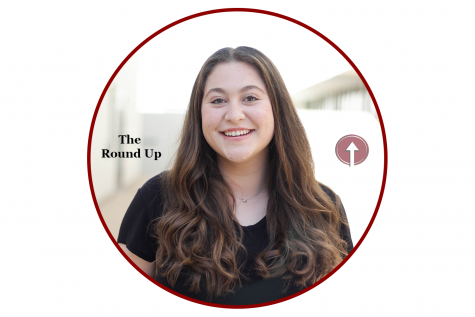 More stories from Hannah Zamora
New Mexico State University Graduate Workers United have launched a petition urging NMSU to recognize their right to unionize and bargain with them. Originally, the GWU case was set to be heard by the NMSU Labor Management Relations Board in mid-December. Following two unexpected resignations on the board, the LMR Board will cease to exist on Dec. 31., and the GWU petition will be taken directly to the New Mexico Public Employee Labor Relations Board. 
On Oct. 13, a twitter thread posted by NMSU Grad Workers United, a new petition was announced, calling upon NMSU administration to recognize the graduate worker's union and address a variety of issues faced by graduate workers.  
No time to read? No worries! Sign our petition at https://t.co/U73VCp1nT2 and bookmark this post to read later! Everyone is welcome to sign, whether you're affiliated with NMSU or not! Pass it along to your friends and family, too!🧵(1/10) pic.twitter.com/VWQbTk77VA

— NMSU Grad Workers United (@NMSUfight) October 15, 2021
"Despite the fact that the New Mexico Public Employee Labor Relations Board has ruled that graduate employees are public workers and have the right to form a union under existing state law, the NMSU administration is seeking to obstruct our right to unionize by taking the position that graduate workers at NMSU should not be considered employees," the petition read.  
As of July 1, NMSU reported that graduate workers per academic year earn $18,435- $19,288 for a 20-hour week.  
NMSU Astronomy PhD student and research assistant Bryson Stemock shared that, after university tuition fees, this makes many graduate worker's "take-home pay fall below the federal poverty line."  
NMSU Psychology PhD candidate, instructor and teaching assistant Ashley Wu shared that she would like to see graduate worker pay increased. 
"I do know some grad workers who do put in more hours than the allotted hours they have, like more than 10 hours or more than 20 hours, but then that's something that they still have to deal with. So higher increases in pay would be something that I would like to see as well," Wu shared. 
Stemock shared that he would like to see a range of issues addressed including tuition remission, grievance processes and protections for international students, health insurance and cost of living adjustments. 
"We want, obviously as many NMSU folks to get involved, to read this, to see what's going on, to sign the petition, to support it, it takes 30 seconds. But not only that, you know, sign it, send it to your friends, send it to your parents, send it to your family," Stemock shared.  
On Oct. 25 at 5 p.m., the NMSU Board of Regents convened for a Special Meeting where NMSU outside counsel Dina Holcomb informed members that the NMSU Labor Management Relations Board would be dissolved on Dec. 31, 2021.  
On Oct. 25 at 3 p.m., the NMSU LMR Board convened to recommend a replacement member, following the resignation of one of the LMR Board members. At this meeting another LMR Board member unexpectedly resigned, leaving two spots vacant, Holcomb explained. 
"The state representative for AFSCME [American Federation of State, County and Municipal Employees] the local union that represents your staff employees, made the statement that they will be taking the position to not continue your local labor board, under the changes that happened to the public employee bargaining Act in July 1 2020," Holcomb informed Regents.  
The NMSU LMR Board is required to consist of three members appointed by the NMSU Board of Regents. Since AFSCME stated that they would not support the continuation of the NMSU LMR Board, "it appears that your local labor board is going to then cease to exist on December 31 of this year," Holcomb said.  
Stemock explained that this development is exciting for NMSU graduate students because now the case will be heard by the New Mexico Public Employee Labor Relations Board, which took the position earlier this year that graduate students have the right to unionize.  
On Aug. 17, the New Mexico PELRB ruled in favor of University of New Mexico graduate workers, stating that graduate students are public and regular employees. This label gives all graduate workers in the state of New Mexico the right to unionize under the Public Employee Bargaining Act. 
https://twitter.com/unmgradworkers/status/1427748045957996545?s=20
Stemock shared that the NMSU GWU case could be taken to the New Mexico PELRB as early as November, or in early January following the termination of the NMSU LMR Board on Dec. 31.  
Leave a Comment
About the Writer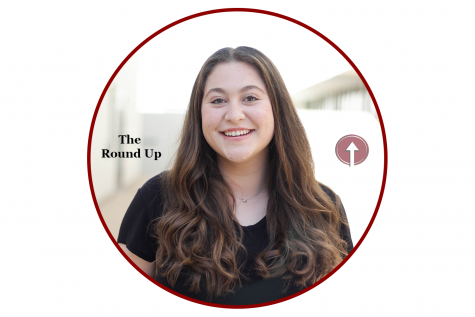 Hannah Zamora, Staff Writer
Hannah Zamora is a sophomore entering her second year at The Round Up as a Staff Writer. She is pursuing a major in Communication Disorders and plans...