Holiday Starbucks Drink Guide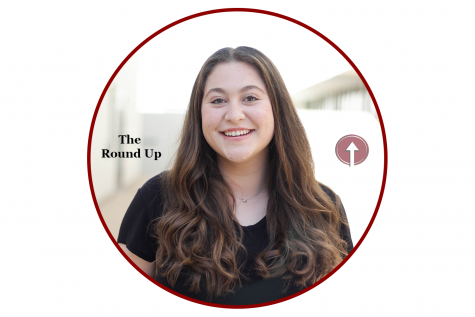 More stories from Hannah Zamora
On Nov. 4, Starbucks released their holiday beverage lineup, along with four new holiday cups to begin the holiday festivities. Every holiday season since 2005, Starbucks has designed a unique cup offered only during the winter season. This year, Starbucks explained that their classic 2021 holiday cups are inspired by gift-wrapped presents. The four cups: Wrapping Paper, Ribbon, Holiday Light and Candy Cane, are definitely some of my personal favorite cup designs they've ever done. They've even included blank gift tags printed on the drink for you to write little messages on, which is adorable. 
This year, all the fan-favorite beverages are back, along with one new addition to the holiday beverage club: Starbucks' first non-dairy holiday drink, the Iced Sugar Cookie Almondmilk Latte. Break out your fuzzy socks, candles, blankets and start streaming Red (Taylor's Version). It's about to get festive!  
Iced Sugar Cookie Almondmilk Latte 
As described by Starbucks, this brand-new drink is, "sugar cookie-flavored syrup combined with Starbucks blonde espresso and almondmilk over ice, topped with red and green sprinkles." 
I was super excited to try this drink, but when I went into Starbucks the syrup was sold out after only two days. So, I thought to myself wow… this drink is probably going to be life-changing, and it kind of was. When I finally tried it, it tasted exactly like drinking a cookie. It's kind of weird but in a good way? Somehow, it got even better because, to top off the drink, the barista sprinkles red and green sprinkles on top of it. I mean, who doesn't like sprinkles? 
I tried both the hot and iced version of this drink and I will say I enjoyed the latte hot more than iced. It just felt much cozier to drink the sugar cookie flavors in a warm beverage, plus the sprinkles kind of settled on the bottom of the cup in the iced version which looked kind of gross. 
I give the Iced Sugar Cookie Almondmilk Latte a 9/10!
Irish Cream Cold Brew 
As described by Starbucks, this beverage, first introduced in 2019, is a "Cold Brew with Irish Cream flavored syrup, topped with Vanilla Sweet Cream Foam and a strike of cocoa powder." 
I felt like this drink was average. There weren't any strong holiday flavors, it just tasted like a regular ol' Cold Brew. There's nothing wrong with that, but it's just not holiday-y enough for me personally. If you're not a fan of heavy flavoring or holiday flavors, but still want to feel like you're getting a super special limited edition holiday drink, go get yourself an Irish Cream Cold Brew. 
I give the Irish Cream Cold Brew a 5/10.  
Peppermint Mocha 
The Peppermint Mocha, introduced to menus in 2002, is Starbucks', "signature Espresso Roast combines with steamed milk, sweet mocha sauce and peppermint-flavored syrup, topped with whipped cream and dark chocolate curls," Starbucks describes. Back for its 19th year, the Peppermint Mocha is clearly a fan favorite of Starbucks connoisseurs.  
Peppermint is probably one of my favorite holiday flavors, but to me, this just tastes like peppermint hot chocolate. It's a rich dark chocolate-y flavor, which sometimes just does not hit the spot. The dark chocolate and strong peppermint flavors really mask the taste of the espresso, making it feel more like an elevated hot chocolate. For those of you who aren't fans of the taste of coffee but still want to feel festive, this is the perfect drink for you. 
I give the Peppermint Mocha a 7/10!
Caramel Brulee Latte 
Making its first appearance in 2009, the Carmel Brulee Latte is "espresso, steamed milk and rich Caramel Brulee Sauce, and is topped with whipped cream and Caramel Brulee Topping," Starbucks describes. 
This one is probably my favorite of the Starbucks holiday drinks. It's sweet, creamy, caramel-y and don't even get me started on the Caramel Brulee topping. Yum! Personally, I am much more of a latte gal, and I love caramel flavoring, so if you love a super sweet drink like me, this is 100% up your alley. 
 I give the Caramel Brulee Latte a 10/10!
Chestnut Praline Latte 
Introduced to Starbucks menus in 2014, the Chestnut Praline Latte is "espresso, steamed milk and flavors of caramelized chestnuts and spices before being topped with whipped cream and spiced praline crumbs," Starbucks describes. 
This beverage is delicious. It's got all of the delicious coffee flavors, caramel, vanilla and chestnut. The Chestnut Praline Latte is very similar to the Caramel Brulee Latte, and I would honestly pick that over this, but it's still pretty good. The tastes of the two drinks are almost identical, but the Chestnut Praline Latte is less caramel-y and has more nutty flavors. Try this holiday beverage if you aren't into overpowering and sweet flavorings.  
I give the Chestnut Praline Latte a 10/10!
Toasted White Chocolate Mocha  
First released in 2017, the Toasted White Chocolate Mocha is described by Starbucks as "caramelized white chocolate mocha sauce meet espresso and steamed milk…which is then finished with whipped cream and a celebratory topping of Holiday sugar sparkles and crispy white pearls."  
This drink tastes exactly how you think it would based on the description, which isn't necessarily a bad thing, it's just nothing super special. I really enjoy the white chocolate and toasty flavors, but I do not enjoy the crispy white pearl topping. The topping just became kind of soggy and chewy as it melted into the drink. Give this beverage a try if you love white chocolate flavors and don't enjoy the taste of strong coffee, but maybe take a pass on the white pearl topping. 
 I give the Toasted White Chocolate Mocha a 7/10!
Leave a Comment
About the Contributor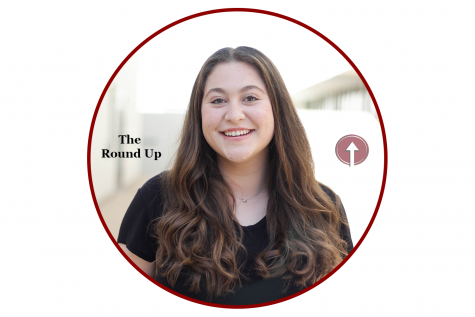 Hannah Zamora, Staff Writer
Hannah Zamora is a sophomore entering her second year at The Round Up as a Staff Writer. She is pursuing a major in Communication Disorders and plans...