Theta Chi celebrates reinstatment at NMSU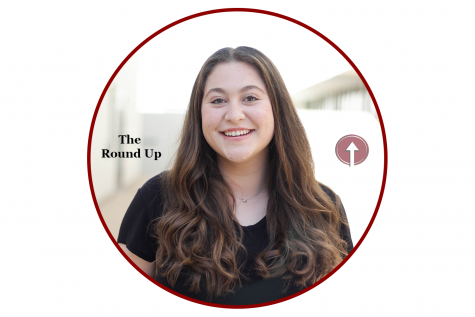 More stories from Hannah Zamora
On Dec. 4, the Gamma Nu chapter of Theta Chi will officially return to New Mexico State University following 23 years of inactivity and three years spent as a colony.  
Current Marshal of Theta Chi and former President from Dec. 2020 to Dec. 2021 Jesus Valdez shared that the journey to reinstatement at NMSU has "been a very very long ride." 
On April 9, 1948, Theta Chi was first installed at NMSU. However, after 47 years of activity, Theta Chi ceased to exist in 1995 following membership decline. On Oct. 27, 2018, after an over 20-year-long hiatus, Theta Chi recolonized, Valdez explained. 
A colony is an unchartered fraternity that has not received official recognition from their international headquarters as a chapter. 
"Honestly, the main difference is we don't have our charter until this Saturday and so it's just like this big fancy, formal kind of document," Valdez explained. "It's kind of just like the most sacred thing that we have, it's basically without it we don't exist." 
Valdez met weekly with a Theta Chi fraternity headquarters colony specialist who helped with the recruitment and reinstatement process. As Theta Chi neared the necessary 30 members, Valdez began to put together around a 65-page petition to send to the Theta Chi grand chapter.    
This petition contained a history of NMSU and the Gamma Nu colony, member profiles and GPA's, letters from the president and executive members, letters of recommendation, as well as the national installation fee. After two or three months, the document was sent to the Theta Chi grand chapter, where it was voted on for approval. 
On Nov. 13, during a Theta Chi car wash, Valdez received a text message notifying members that their reinstatement petition had been approved. Valdez explained that the moment he received the text was one of his happiest moments with Theta Chi.  
"This Saturday is going to be like, the best moment even though I'm not president anymore," Valdez said. "For some of us, we've been here for three years, and others didn't get to see it happen because they were like seniors when I got here, but it's like it's been a very very long ride." 
NMSU senior and current foreign exchange student from Spain Miguel Arenas shared that he arrived to NMSU in late August and met a few members of Theta Chi while they were tabling outside Corbett Center. 
"There was something about them, which I found different to the rest of the fraternities, about the members. They were really approachable; they were really nice. And whenever I asked them about events they were having, the rush events they were having, they were always really nice to invite me to go," Arenas shared.  
Arenas shared that his favorite moment throughout his time with Theta Chi has been homecoming weekend in late September, where Theta Chi participated alongside Zeta Tau Alpha and Sigma Chi.  
"It was an excellent day, an excellent weekend. I would say one of my favorites, one of my favorite weeks here at NMSU, and it was thanks to thanks to the guys and also to the other fraternity and sorority," Arenas said. 
NMSU freshmen Mario Montiel shared that he joined Theta Chi this past semester after he was approached in the Corbett Center game room. 
"It was fate, like I was never intending on that [joining]. So, I went to each and one of their events, and then after that, I became a pledge and now we're all about to be initiated, officialized as a chapter," Montiel said. 
Montiel explained that he was drawn to Theta Chi because of how welcoming the members were. 
"I think Theta Chi is definitely very diverse. I understand most of the fraternities try to pick up a lot of diversity, but I think ours works really well with everyone and any type of person, any type of personality. I really like how welcoming we are," Montiel said. 
As for the future of the Theta Chi fraternity, Montiel shared that he would like to see a house for the brothers and "finally get our name out there." 
View Comments (1)
About the Writer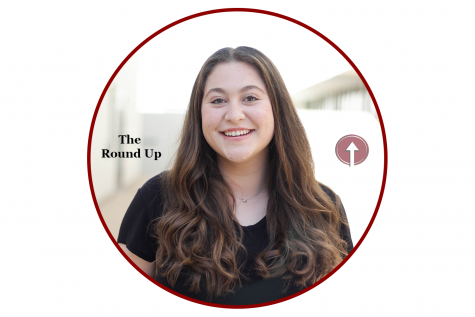 Hannah Zamora, Staff Writer
Hannah Zamora is a sophomore entering her second year at The Round Up as a Staff Writer. She is pursuing a major in Communication Disorders and plans...