Allen and Rice record double-doubles to break three-game skid against Lopes'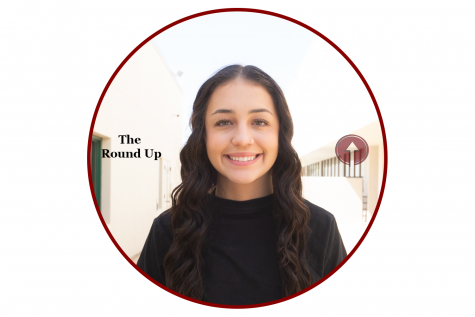 More stories from Juliana Trujillo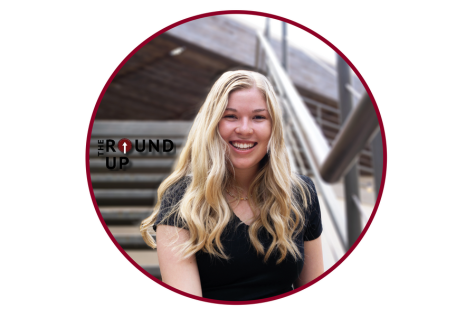 More stories from Shelly Doyle
Led by Teddy Allen and Sir'Jabari Rice the New Mexico States Aggies made it a perfect 9-0 against their GCU rivals at the Pan American Center with a 71-61 win Saturday evening. This highly anticipated victory sealed NM State's winning streak in WAC games to 29 inside the Pan Am. For Coach Jans the win brought his all-time mark inside the facility as head coach to a whopping 52-4 (.929).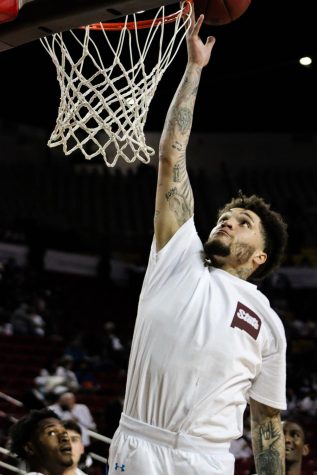 From the jump, the stands erupted as NM State brought a strong presence to the court taking a 10-4 lead, thanks in part to back to back three-pointers from Rice. Despite a timely basket by NMSU's Donnie Tillman, The Lopes' looked to equalize quickly. GCU was able to bring the score closer to the mean and an eventual impasse of 23-all thanks to Lopes' freshman Chance McMillian. Even with a lack of free throw accuracy (5-of-12), the Aggies were able to compensate with a 52-percent (13-of-25) offensive force. 
Rice and Allen found their hot hand bringing in a colossal share of buckets as the two redshirt juniors finished with a combined 46 points and 24 rebounds. Continuing the elite form Rice initiated a scoring spree and redshirt sophomore Will McNair Jr. pushed his way to the basket for a much needed layup. To continue the momentum, the ever reliable Yuat Alok swept a hook shot heading into the break with the 33-27 lead.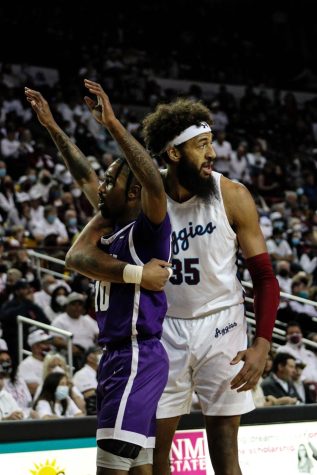 Coming into the second half, the Aggies struggled to find the same cohesiveness they played with earlier. Able to make their free throws, the 'Lopes battled and gained the lead for the first and only time of the night 49-43. Remaining calm as always, Rice sent an alley oop to Johnny McCants that started a fire under the Aggies' belt going on a 7-0 run leading 49-50. Shortly after, Teddy Buckets stayed true to his name starting NM State on a 8-0 run that would ultimately consolidate the well deserved win. This marked the Crimson squads first victory over the dreaded GCU rival after losing the previous three matchups.  
"That was the biggest key to the game for us going into it was the mentality, the mindset of the game within the game was when the ball is shot, that's when the play starts. When the balls in the air what are you doing to crash offensively or check someone and pursue the ball at a high level and that's really what our biggest message was the last couple days and certainly today" Coach Jans explained. 
The Aggies now improve to 17-3 and 7-1 in conference play and look forward to a series of home games as they kick it off hosting California Baptist on Thursday at 7 p.m.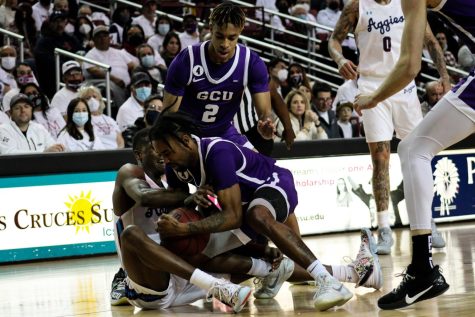 View Comments (1)