NM State football drops season opener in Coach Kill's debut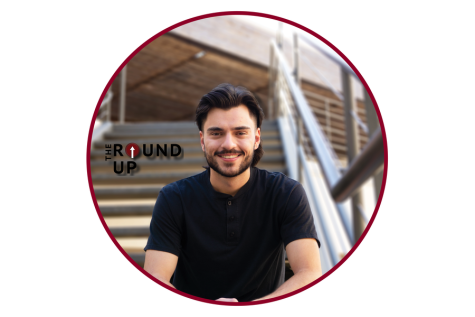 More stories from David White
The New Mexico State football campaign took to Aggie Memorial Stadium looking to begin a new era on Saturday night but fell short in a 23-12 loss against the Nevada Wolfpack. Former Texas Christian University interim head coach Jerry Kill took the place of head coach this offseason after the program parted ways with long-tenured head coach Doug Martin. Martin led the Aggies to an Arizona Bowl victory in 2017 against rival Utah State University but followed that season with a cumulative record of 8-30 over the next four seasons.
The Wolfpack, coming off of an 8-5 season, was capped off with a 52-24 loss to Western Michigan University in the Quick Lane Bowl, and the departure of then head coach Jay Norvell to Colorado State University. This created a battle of first-year head coaches in Las Cruces, as Kill and new Nevada head coach Ken Wilson looked to put an immediate stamp on their respective positions with a win in their season debut.
NM State would receive the opening kickoff, formulating an effective drive of 9 plays, down to the twenty-six-yard line of the Wolfpack, only to be foiled by a missed 43-yard field goal by Aggie kicker Ethan Albertson. The Crimson defense would quickly recover forcing Nevada to a three-and-out and and ensuing punt. NMSU would once again put together a long drive down the field, only to be sent backwards yet again with an interception in the end zone by Nevada defensive-back Isaiah Essissima. Not far into the game, a thirty-five minute lightning delay would ensue putting a lull in the action and causing the hometown crowd to diminish before the continuation of the game. 
The following two drives after the interception would see back-to-back three and out punts by both teams, neither of which gaining a first down. After a punt back to the Wolfpack, a high snap would fly over the head of Nevada quarterback Shane Illingworth, which he would quickly recover in the end zone and be downed for a safety. This gave NM State their first lead of the game with a score of 2-0 early in the second quarter. The lead was short lived, however, as an interception ended their next offensive drive, and Nevada would orchestrate an 80 yard touchdown drive, capping it off with a 32-yard touchdown run by Devonte Lee.
Quarterback Diego Pavia would throw yet another interception to Nevada's Isaiah Essissima, and fumble the ball on the following drive, recovered by Nevada's Dom Peterson. Nevada converted both turnovers into points on the board, heading into the locker rooms 17-2.
Coach Kill would make his halftime adjustments quickly, as he swapped out many of the skill positions on the offense, including moving freshman quarterback Gavin Frakes into the starting role. After three straight punts by both teams, the Aggies would find the end zone for the first time on the day with a fade route jump ball to NMSU receiver Kordell David over the top of a Nevada defender, bringing the game within a single score. Three drives across both teams, each with over ten plays, would result in two Nevada field goals, and one field goal for NMSU, bringing the score to 23-12 with under two minutes left in the fourth quarter. 
Looking to create a miraculous comeback in front of their home crowd in their season debut, NM State put together an 8-play, 61 yard drive, but would cap it off with yet another interception in the end zone with 32 seconds left on the clock.
"I hope you don't give up on us because it's just the beginning. You've got to go through hard times. You've got to". Coach Kill explained, "This is a grind. But them coming out tonight – All that Mario [Moccia] did. All that the community did. All that stuff. Shoot, our kids had never seen that before."
The season opener held several bright moments despite the loss, including the excitement to see more from freshman quarterback Gavin Frakes in the driver's seat, as he led a fairly efficient game through the air and with his legs. The next game for the Aggies is the highly anticipated matchup against possible new-rival University of Minnesota. Coach Kill will return to Minnesota to face his former team on Thursday, September 1, where he served as the head coach for five seasons. The Big-Ten conference team comes into the season off of a 9-4 record and a Guaranteed Rate Bowl victory over West Virginia 18-6.
Leave a Comment
About the Contributor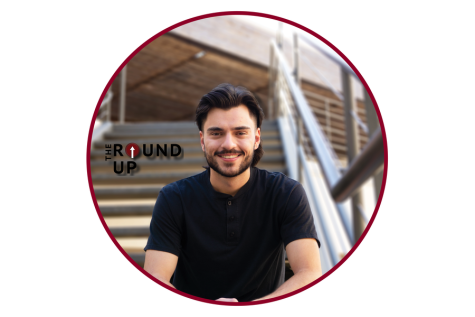 David White, Sports Writer
David C. White is entering his second year at The Round Up as a Sports Writer. White is a senior majoring in Physical Education with an emphasis in secondary...