To Mask or Not to Mask: Half a year since New Mexico's mask mandate lift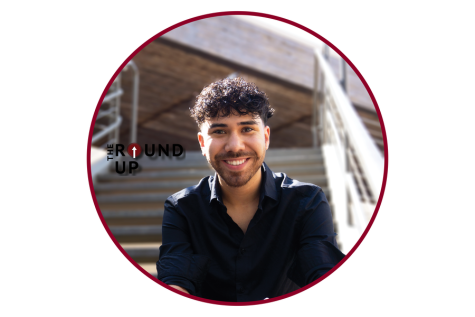 It's been over half a year since New Mexico government officials and the NMSU administration made the decision to lift the COVID-19 mask mandate. With NMSU's return to classes, most students have taken the opportunity to return to courses, campus organizations, and on-campus jobs without the requirement of wearing a face covering.  
Gabrielle Garduno is a mechanical and aerospace engineering student on campus who chooses to no longer wear a mask on campus. "I don't typically wear a mask anymore. I don't really feel the need to since I'm fully vaccinated, but I think it's a personal decision whether a person would like to wear one or not," Garduno said.  
This is the first semester where the mask mandate has been completely lifted, and with a quick glance of campus, you can see that the vast majority of students choose to go mask-less. Departments on campus have also decided to lift their mandates or become more lenient on certain COVID-19 safety precautions. The Aggie Health and Wellness Center, which still requires students to wear a face covering when entering their building, now no longer requires a health care specialist to take the temperature of individuals needing to enter the building. 
New Mexico State University's official statement reads, "In alignment with the updated public health order for the state of New Mexico, masks are no longer required inside New Mexico State University buildings or facilities. Masks are still required at NMSU's Aggie Health and Wellness Center and must be worn by food service providers on campus. Those who are isolating or quarantining should also continue to wear masks, according to CDC guidance." 
Many large gatherings have been occurring on campus as well, mask-free. The ASNMSU Welcome Back Concert recently emerged, with hundreds of students gathered in the Corbett Ballrooms to listen to several musical performers and bands.  
Fraternity and sorority recruitment has also been occurring this past week, with hundreds of prospective new members attending recruitment events hoping to join a fraternity or sorority.  
Brandon Saenz, ASNMSU Assistant Director of Activities and Sigma Chi Fraternity President, said, "The Welcome Back Concert is an annual welcome to New Mexico State event that had around 650 students who attended. Of those 650 students, I would say about five percent of them were wearing masks. Everyone seemed to be having a lot of fun, but the masks can definitely affect individuals' comfort regarding their own safety if they have reservations about being around such a large group of people and the safety of others," 
Saenz emphasized that he always wants students to feel comfortable when attending any events held by his fraternity. Compared to last year's fraternity recruitment events, Saenz noted that things have become easier.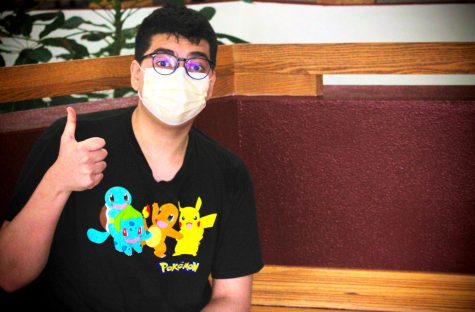 "A few years ago, when meeting people, you would see the mask before the brother, and today the pandemic has gotten better, and we've been able to adjust back to the normal state of things. I've noticed that a lot of our members do feel more comfortable conducting business without a mask, but we encourage our brothers to respect each other's individual preferences," Saenz said. 
A survey among 30 NMSU students showed that 72% of NMSU students chose to go unmasked to classes and organization activities. Last February, this same poll measured that 60% of NMSU students surveyed voted to continue using the mask indoors regardless of NMSU policy. 
Although the mask mandate has been lifted, NMSU still requires that students, faculty, and student employees get vaccinated. The now.nmsu.edu website which shows the current COVID-19 Policy FAQs, states that if students enroll in in-person or hybrid classes, they must comply with vaccination mandates. Incoming new or transfer students can upload their COVID-19 vaccination records or an approved exemption at now.nmsu.edu/medproctor. Students who do not submit their COVID-19 vaccination records or exemption will be subject to dis-enrollment according to current NMSU statutes. 
Even though most students now choose to go mask-less on campus, it's essential to recognize that COVID-19 is still a threat to the safety of others. To register for your vaccine or booster and make an appointment, visit VaccineNM.org, and if you have any questions regarding COVID-19 or NMSU policies, you can visit now.nmsu.edu or email your questions to [email protected] 
Leave a Comment
About the Contributors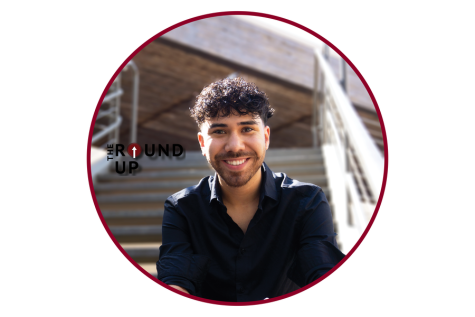 Ethan Ortiz-Ulibarri, Staff Writer
Ethan Ortiz-Ulibarri is a Senior at New Mexico State, studying Agricultural Business and Economics with minors in Marketing and Business Administration....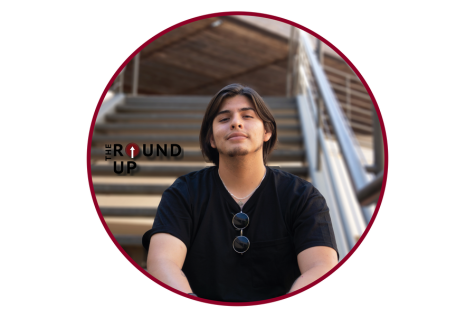 David Castaneda, Multimedia Specialist
David Castañeda is entering his first year as a multimedia specialist at The Round Up. This is his first year studying at New Mexico State University...