Supporting Local Coffee and Tea Shops: Where to Begin?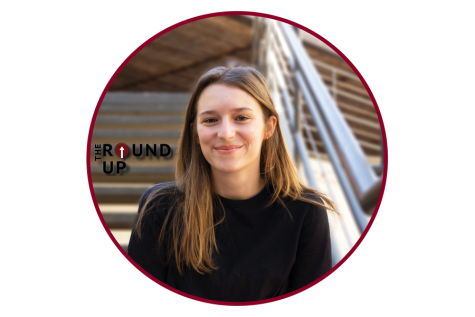 More stories from Noelle Whetten
New Mexico is a culture-rich state, populated with southwestern art, food, and history. Supporting local businesses is one way to get to know the community and make connections. In Las Cruces, there are a variety of local businesses that you can support, and I will be showing you a few of my favorites.  
Spirit Winds Cafe and Gift Shop 
Established in 1978, Spirit Winds brings New Mexico's art, food and history into its cafe. Started by Richard Parra, the original concept of Spirit Winds was to support the New Mexico art community. In 2018 local New Mexican Matthew Hechter purchased the business to continue the vision according to the Spirit Winds website.  
Not only do they serve specialty drinks and food to fuel your studying, but also, "a curator of the most special Artisan Goods of New Mexico and the Southwest," Hechter said on the Spirit Winds website. A great place to get a handcrafted drink, study, and do some light shopping close to campus.  
 Spirit Winds offers a variety of drinks including kombucha, Mexican hot chocolate, coffee, and the best matcha latte ever have … in my opinion.  
Mom's Coffee 
It was always a dream for the owner, Pat Rajaniemi, to open a spot where she could bake. Located on University Street, Mom's Coffee shop has a variety of baked goods, coffee, and food. In 2018, she worked with one of her daughters to make her dreams come true, and opened Mom's Coffee. In addition to being a nurse, Rajaniemi comes in the shop every morning, to bake. 
"The environment at Mom's is aimed to feel very much like a home away from home," her son Zach Rajaniemi said. "There is free Wi-Fi for studying, student and faculty discounts, fun and familiar music from all generations playing in the background." 
Mom's Coffee loves to give back to the community with live music and food. With live Jazz music offered once a month; the owners offer their shop as a venue for musicians to play and donate to the Mesilla Valley Jazz and Blues Society Scholarship. Being a nurse, Pat Rajaniemi felt the need to give back during the pandemic and donated large amounts of pastries to local hospitals, fire departments, and police departments. 
If you are looking for some delicious baked goods like pecan brownies, or a chocolate cupcake with peanut butter frosting, and a home away from home. Mom's Coffee is that perfect place to go to study or hang out with friends. "We are the type of place that, if you come often enough, we are not only going to remember your name and face but often even your order as well," Zach Rajaniemi said.
Grounded Lounge 
Located in the "heart of downtown Las Cruces", Grounded Lounge is a retro plant-based coffee bar with wood-fired pizza and wine. This business is family owned and operated by local New Mexicans. Opening earlier this year, Grounded Lounge has already made its place in the community by connecting with other local businesses, sourcing some of their ingredients locally, and sponsoring local high schools.  
Two of the owners, Kaitlin and Kendra Espiritu, explain the purpose of Grounded is to create a welcoming and friendly culture. Having college experience, the sisters explain how they see students as a big part of the community and want to give them a place to study and enjoy coffee. "We're open late, and that's something that when I was in college, I couldn't find a coffee shop that was open till later than four (4 p.m.)," Kendra Espiritu said.  
Growing up as Mexican– Americans, the Espiritu family wanted to bring some of their culture's traditional flavors and drinks to the restaurant. Kendra Espiritu explains that they like to play on traditional drinks and experiment with them so they can put a new spin on them. "Like our orange cinnamon latte is like a Café de olla," Kendra Espiritu said.  
According to Kaitlin Espiritu, one of the fan favorites are the Acai bowls. "There's no other place in [Las] Cruces where you can get soft serve acai and berry divine acai," Kendra Espiritu said. "Which is like a candid brand that we use, and they are insanely good."  
Old Barrel Tea Company  
Where health and wellness meet pleasure, this female ran business was born in New Mexico. With a wide variety of all the loose-leaf teas you could dream of, it's hard not to find tea for your needs. 
Selling not only aromatic teas but also essential oils, honey, spices, and candles. Located in Old Mesilla, when you first enter the shop, you will be greeted by a variety of fragrances. Some of their unique loose-leaf tea blends are Banana Bread Coffee Pu Erh, Blood Orange, Lavender Sage Lemonade, and Tropical Cinnamon Sangria.  
According to the Old Barrel Tea Company website, owner Morgan Switzer explained, "as native New Mexicans, we love bold flavors … but are also passionate about living a wellness-oriented lift-style," Swizter said. "Our products represent this duality of passion and the core belief that wellness should be a pleasure." 
Although this is not a typical cafe where you can sit and study, it is a great place to get some unique tea to fuel your studies. 
Indulgence Bakery and Cafe 
Where family meets tradition, Indulgence Bakery and Cafe prepares everything from scratch. Their number one goal, according to their website, is that quality always comes first. "We always make sure to go the extra mile to ensure our guests are getting a product that is unique, delicious and crafted with love." 
This family-owned business was "built on a shared passion for food and hospitality" according to Marybeth and Megan Higgins, the owners of Indulgence. With handcrafted desserts, meals and drinks, you can share a nice meal with your family and friends.  
Creating a cozy and comfortable space for everyone, they've created a welcoming environment by collaborating with local artists. "We work with local artists and provide a rotating space for them to display and sell their work," according to Indulgence Bakery.
Some of their products include a Chicken Green Chile Sandwich, a Lemon Ricotta Blintzes, and a daily selection of desserts.  
Although there are many more local businesses in Las Cruces, these are few places to get you started. Each of these businesses has a passion for the local community and love to do what they can to support it. Showing your support to these local businesses will help them and the local community grow.
Leave a Comment
About the Writer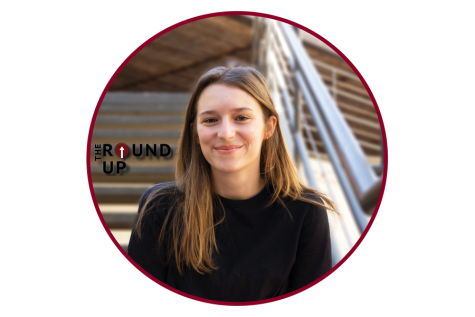 Noelle Whetten, Staff Writer
Noelle Whetten is a first-year writer at The Round Up, previously was a lifestyle writer. This is her senior year studying Journalism and Mass Communications...