Town hall follow up: International students work towards visibility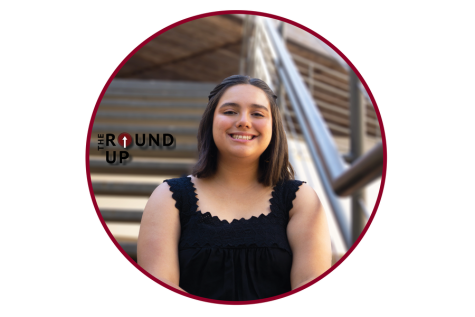 More stories from Claire Quintana
A little over a month ago, the Graduate Student Council hosted a town hall for international students to raise concerns over many issues affecting their community. Since then, progress continues to be made on some of the key issues raised. 
The housing issue is only a small sliver of the reality that international students face all the time.  Due to this, the Graduate Student Council held a town hall for international graduate students to voice these concerns along with many others. 
It all started when the GSC attended a Graduate Wellness Initiative breakfast, where one of the attendees brought up the struggle that international students face with finding housing.
"[After hearing this], I went and spoke with our Vice President Sarbajit Basu, who is from India, and we had quite the discussion about some of the issues that are being enacted on our international students," said Cynthia Wise, GSC president.
Wise said that this breakfast inspired the planning and execution of the International Town Hall that took place Sept. 13. She emphasized that their goal was to make administrators aware of international students' struggles so they could start having conversations about them.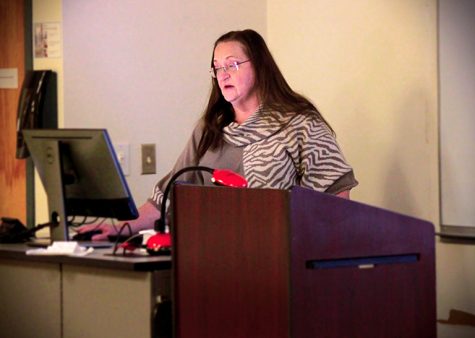 "The main objective was to make sure that administrators were aware of some of the issues [students are having]," Wise said. "Based on my conversations with the president of the Board of Regents, she was not aware, even though she too would be considered an international student."
She said that the biggest thing she noticed from the town hall was that administrators had not fully realized the extent of international students' struggles until they were addressed in the town hall.
"There just seems to be a disconnect between the people recruiting international students to come to NMSU for a quality education and the institution providing a quality education and a fulfilling experience for those students," Wise said.
Wise explained that although there aren't any immediate solutions to the issues, their first step has been to meet with administrators to start discussing each matter individually.  Not only is the GSC getting faculty involved, but they are also meeting with city officials such as the mayor to find solutions.
"We've had meetings with the interim associate dean of the graduate school in trying to figure out ways that we might better address some of the emergency needs of the students," Wise said.  "Not only with administrators on campus, but with the city of Las Cruces on how we might better provide some transportation options for students."
GSC Vice President Sarbajit Basu said that since the town hall occurred, there has been a lot more support from faculty for international students.
"The town hall has shed light on several issues that the university was not aware of and the university has [now] expressed their interest in solving at least one of those issues, if not more," Basu said.
Basu also explained that while he understands not every single problem can be addressed for each student, he believes that students should have at least their necessities met while attending the university.
"Because there is a very diverse crowd [of international students], there is no one student program that can actually address the needs [of these students]," Basu said.  "It becomes critical to ensure that at least the bare minimum needs are met."
Maryam Sharifi, vice president of activities, said that she hopes faculty will begin to understand the struggles of international students and learn to have empathy for the issues they are facing, especially when they first arrive.
Sharifi also said that she hopes international students know that they are not alone in their struggles and encouraged them to get help when they need it.
"Almost all international students have had [similar] difficulties and problems, so never give up.  Just remember that you can seek resources and ask for help," Sharifi said.
Leave a Comment
About the Contributors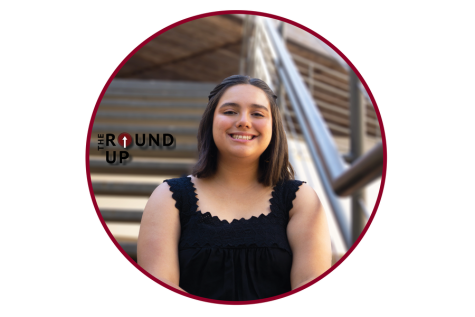 Claire Quintana, Political Writer
Claire Quintana is the political writer, starting her first year with The Round Up.  She is a freshman and is studying journalism with a minor in education. ...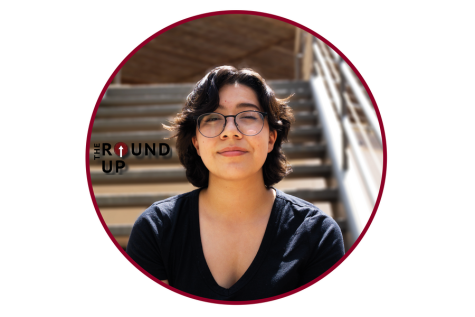 Leah De La Torre, Multimedia Specialist
Leah De La Torre is entering her first year at the Round Up as a multimedia specialist. This is her first semester at New Mexico State University where...