Coach Kill's Aggies triumph over Bowling Green in Quick Lane Bowl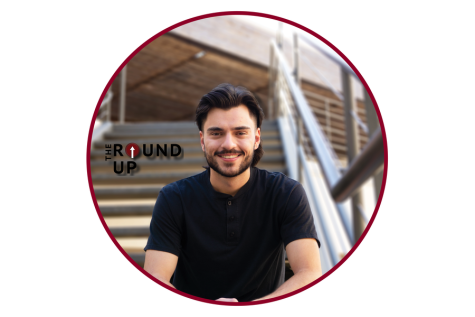 More stories from David White
The New Mexico State football team wrapped up their regular season with a more than respectable 6-6 record after a 65-3 win over Valparaiso from the FCS division. Despite this finish to the season, this Jerry Kill campaign sent an appeal to the NCAA in order to provide the team with bowl eligibility over teams with a 5-7 record, since not being able to play the same amount of FBS opponents as other programs was no fault of their own. This request was later granted, and the Aggies were pitted against Bowling Green in the Quick Lane Bowl.
NM State entered this matchup in Detroit, Michigan with a career bowl record of 3-0-1, with three Sun Bowl appearances in 1935, 1959, and 1960, followed by an Arizona Bowl victory over Utah State in 2017 that ended a 57-year bowl drought. The 2022 Quick Lane Bowl would become the 13th bowl game in Bowling Green's history, ending a 7-year drought and a chance to improve their 5-7 all-time bowl record. This game would also mark the first matchup between NMSU and Bowling Green in college football history, along with Coach Jerry Kill's sixth career bowl game as a head coach, as Coach Kill looked to acquire his first career bowl game victory in his first season with the Aggies.
NMSU's defense came out with grit early in the game, as senior linebacker Trevor Brohard intercepted a pass from Bowling Green quarterback Matt McDonald, putting the Aggies in scoring position early. NM State then quickly capitalized on the turnover with a 70-yard drive, capped off by a 15-yard passing touchdown from Diego Pavia to Star Thomas. The Bowling Green offense looked a bit more cohesive on their second drive, but came away scoreless once again after a missed 48-yard field goal. Following punts by both teams, the Aggies would orchestrate a 10 play, 80-yard drive ending with a 2-yard touchdown pass from Diego Pavia to Eric Marsh, ending the half 14-0. This was the first opening half shut out of the season for NM State against an FBS opponent.
Entering the second, the Aggie offensive would quickly pick up right where they had left off, putting together a seven play, 57-yard drive ending in a 35-yard field goal by NMSU kicker Ethan Albertson. However, this 17-0 lead did not last very long, as Bowling Green's Ta'ron Keith would take the ensuing kickoff back 75 yards for a touchdown, bringing the Falcons back into the game with a score of 17-7. Not soon after, NM State would find the end zone yet again thanks to a Ahmonte Watkins 45-yard touchdown run up the middle bumping the lead to 18. 
Bowling Green brought a head of steam into the fourth quarter, orchestrating a drive within the NMSU 20-yard line after forcing a punt. This drive would come to a screeching halt however, as Aggie linebacker Chris Ojoh would force a fumble on Bowling Green at the NMSU three yard line and have it recovered by cornerback Syrus "Stitch" Dumas, ending the Falcons drive. A forced NM State punt from their own end zone resulting in a block and conversion into a safety and change of possession would add a glimmer for Bowling green. The Falcons would then find the end zone after a Jhaylin Embry 33-yard kick return and three plays but it would prove too late a comeback.
This Jerry Kill squad would leave Ford Field as the Quick Lane Bowl victors with a score of 24-19, marking the second bowl game win for the Aggies in 5 years, along with the first bowl victory for Coach Kill. Diego Pavia was honored as the Player of the Game, as he tallied 167 passing yards with 2 touchdowns, along with 65 rushing yards and a single interception.
"Well, it's probably like game four or five I realized, I didn't like where I was at. I didn't like where I was at this time mentally, physically, and so really, it was just pulling myself together, getting everything right, trusting the person next to me, and once I did that, I felt like it would do anything. It was really just the connection between me and the receivers," Pavia remarked. "Our defense played a hell of a game tonight, and our offense played great too, just upfront, they just did a tremendous job. Defense made huge plays every single time we needed the, so really when that happens, anything's possible. I've just got to do my job."
Coach Kill and the Aggies will head into next season with a new found fire after such a performance. Finishing the season with a 7-6 overall record in the first year of the "Kill Era," the future looks incredibly bright for the New Mexico State football team. The sky is seemingly the limit and we can all look forward to the start of next season in 2023, as the Aggies will make their Conference USA debut after playing as Independents for the past 5 seasons.
Leave a Comment
About the Contributor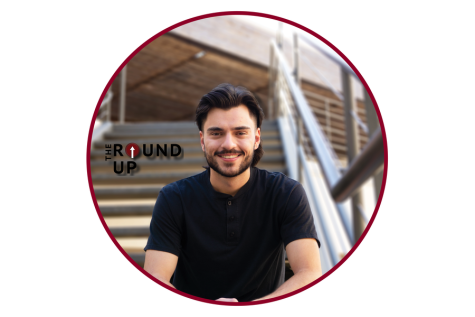 David White, Sports Writer
David C. White is entering his second year at The Round Up as a Sports Writer. White is a senior majoring in Physical Education with an emphasis in secondary...