Inoussa's Career Night lifts Aggies Over Wildcats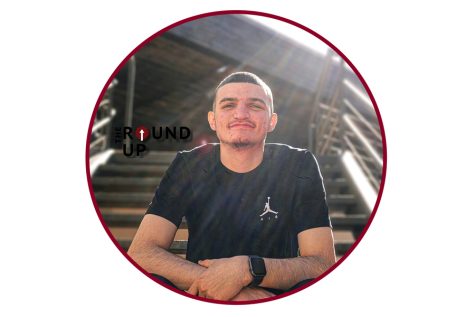 More stories from Connor Moreno
The New Mexico State (11-10, 6-3 WAC) women's basketball team came into Thursday night's bout against Abilene Christian (10-9, 4-4 WAC) with the best defense in the conference, holding opponents to just under 59 points per game. The Aggie defense would stay true to form against the Wildcats, defeating them 69-61.
NMSU guard, Soufia Inoussa, backed the home team's defense by exploding offensively for a career-high 28 points on 5-8 from beyond the arc. ACU had no answers for Inoussa down the stretch of the game.
"I feel like I was more aggressive from the start…" Inoussa said about her career night, "… [it has a lot to do] with my teammates, they believe in me every day and they tell me to keep shooting…it's the trust between us that makes me go."
Throughout the opening frame, both the Aggies and Wildcats had a handful of careless and unforced turnovers that prevented either team from breaking away early in the contest. Despite there being a combined 13 turnovers in the first quarter, the Aggie women were able to lock in offensively and led by 19 at one point in the second quarter. After a push by ACU to end the half, NMSU entered halftime up 40-29 and shot an astonishing 60% from beyond the arc. Inoussa would account for 15 of the team's 40 first-half points.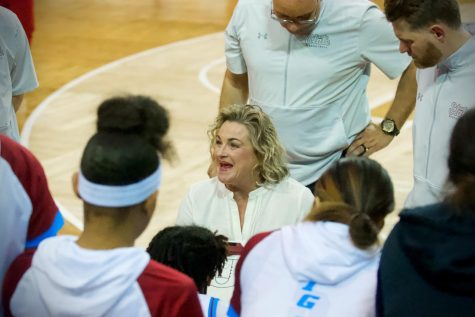 NM State would stay red-hot into the third quarter and extend their lead even further. Cutting down on mistakes, and only missing four shots in the entire quarter, the Aggies entered the final quarter up 57-39 against their conference foes.
Abilene Christian woke up late and a 21-point Aggie lead dwindled to as little as six points late in the fourth quarter. A late three from guard, Tayelin Grays, gave New Mexico State enough comfort to close out the game and win 69-61 improving to 6-3 in conference play.
"It's something that we need to go to the classroom on and let 'em watch it and work on it in practice," head coach Jody Adams said about the late push by ACU. "They trust me to manipulate and get them shots and I just need to look at how I could've done better in that last quarter."
New Mexico State has the weekend off and will travel to Riverside, CA where they will take on California Baptist (10-9, 6-2 WAC) on Thursday, Feb. 26. The Aggies look to continue to rise in conference standings behind stellar defensive play and continue to improve shooting from the field.
Leave a Comment
About the Contributors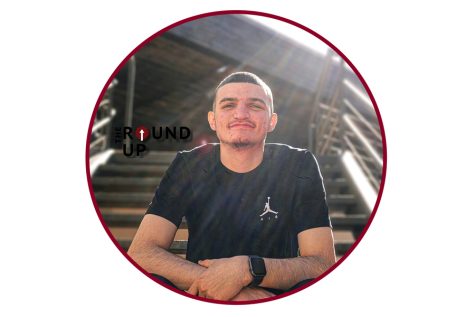 Connor Moreno, Sports Writer
Connor Moreno is a senior majoring in journalism and minoring in sports marketing. He has been in love with sports all of his life and has been consuming,...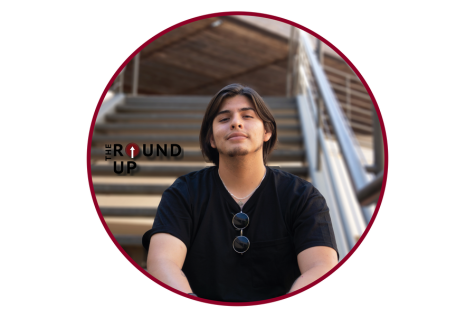 David Castañeda, Multimedia Specialist
David Castañeda is entering his first year as a multimedia specialist at The Round Up. This is his first year studying at New Mexico State University...