NM State Baseball notches on another series loss under Zuniga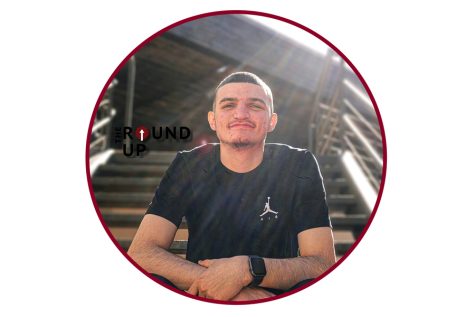 More stories from Connor Moreno
This weekend was the start of a season for the Aggie baseball team behind interim head coach Keith Zuniga as New Mexico State (0-10) hosted the University of Pacific Tigers (4-6) for a three-game series in search of a shift in the program. The start of a new era comes easy when you're able to display what you have to offer for three games in front of your home crowd. Despite dropping all three games to their foes, Zuniga and the Aggies have proven committed to finding their winning form.
The Tigers were all over the ball all weekend, raking for 41 hits and 23 total runs, to NMSU's 20 and 11 respectively. Giving up runs early in ballgames and having to play from behind for multiple innings has been a recurring theme for the Aggies this season. The home team only led for a half an inning the entire series (led 4-3 in the bottom of the fifth in game one).
In game one, the Aggies' ability to put the bat on the ball was overshadowed by poor fielding and keeping Pacific batters on the base paths. Down 3-1 in the fifth, however, a home run from Nick Gore and a two-run blast from Cal Villareal gave the men in Crimson what would be their only lead all series. But, once again, three total errors in the game not only kept opposing runners on base but allowed them to score as the Tigers answered right back and won game one 6-4.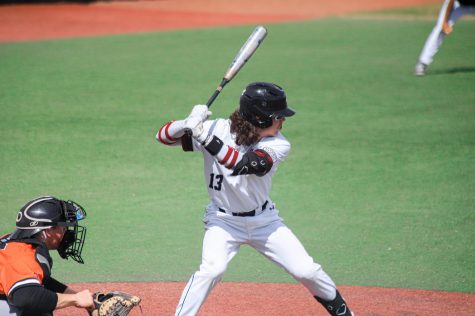 Game two saw, quite possibly, the best performance on the mound all season for the Aggies courtesy of junior starting pitcher, Tyler Hoeft. The right-hander went the distance, pitching 7.0 innings and shoving 102 pitches deep, and only gave up three earned runs while striking out seven. Those three earned runs came in the first two innings, so NMSU had to battle back again. Down 3-2 in the ninth, first baseman Logan Gallina sent a no doubt bomb down right field to send the game to extras. Coming into this series, Pacific hadn't hit a home run all season. Tiger first baseman Jacob Weiss had two in the middle game of the series – one in the second inning, and the other go ahead in the 10th inning to eventually top New Mexico State 4-3 late Saturday night.
In game three, it seemed that the home team was gassed and pretty much outmatched. Aside from giving up 13 runs on 21 hits, the Aggies hadn't gotten a hit until the sixth inning. Right after scoring three runs in the home half of the sixth, they gave up five more runs in the next frame. The games in this series were by no means some of the worst games the Aggies have played performance wise. Pacific just had their number, and it showed as New Mexico State dropped the final game 4-13.
Definitely not the outcome you'd like to start this 'new era' of Aggie baseball if you are Keith Zuniga and his staff. But there were some signs of hope glistening through the cracks of this series sweep. Off the field, for starters, the dugout looks refreshed, engaged, and locked in from the outside looking in. Zuniga, who turns 31 on Wednesday, March 8th, not only garners immense respect from staff and locker room, but also has the luxury of players easily being able to gravitate towards him. When you have a coach that is able put all of those together, there aren't many more pieces you have to put together to become a winning team.
Zuniga and his squad now have a full five days to work out the kinks and lock in for the weekend where they open up WAC play with a three-game series against a really good Grand Canyon (8-3) team who are 7-2 at home and have a win against #2 ranked Tennessee earlier this season.
Leave a Comment
About the Contributors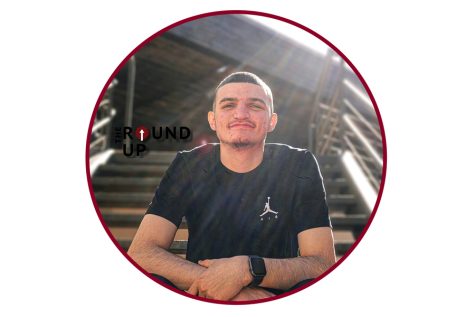 Connor Moreno, Sports Writer
Connor Moreno is a senior majoring in journalism and minoring in sports marketing. He has been in love with sports all of his life and has been consuming,...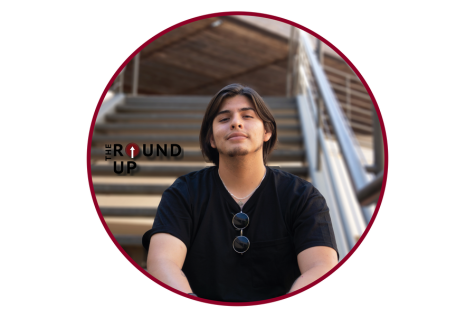 David Castañeda, Multimedia Specialist
David Castañeda is entering his first year as a multimedia specialist at The Round Up. This is his first year studying at New Mexico State University...