ASNMSU Senate spends over half of surplus account, passed multiple bills
"…Whenever we run out, we just run out," Pettes said.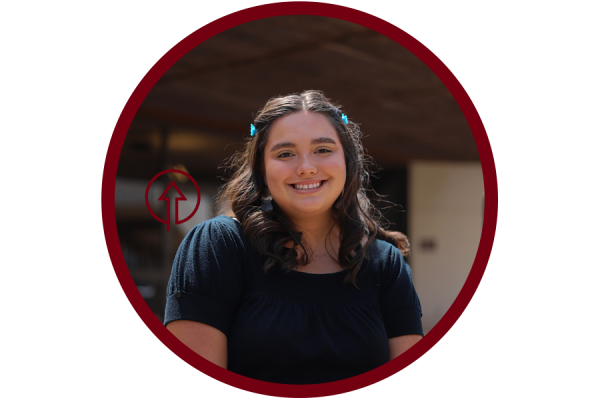 More stories from Claire Quintana
The 66th Senate of the Associated Students of New Mexico State University passed four 'high-profile' bills that pulled approximately $58,500 from the senate's surplus account set for the spring semester. The large expenditure set precedents for future senate meetings, which left concerns about the available funds for the remainder of the semester.
Bill 194, sponsored by Senator Sophie Pettes, was approved by President Garrett Moseley to appropriate $10,000 to the emergency fund.
"Last semester, we gave them $60,000 and this semester, they needed a little more [of a] cushion, so we gave them $10,000," Pettes said.
Pettes said that she believed this was the most important bill that was passed because it was a bill going towards the basic needs of all students, which is the prime job of the senate.
"To me it's most vital to support the students who actually need it. When we're in a financial crunch [it's more important to fund student necessities] before we are to support students that are just traveling or [presenting] research," Pettes said.
Pettes also sponsored Bill 169, which gave $15,000 to the cheer team to go to national competition in Anaheim, CA.  Pettes said that the cheer team asked for funding through the senate because they are not considered a NCAA sport.
"All of their money is fundraised, paid out of pocket, or comes from scholarships from NMSU leadership," Pettes said.
Pettes noted that the cheer team recently went through the Student Review Board to petition for additional funding for their team, meaning that cheer bills will likely not be seen through the senate in the future.
Bill 171, sponsored by Senator Omid Jafari, appropriated $10, 930 to the National Agri-Marketing Association to provide funding for 19 students to compete in a national competition.
This bill raised a lot of discussion concerning the amount of money being appropriated to NAMA, considering that the senate had already spent so much money that meeting.
Senator Victoria Sandoval said that although she appreciates the work of NAMA and she thinks that the organization is doing amazing things, recognized the bill had used a majority of the budgeted $18,000 per meeting.
"It is easier for a big group to cut money than it is for one person to cut money, and that's clear.  Yes, we might have looked at the bill differently if you each came in person by person. But I hope we look at it [like] you guys have more money to cover between yourselves at much less of a financial [burden]," Sandoval said.
"In order to stand on a fairground, we have to look at [individual bills] as equitable and not equal.  We [should not] be putting every person at the exact same bar 24/7.  We [should] be making it fair, where the people who need it get it."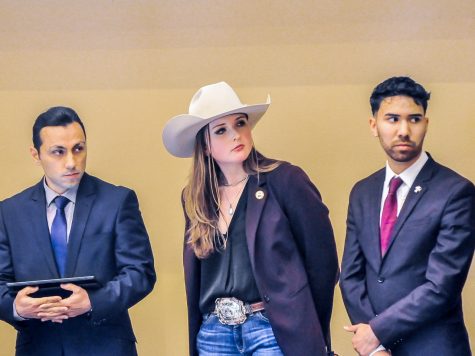 Senators Ethan Ortiz-Ulibarri, Sarah Roderick, and Vice President Kaleb Herndon were also listed on the bill as constituents, but according to Jafari, the senators showed no bias towards Bill 171.
"During my four years in senate, I've never seen the whole senate be biased towards a specific group or specific bill. It is possible that one senator or two senators vote in favor of something or against something because of their personal thoughts, but [overall bias] doesn't happen because we have a whole voting process," he said.
Bill 149, sponsored by Senator Eddie Gallegos, was originally set to allocate $8,520 to Model United Nations.  After discussion, senators decided to amend the bill to only give $6,600 to MUN.
Gallegos explained that although Bill 149 followed the maximum caps that have been enforced, some senators believed that MUN wasn't as deserving of funds due to them asking for reimbursement last semester.
"There are numerous organizations that have come through the last year and received at least five or six reimbursement bills. The idea that MUN doesn't deserve funding because they've come [to senate] before is kind of ridiculous," Gallegos said.
Gallegos mentioned that MUN has been bringing prestigious awards back to NMSU since 1990 and the upcoming conference in April is another opportunity to do that.
"[MUN has] been representing NMSU on a national and international stage. I think if we are going to try to put New Mexico State University in the best light, we have to go and support the organizations that bring us back such prestigious titles," Gallegos said.
He noted that he and his constituents were grateful for the money allocated to MUN.  Although Gallegos' constituents will be in a hard position financially, he said that "that has not deterred them before."
"They're thankful that they were able to receive some sort of reimbursement from the Senate. But it is [our sentiment] that it was a little disappointing to see that bill gets cut so significantly," Gallegos said.
When asked in an interview with The Round Up if these expenditures and more would affect senate processes for the rest of the semester, Pettes admitted that the senate would have to be financially stricter with future bills.
"We had budgeted to spend a maximum of $16,000 per meeting, but we overspent last meeting. We only have approximately $30,000 left for the remainder of the semester. That's all we're gonna have and then there will be legislation going through to cap us off when we do that." Pettes said.
According to Pettes, there was a new max of $775 per constituent per bill enforced this past fall semester, which will help the rest of the money stretch farther between the upcoming four meetings.
"It's pretty much up to each senator what bills they want to chop because we're each elected to represent different values or different views from each college," Pettes said. "It just comes down to the votes on amendments on the Senate floor on how much each person can be appropriated, but it will not be more than $775 per person. And then whenever we run out, we just run out."
Leave a Comment
About the Contributors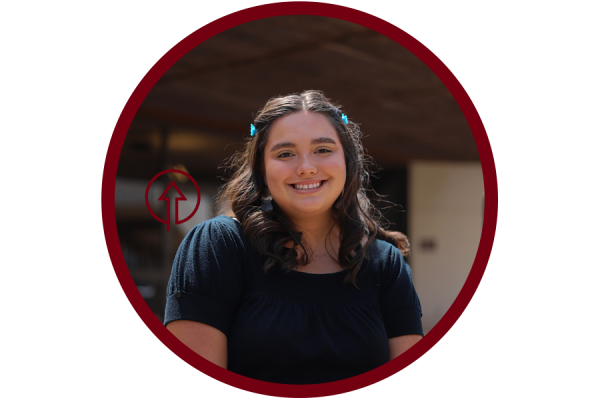 Claire Quintana, Managing Editor
Claire Quintana is entering her second year with The Round Up as the Managing Editor.  She is studying Journalism & Media Studies with a minor in...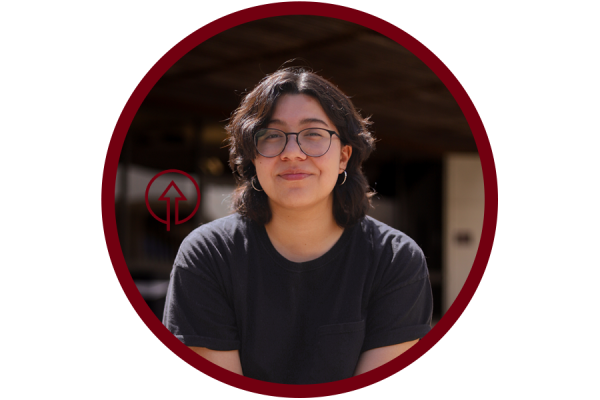 Leah De La Torre, Multimedia Specialist
Leah De La Torre is entering her second year at The Round Up as a multimedia specialist. She will be majoring in Journalism and Media Studies. She grew...