College of Education ushers in a new director
Hang on for a minute...we're trying to find some more stories you might like.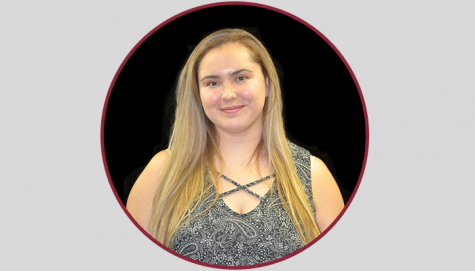 More stories from Gianni Nicole Villegas
The College of Education at New Mexico State University has a new Assistant Director of Secondary Education, Tracey Gorham Blanco.
Dr. Blanco will be the third director of the College of Education in the past four years.
Dr. Blanco obtained her bachelor's degree in mathematics and taught for seven years in the public schools. She has also received two masters degrees one in Curriculum in Instruction at the University of Colorado in Colorado Springs and the second in Educational leadership while attending the University of Wyoming. Dr. Blanco has recently completed her doctoral degree in Math Education in May of 2016.
She has received the Excellence in Teaching Award from The National Society of Leadership and Success.
"I am born and raised in El Paso, Texas, a Coronado High School graduate and a UTEP graduate with a Bachelor's in Mathematics. I am married and raise our 14-year-old dog, Buster," said Dr. Blanco.
"I simply love math and I always wanted to share my experiences as a student with other students learning math because it didn't always come naturally to me and I did have to work at it. I wanted to help other students to realize that they also could work at being good at math," said Dr. Blanco.
The College of Education is split into multiple departments from early childhood, elementary, secondary, special education, communication disorders, kinesiology, and athletic training. Dr. Blanco works with secondary curriculum but welcomes all students majoring within the college.
Dr. Blanco's directory goals are to understand all the education programs (early childhood, elementary, & secondary) and the student concerns with these programs to really use the student voice within making changes that are beneficial for the students.
Dr. Blanco's current envisions are to focus on the graduate program and making sure it is aligned with the undergraduate degree plan that was recently revamped. Also, to support the alternative and first year licensed teachers throughout their experiences for reassurance.
"To me, NMSU feels more like a community school than UTEP does, UTEP is just so humongous and NMSU has a large student population with a warm and cozy community. I feel that the department of curriculum and instruction were very welcoming, I really do feel supported by the department," said Dr. Blanco about her reasons for applying and accepting the director position at NMSU over UTEP.
Dr. Blanco wants to ensure that students who are in the College of Education know that the directors are there for guidance and to help understand the future of the student's educational path.
"Students need reassurance to know they are on the right path," said Dr. Blanco. "You are supported, and we do want to see you succeed and become the teachers we know you can be and also that you yourself know that you can be. Applying for college or even taking your first education class gave you that feeling that you could do it."
The College of Education is located in O'Donnell Hall across the street from the Science Hall.
Contact Dr. Blanco via email at [email protected] or visit her office in room 121C.

Hang on for a minute...we're trying to find some more stories you might like.