Opinion: For Me, Hurricane Irma Hits Home
Hang on for a minute...we're trying to find some more stories you might like.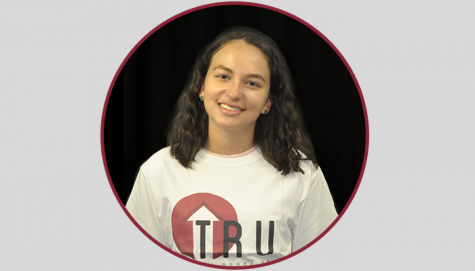 More stories from Camila Mota
The ever-growing destruction of Hurricane Irma in the Caribbean and state of Florida may not mean a great deal to a local New Mexican.  To a Floridian living in New Mexico, it means not knowing what will happen to the people and cities you know and love.
Here in New Mexico, most people have seen the destruction caused by Hurricane Irma on the televisions in their homes; this is the closest the news will reach New Mexicans.  They may say, "Wow, that's really sad,' or, 'Hopefully everyone in Florida stays safe."  Yet in my house, the news on Hurricane Irma truly does hit home.
Growing up in Florida since the age of three, I had always been aware of the threat of hurricanes, and had even experienced two hurricanes during the time I lived in Orlando.  But not being present for a third, and not being with friends and family in a time of great distress, creates a sense of displacement.  It's as if I should be in Florida during Hurricane Irma instead of New Mexico, due to the impact Florida has and will have on my life.
Being almost halfway across the country, and having my friends and family tell me about the power going out in their homes and the overall devastation, gives a more personal connection to the situation in Florida, compared to simply watching live footage on television.  The fact that the lives of the people I've known for nearly my entire life are vulnerable to a raging and unpredictable storm gives a new perspective to the value of life.
Although I'm building a life here in Las Cruces, I always go back to my life and the memories I made in Orlando.  Every time I see the national news on Hurricane Irma, I feel the urge to buy a plane ticket to Orlando and be at my friends and family's beck and call.  Orlando gave so much to me from my childhood to the start of adulthood; now, I wish I could do more than a simple phone call.
The fate of the areas affected by Hurricane Irma are not in my hands, yet the relationships I conserve with friends and family in Florida during a time where nothing is for certain, are in my hands.  I truly believe that being there, although not physically, for my Floridian friends and family will maintain a sense of hope for both them and myself.

Hang on for a minute...we're trying to find some more stories you might like.